8 Superhero Actors Who Actually Couldn't Stand Their Costumes
Can you imagine having to shoot 10 hours straight under the heat of the sun at 35 degrees Celsius in a 20 kg full-body costume? This moment is just one of the many extreme conditions our favorite superhero actors have to deal with when filming. Some scenes can be challenging, so they had to call for help, and that's where the stunt people come in.
Please get to know who these Hollywood actors are and commend them for their unlimited patience.

1. Robert Downey Jr. felt kind of claustrophobic in his Iron Man suit
There's probably not a cinephile in the world who doesn't know Iron Man or Tony Stark. Actor Robert Downey Jr. has portrayed many different roles, but he's best known for his cinematic investments as Iron Man. The actor indeed looks superb whenever he's wearing his armor, but RDJ admitted that even though he is not usually claustrophobic, he cannot stand being in his Iron Man wardrobe for too long.

2. Ron Perlman doesn't want to go through the same makeup process that he had when he portrayed Hellboy
Ron Perlman got tired of the hours-long makeup process he had to go through while shooting Hellboy. We might have to give credits to his makeup artist for doing an excellent job with all the prosthetics, but Perlman confided that he never wants to sit on a makeup chair like that ever again!

3. Tom Holland experienced vision problems and hydration in his Spiderman suit
Even though his Spiderman role was the milestone of his Hollywood career, Tom Holland revealed that he struggled in his costume in an interview. He added that he only wears a thong underneath, which makes him uncomfortable. However, his biggest problem was hydration since the mask doesn't have a mouth. The wardrobe team had to improvise and put a plastic tube through a hole in the eye area to supply the actor with water. As for his vision problems, maybe the actor's insurance got it covered already.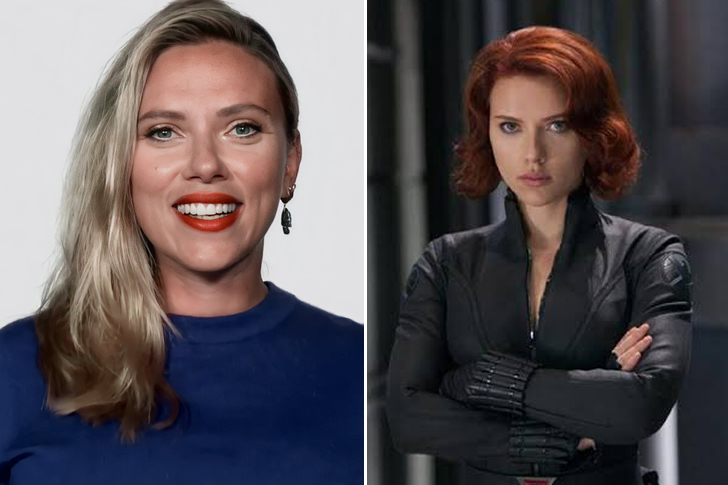 4. Scarlett Johansson was itchy and sweaty when dressed as Black Widow
Black Widow is undeniably a fan-favorite character. Scarlett Johansson, who portrayed the role, shared that her wardrobe was a whole different story. Her bodysuit might look fantastic, but it was super-hot and extra tight. She even compared it to "wearing sweaty pajamas."

5. Michelle Pfeiffer felt like she was choking in her Catwoman mask
Batman Returns' Catwoman, portrayed by Michelle Pfeiffer, made the movie even more fantastic with her shiny black costume. Although she looked beautiful, Pfeiffer shared that she had quite an unpleasant experience wearing it. The most discomfort came from her mask that she felt was smashing her face and choking her.

6. George Clooney felt embarrassed about his Batman suit
According to the critics, the Batman & Robin movie starred George Clooney was not a huge Hollywood success despite massive investment. Clooney also admitted that he felt embarrassed about wearing a tight black costume with nipples designed on it.

7. Jennifer Lawrence couldn't stand the toxins and fumes of Mystique's costume
Long before starring in The Hunger Games series, A-lister Jennifer Lawrence portrayed Mystique in the X-Men series. In case you don't know, her unexpected appearance took a 7-hour completion time. With the thick body paint used to create her costume, the actress once aired out her concern about the paint's toxins and fumes.
8. Paul Bettany couldn't hear when he played Vision
Paul Bettany may have played in other action movies in the past, but his role as Vision in the franchise has been his most memorable one yet. Why? Well, he felt a lot of discomfort and pain wearing his Vision costume to the degree that he can't even hear. He also had to wear the wardrobe for 10 hours straight for several weeks.