Celebrities Living a Simple Life
Wealth is a welcomed byproduct for successful celebrities as they established their name in the entertainment industry. It enabled them to purchase big houses, expensive things, and luxury vehicles of their choosing. Nevertheless, some celebrities chose to live a simple life. Perhaps each has its philosophy when it comes to riches.
Let's find out who among these celebrities chose to live a simpler life.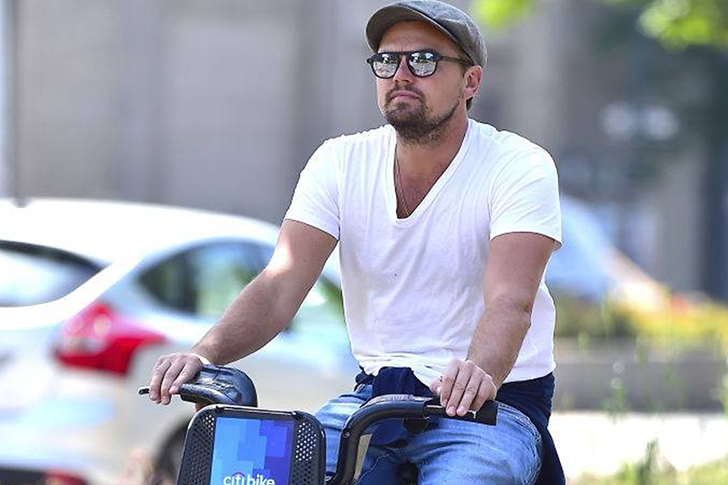 Leonardo DiCaprio
Included in the annual list of highest-paid actors from 2010 to 2016 of Forbes, Leonardo Dicaprio received earnings of $28 million up to $77 million per year within six years. With his net worth increasing by the year to a great degree, DiCaprio could readily purchase expensive things of his choosing. Even though he's a famous and successful celebrity, fame didn't get into his head in this picture. He was spotted helping a tourist out, asking for direction, as if he's just an ordinary guy. DiCaprio also shares his wealth with several non-profit organizations, and his foundation donated $3 million in 2020 to the Australia bushfire relief efforts.

Mick Jagger
Achieving fame and success in his six-decade career, English singer, actor, and songwriter Mick Jagger is well known as the lead singer of the rock band Rolling Stones. He is often considered among the most influential and famous frontmen in Rock & Roll history—credit to him. As Jagger chose to live a simpler life, he spotted her girlfriend playing with their baby, enjoying family time. In this picture, Jagger can be seen casually walking in the streets before the pictorial.

Mark Zuckerberg
Marck Zuckerberg takes credit for his recognition by Time magazine since 2010 as one of the world's most influential and wealthiest people. He attended Harvard University, where he founded the social networking service Facebook in his dormitory room in 2004. Though Zuckerberg has amassed a considerable degree of wealth worth billions of dollars, he receives media coverage multiple times for living modestly. In the past, the Facebook founder bought a Volkswagen Golf and Honda Fit, an indication of his humble disposition. Zuckerberg also chose a family life instead of going out and partying.

Robert Pattinson
Robert Pattinson established his name as one of the highest-paid actors globally. He began his career in acting at age 15 in a London theatre club. His film debut was in the fantasy film Harry Potter and the Goblet of Fire as Cedric Diggory in 2005. Pattinson gained worldwide prominence after he portrayed the character of Edward Cullen in the film series The Twilight Saga from 2008 to 2012—credit to his acting skill. In an interview, Pattinson admitted that he stayed modest in most things despite his significant income and an avid supporter and donor to non-profit organizations.

Elijah Wood
Gained worldwide fame after portraying the character of Frodo Baggins in The Lord of the Rings film trilogy from 2001 to 2003, Elijah Wood has achieved a great degree of success in his profession. In 2003, the last movie had grossed $1.1 billion at the global box office. As his fame and wealth grew in years, Wood managed to stay humble. In an interview, Wood shared that the most crucial thing in life is humility, and the most expensive thing he bought was an audio system for his home. The Lord of the Rings star said that he's always taking care of people and thinking about their feelings and not his own. Wood is also active in charity works and helps people who are in need.

Keanu Reeves
After the movie Matrix was released, Keanu Reeves reportedly gave away $80 million out of his $114 million paychecks to the people from the production's makeup and special effects departments. They said that money is the last thing he thinks about despite all his wealth. The actor added that he could live on what he already has for the next few centuries—an indication that fame and wealth have not smeared Reeves' character—credit to his goodwill.