Cool Trivia from Twelve of Your Favorite Actors You Had No Idea About
All of us have a favorite celebrity that we admire more than the rest. More importantly, these stars are usually a reflection of the values we hold dear, and to a degree, also reflect societal values. Some of them defy cultural norms, and that is just how we like them. When we like someone, we'd like to know everything about them, and so we compiled a list of interesting facts you may not know yet about twelve of the best and brightest in Hollywood today.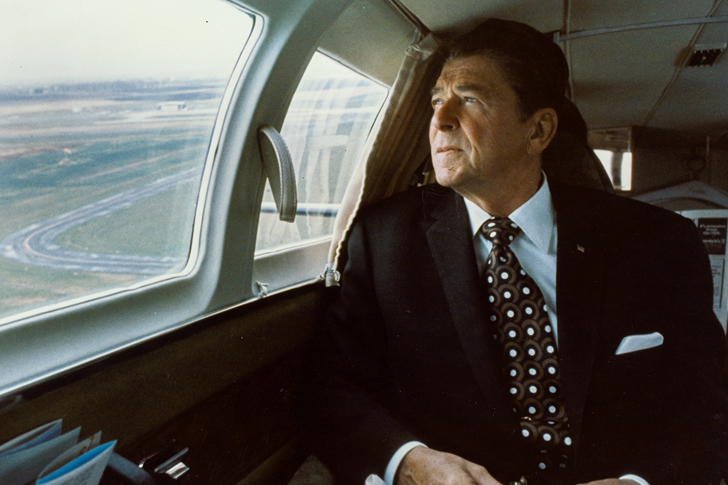 Ronald Reagan was an Actor
Former President Ronald Reagan was an aspiring actor before he ventured into politics for those who are not aware. What was ironic is that he saw a rejection for playing a role as president in a play titled "The Best Man" because he did not look presidential enough. Perhaps out of spite, he ran for the national post and became the 40th president.

Be Careful
When dating someone who used to be in a relationship with a boxer, be careful. You might be at the receiving end of heavy punches. Unfortunately, this was a lesson Brad Pitt learned when he got nearly beaten by Mike Tyson when he was dating Robin Givens, the estranged wife of the boxer. We give credit to Pitt's calm demeanor, who just said, "Dude, don't strike me… We are just going over some lines."

Walkin' the Talk
The prolific actor Christopher Walken had been making at least one movie per year from 1974 until 2010. That year was the first time Walken didn't act on camera. It goes to show that Walken has a great degree of consistency and dedication towards his work!

Missing Out
We all know how great an actor Bill Murray is. However, did you know that he did not make investments in hiring an agent? Those who want to hire him for a role would have to call him directly, and if the actor likes it, he would reply. Some say that he lost many opportunities because of this setup, but who are we to say? He prefers it this way.

Say No To Deodorant
For some weird reason, Matthew McConaughey has not worn deodorant in more than 20 years. He has the investment money to spend on anything he wants, but oddly enough, the actor does not like deodorant. When they were shooting Fool's Gold, this fact came to light, where Kate Hudson asked him to wear one because he was primarily shirtless in the film's various scenes.

Captain Jim Carrey
Johnny Depp would have been out of a job if not for sheer coincidence. Why? Director Gore Verbinks initially wanted Jim Carrey for the role of Jack Sparrow in Pirates of the Caribbean. There was a scheduling conflict as Carrey had deadlines to shoot Bruce Almighty at the time. Had this happened, what kind of Jack Sparrow would he be? It is rather difficult to imagine Carrey playing that role, perhaps because Depp's portrayal was profound to a significant degree.

The Departed
Well, Sean Bean is not part of that movie, but the English actor has been given credit in at least 25 movies where eventually his character passes on. Is there some kind of underlying curse on the actor? He received a chance to portray Lord Eddard "Ned" Stark in the Game of Thrones, but he lost his head towards the end of Season 1.

Sean Connery Is James Bond
If you were a convicted individual, would you be brave enough to point a gun at Sean Connery? Well, one Johnny Stompanato, who probably got jealous because his girlfriend, Lana Turner, was doing a credit scene with the actor, barged in and pointed a gun at the James Bond character. Connery, in true secret agent fashion, disarmed him.

Superman Shelved
Some producers did not display good money management skills when they paid Nicolas Cage $20 million to play the role of the alien hero, but later on, dropped him and shelved the project. Tim Burton's Superman Lives never made it public, but it could have fetched millions in revenue if it ever made the big screen.

A New Dawn… er Jennifer
Would there be less criticism if Jennifer Lawrence played the role of Bella in the Twilight series? We know that Kirsten Stewart received major backlash for her face with no emotions whatsoever, but would the movie dynamics have changed? To a degree, there would have been changes given Lawrence's character. We will never know as Lawrence lost to Stewart in the auditions for the role.