Lip-Syncing Tragedies: A Compilation
Who would have known that years after a performance, people would still be arguing whether an artist lip-synced or not? America sure is fixated on its celebrity dramas!
Is lip-syncing a serious issue? Or does it just add to the clout? The issues about lip-syncing date back to the time of The Beatles. It goes without saying that this practice was already part of musical entertainment history, no matter how much we deny it.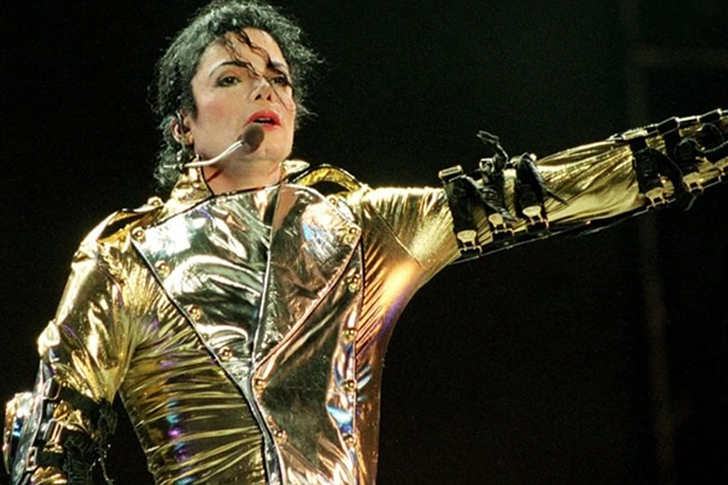 Michael Jackson, "Billie Jean" (Motown 25: Yesterday, Today and Forever, 1983)
Rumor has it that in Michael Jackson's HIStory tour, he lip-synced most of his songs, making the audience question his artistry. It was during this when MJ had negative rumors for breakfast.
In 1988, during his Bad Tour, singing and dancing for extended periods took a toll on him physically. For some of his performances which did not require much dancing, such as Wanna Be Starting Something, Jackson opted to use his golden voice. While in huge songs such as Billie Jean and Smooth Criminal, lip-syncing them was the best solution.
It goes without saying that MJ was an incredible performer; he could sing and dance simultaneously. He depended on lip-syncing to preserve his voice: vocal cords can wear and tear as well. MJ's career is relatively long for a high-performance artist. If he strained his voice, even more, he probably may have had a shorter career.

Beyonce, "Star Spangled Banner" (Presidential Inauguration, 2013)
Beyonce has received a certain amount of criticism because she opted for a pre-recorded track of the American National Anthem during the 2013 Presidential Inauguration. The controversy backfired the day after when the Marine band rep disclosed her choice to use a recording to the reporters.
The pop-star did not deny the lip-sync allegations. In an interview, "I am a perfectionist," Beyonce said, claiming that she was not prepared for the inauguration performance because she was busy rehearsing for her Super Bowl performance.
"I will be singing live," she said. "This is what I was born to for. This is what I was born to do."

Ashlee Simpson, "Autobiography", (Saturday Night Live, 2004)
Saturday Night Live, a sought out sketch comedy, and variety show, has propelled most exceptional comedians throughout the years. Every episode starts with introducing a musical guest (who may be performing solo or with a band); the artist is to perform two to three tracks. However, this isn't your ordinary guesting—this show can either make or break an artist.
The story might be difficult to believe, but around 17 years ago, Ashlee Simpson, a famous singer, and actress was featured to perform two songs on the show: Pieces of Me and Autobiography. When she was supposed to perform a rendition of Autobiography, the pop star looked around in confusion and danced awkwardly to cover her mistake (the pre-recorded track for Pieces of Me played before Ashlee's can even reach for the microphone). Upon further investigation, the singer reported that the band played the wrong song from her repertoire. Indeed, a fiasco like this would throw off even the most experienced performers.
The singer lamented the backlash she received for performing poorly on Saturday Night Live. However, Simpson did say that the experience humbled and gave her the strength she needed to strive harder.

50 Cent, "Amusement Park", (BET awards, 2007)
50 Cent is often talked about in the hip-hop industry as a "master of the nuanced art of lyrical brevity." After his 2007 performance at the BET Awards, the rapper got the audience talking again, not about his prowess as a rapper, but the miserable performance he gave.
In the 2007 BET Awards, 50 Cent did a rendition of his single Amusement Park due to the fans' popular demand online during a live broadcast. His performance was dashed with controversy when he skipped the song's first verse and made his way to the crowd.
Fans and bashers alike were speculative: Did he go off-script? Did he forget the lyrics? Was he lip-syncing?
In an interview, the rapper insisted that the run-through went perfectly. There was footage to support it. The real disappointment happened during the actual performance when the aerials received lousy reception. The rapper also emphasized that he never planned to take the hat or jacket off. It was all staged to keep the show going.

Red Hot Chili Peppers, "Give It Away" (Super Bowl XLVIII, 2014)
When the Red Hot Chili Peppers performed with Bruno Mars to play Give It Away, the fans quickly noticed that both the lead guitar and bass were unplugged. In an open letter, Flea, the band's bassist, expressed his sentiments.
When the Red Hot Chili Peppers performed with Bruno Mars to play Give It Away, the fans quickly noticed that both the lead guitar and bass were unplugged. In an open letter, Flea, the band's bassist, expressed his sentiments.
When the production team asked the band members to play Give It Away at the Super Bowl, it was agreed upon that everything would be prerecorded except for the vocals. More importantly, this had to be. After all, the show had to run like a well-oiled machine because many things could go wrong if setting up equipment would still be in the picture, increasing the risk of ruining the show.
The band members would find it absurd to fake playing instruments to a pre-recorded track with their reputation. If they had followed this impulse, then there would be no issue. "Our only thought was to bring the spirit of who we are to the people." He added. "I would do it all the same way again."