Restaurants (And A Market) That Also Work As Celebrity Magnets
For years, celebrities have been one of the most notable figures in the world. Of course, it is thanks to their talents and knack for entertaining audiences. Through the years, the entertainment industry has introduced us to numerous star-studded figures. Some of them are most known for their hit records, while others recognize their acting credits in movies and TV shows. Despite their differences, one thing's for sure – millions of fans look up to them.
While they aren't busy working on any upcoming project, these celebrities often spend their days like the rest of us. They go to the market, buy food and other needs, and enjoy a meal at a restaurant from time to time. Well, if anyone of you is eager to meet a celebrity in person finally, then perhaps this article can help you. Now, without further ado, let's take a look at some of these places stars often go to, shall we?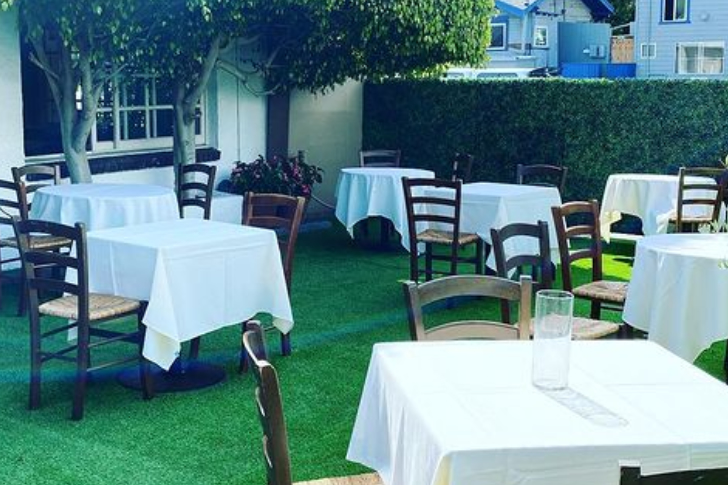 Giorgio Baldi
Most – if not all of us – love eating Italian cuisines, don't we? Well, so do celebrities. Located along the Pacific Coast Highway, just between Los Angeles and Malibu, is this well-known restaurant named Giorgio Baldi, lovingly named after its owner.
Born in Italy's Forte Dei Marmi, Giorgio and his family moved to America in 1985. During his earlier years in the country, Baldi worked as a chef for a couple of establishments, one of which was the Beverly Hills Hotel's Polo Lounge. Not long after, he decided it was high time he made investments in his very own restaurant. By 1990, the chef finally opened Giorgio Baldi's doors to customers. To this day, visitors have nothing but praise for the restaurant and its delicious meals. Due to its location, though, it has also become a well-known hideout for some celebrities in town, with the most notable one being the world-famous singer Rihanna.

All Time
Los Angeles, the city many of our favorite celebrities call home. For now, though, let's focus on one particular restaurant located in the Los Feliz area.
While there are many good restaurants to go to around the city, one can't deny that All Time radiates a different degree of class without looking classy. For most of the day, from the morning until 3:00 in the afternoon, the place is a coffee shop that serves customers nice and tasty pastries and egg dishes. Come a bit later, though, and you'll get the chance to see All Time transform into a full-service dinner restaurant. While the prices may be pretty high, it'll all be worth it once you give their meals a try. Plus, if you're lucky, you might be eating the same dish as Aubrey Plaza or John C. Reilly.

Gelson's Market
More often than not, the supermarket has just about everything we need for our day-to-day living. Around Los Angeles, however, customers also get the chance to encounter some of their favorite stars.
One such supermarket worth noting would be Gelson's Market. Founded by Eugene Gelson and his brother Bernie, Gelson's is an establishment that's remained active for decades already – the first supermarket opened its doors to customers back in 1951. Since then,
further investments have given efforts to ensure it sells only the finest products. With that in mind, it's no surprise that many celebrities have made Gelson's their go-to supermarket of choice. While classic icons like Sally Field, Billy Crystal, Chevy Chase, and Leslie Nielsen have graced the place at least once, a couple of relatively new stars have also been spotted from time to time. Additionally, this includes the likes of Shia LaBeouf, Katherine Heigl, Kate Beckinsale, Kristen Stewart, and Jon Hamm.