These 10 Celebrity Wardrobe Malfunctions Are Maybe the Most Embarrassing You Will See
It may be the time to accept that celebrities are no perfect individuals who always look ethereal. They, too, experience some bad hair or skin day, have some flaws here and there, and, yes, despite a stylist team working for them, a wardrobe malfunction.
However, it is unavoidable sometimes, especially if they're attending a live event or gracing a live broadcast. From Lil Nas's infamous clothe accident on Saturday Night Live to Cardi B's ripped outfit, the degree of embarrassment they might have suffered back then might be beyond incredible.
Want to know who else suffered the same thing? Check out this list of these ten celebrities' most embarrassing wardrobe malfunctions.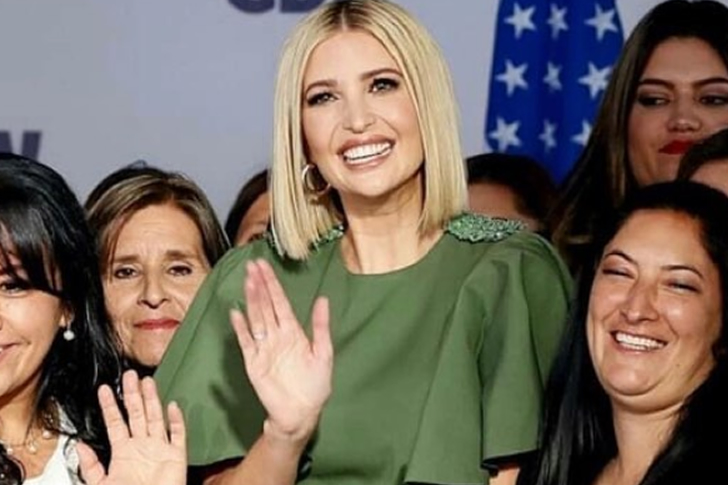 1. Ivanka Trump
Even the former US Presidential Daughter, Ivanka Trump, is not safe from any kind of embarrassment. When she went on a trip to Colombia, the former senior advisor experienced some Marilyn Monroe moments.
Her navy green midi dress's huge fanned sleeves caught a gust of wind that made it flared up while posing for photos with the vice president and minister of national defense.

2. Gigi Hadid
Gigi Hadid proved she's a pro when her heel broke right before she's about to walk the catwalk flooring at the Marc Jacobs' New York Fashion Week Show in September 2019. Wearing her powder blue dress, the supermodel didn't mind the mishap, sticking to the mantra that the show must go on.
What did she do? She confidently walked on tiptoes to make it look like she's still wearing heels.

3. Cardi B
Cardi B suffered what might you call the-most-embarrassing-wardrobe-malfunction after her mesh jumpsuit snapped until the middle of her bottom, showing what should not have shown.
However, that mishap didn't let her stop performing. She strategically went off the stage and returned wearing a white bathrobe to continue the show.

4. Nicki Minaj
Nicki Minaj didn't care about her wardrobe mishap when she performed at the Made in America festival in Philadelphia in 2018. Despite living nothing to the imagination, she just let it go and resumed her performance.

5. Lil Nas X
When Lil Nas X performed on Saturday Night Live in May 2021, he broke his pants while singing his famous song, Montero (Call Me By Your Name). He's about to start an intricate pole dance when his tight pants decided, "It's time to split up. Let's call our lawyers."
Though he didn't stop performing, he held onto his groin all the while, so there would be no NSFW scene that would happen on live TV.

6. Kim Kardashian
Kim Kardashian has been known for wearing skimpy and sexy outfits, which make her quite close to experiencing a wardrobe malfunction anytime. Unsurprisingly, this is what happened when she walked around Miami with her former husband, Kanye West, wearing a dress with a high slit.
The slit gave a glimpse of her beige Spanx, though she already admitted before she was fond of wearing control underwear.

7. Farrah Abraham
Farrah Abraham didn't think she would show too much skin when she flaunted her stunning floral dress at the screening of Ad Astra at the Venice Film Festival in 2019.
Sure, her outfit was every inch a beauty, but the slit was too high; it already showed something it shouldn't. Well, credits were still to her. She looked incredibly gorgeous at the time.

8. Lily-Rose Depp
When Lily-Rose Depp graced the premiere of The King in London in 2019, she stunned everyone with her incredible beauty, wearing a plunging black-and-white gown.
However, the dress slipped and almost showed more than it should, though she thankfully managed to hold it before it's too late. To be safe, though, Depp held her ruffled top so tight for the rest of the red carpet event.

9. Duchess Meghan
Even a royal family member like Meghan Markle is not safe from any wardrobe malfunctions. When she boarded off a plane from the Kingdom of Tonga, the duchess went down the stairs with a tag still attached to her red dress. It looked like someone went a little shopping and swiped that credit card.

10. Paris Hilton
Paris Hilton is known for being controversial, and her appearance at the launch of Kim Kardashian x Winnie Harlow KKW Beauty makeup is no stranger to that. When she proudly paraded her shiny silver dress, the daring high slit revealed she wasn't wearing undergarments at all when the wind caught it.