Unexpected Moments of Celebrities Caught by The Paparazzi
Like any other ordinary people, celebrities also go out with family, friends, and loved ones on vacation or restaurant. It's inevitable for people, especially the paparazzi, to take a photo of them in their intimate and unexpected moments while they're outside.
Let's look at a few moments when celebrities gave in to pressure and snapped in their intimate moments.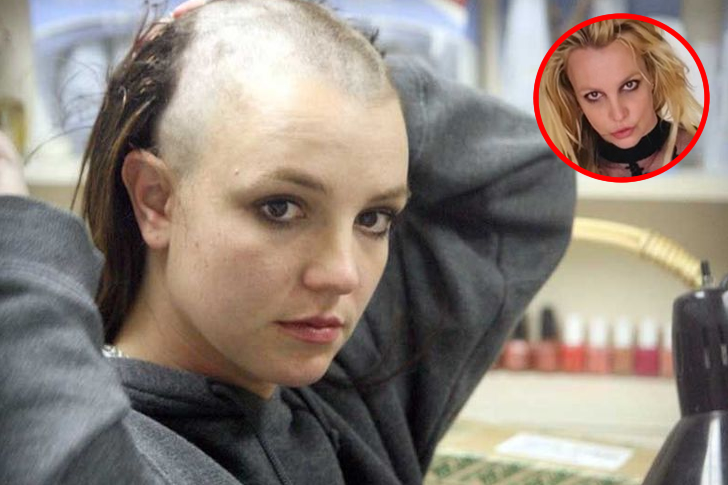 Britney Spears Haircut
In 2007, Britney Spears went to Esther's Haircutting Studio located in Tarzana, California. She demanded the salon owner, Tognozzi, to shave her head with a palpable degree of desperation. However, when he refused, the pop star started to shave her head while the paparazzi took photos of her as she buzzed all of her hair off. At the time, Us Weekly reported what the salon owner had said about the incident. According to Tognozzi, the only emotion Spears showed was when she said that her mom would be mad about she was doing it to her hair, and that's when Spears got teary-eyed and realized what she did.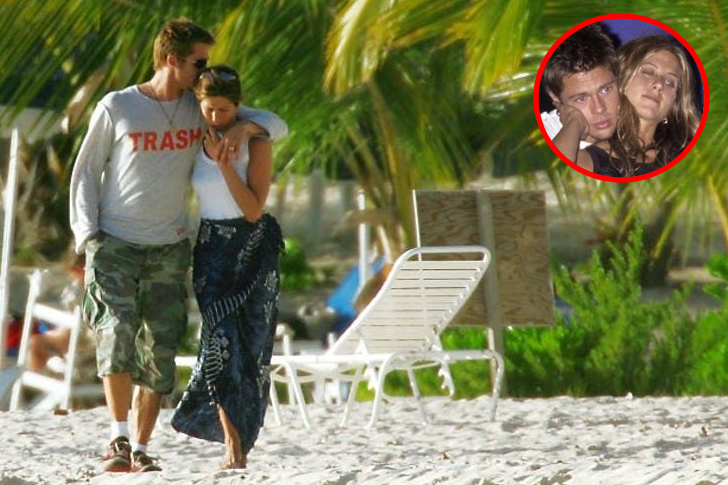 Brad Pitt and Jennifer Aniston Last Trip as Couple
During their off-peak work hours, Brad and Jen spent a holiday vacation in the Mediterranean with close friends Courteney Cox and David Arquette for the New Year of 2005. Moreover, a photo of Brad and Jen walking on the beach getting intimate with each other was taken by a lucky photographer. However, their lawyer might send him a letter afterward. Little did Jen know that that was the last time they'd be vacationing together as a couple. At the time, The Daily Mail shared that Brad confessed that he was in love with his Mr. & Mrs. Smith co-star, Angelina Jolie. According to author Aaron Milchan, Jen was furious after his confession and threw him out.

Mary-Kate Olsen Awkward Moment
At the time when Mary-Kate Olsen was in a relationship with Olivier Sarkozy, with a gap of 16 years between them, they were snapped by paparazzi while she was kissed by him on the temple in courtside seats cheering for the New York Knicks. Olsen's face showed that the photographer captured a young Mary-Kate with an undeniable degree of uneasiness.

Courteney Cox Bickered with her Fiancé
Johnny McDaid, the fiancé of Friends star Courteney Cox, looked stunned in this photo by the paparazzi as they argue on some things while they sat at a table on the sidewalk café of Granger and Co., a restaurant in West London. The heated exchange unfolded as Cox looked extremely frustrated in this picture. According to The Daily Mail, the spat was about their living plan after settling down, as McDaid wanted to return to the United Kingdom while Cox wished to stay in Los Angeles.

Katie Holmes and Jamie Foxx Holding Hands
When Katie Holmes and Jamie Foxx had a relationship in the past, reports say that the couple was only willing to share the details about their relationship to a certain degree. And so people were excited when a photo of them appeared holding hands while walking on the beach in Malibu, California. According to People magazine, they were very much a couple, that they were happy and didn't flaunt anything.

John Mayer and Jessica Simpson Balcony Break Up
While vacationing in Cabo San Lucas, Mexico, then-couple John Mayer and Jessica Simpson had a very public spat after breaking up on a balcony. As seen in the picture, Simpson was not happy from her expression with the conversation, a People magazine insider also confirmed. The couple officially called it quits after the photo was released.

Was Caught Red-Handed
When Kristin Stewart was in a relationship with Twilight co-star Robert Pattinson, people were shocked to a substantial degree when a photo of her and director Rupert Sanders, who was married then, surfaced while getting a bit too close with each other. Following the incident, E! News published Stewart's public apology to Robert.

Ben Affleck's Breakdown
Ben Affleck was snapped in his vulnerable and personal moment in this photo while he was crying at the backseat of a vehicle owned by his former wife, Jennifer Garner. The actress staged an intervention and demanded Affleck to seek treatment. Following the intervention of Garner, Affleck agreed to check in to a rehab facility immediately.