Celebrities Who Are Much Richer Than You Think
George Clooney | Nespresso
Net Worth: $500 million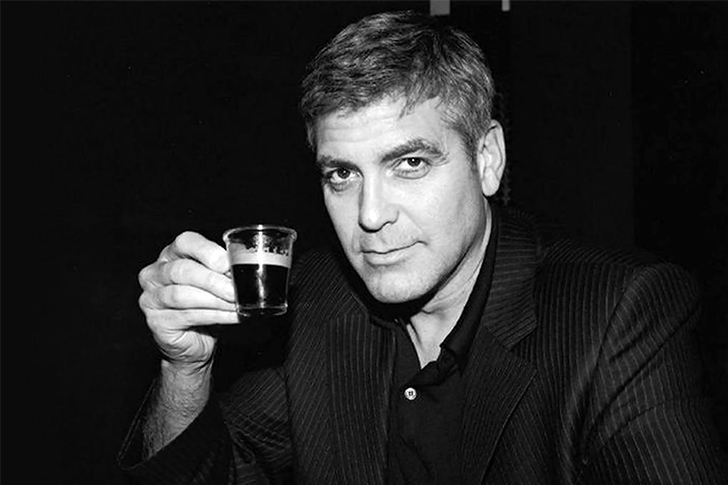 AFI Lifetime Achievement Award recipient George Clooney has been active since 1978, and over the decades, he has proven himself to be quite the actor. He first gained wide acclaim for his role as Dr. Doug Ross in the medical drama ER. One other well-received film is the war crime satire Three Kings. Of course, we know that Clooney also dabbled in directing, and as a result, he has been nominated for the Academy Awards in six different categories. There are only two other celebrities with that distinction.
Due to his international fame and influence, Nestle, another brand known by almost anyone in the world, tapped him to advertise Nespresso. Since 2006, Clooney has found himself the brand ambassador. Many of his ads are on various video-sharing platforms, not just on TV or other traditional media. His lawyers had continually affirmed the renewal of the contract, with the latest in 2018. Who wouldn't say yes to a $40 million deal, right?
Travis Scott | McDonald's
Net Worth: $50 million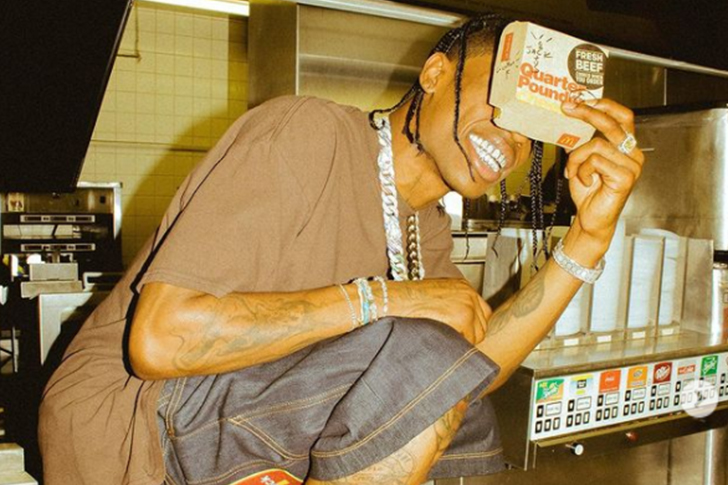 Jacques Bermon Webster II goes by the name of Travi$ Scott as a tribute to one of his uncles. Isn't that sweet? Perhaps due to his love for family, the rapper has been blessed with multiple projects over the years. Among them are the mixtape Owl Pharaoh, his debut studio album Rodeo and Astroworld. The last received so much praise as one of its singles, Sicko Mode, topped the Billboard 100.
The eight-time Grammy nominee has also attracted the attention of big brands, one of which is McDonald's, who asked him to be an endorser. His deal with the fast-food giant was reported to be at $20 million, $5 million for the original agreement and then $15 million in merchandise. The amount is high enough to pay off any student loans many times over. Did you also know that Scott is a brand ambassador for Nike and earning from merchandise royalty, too?
Brad Pitt| Chanel
Net Worth: $300 million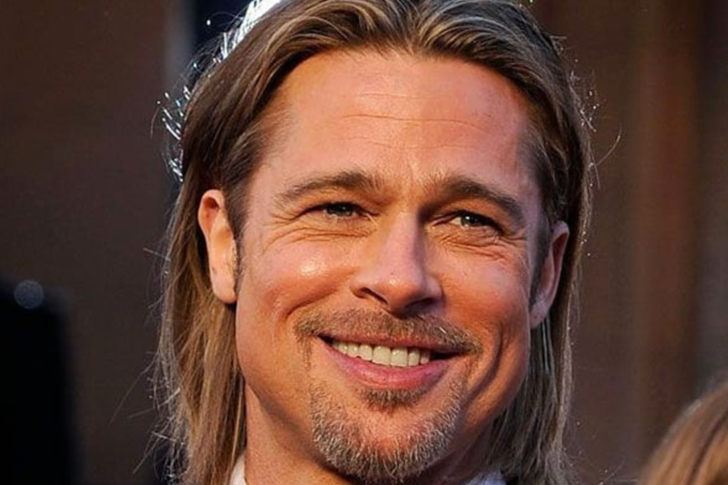 Being nominated for various awards is expected of Brad Pitt. He has shown excellent performance in many of his films and being recognized for it has been the norm. A few of his award-winning movies are The Curious Case of Benjamin Button, Ocean's Eleven and The Departed. Pitt has also been given credit for using his influence for the good of many, having been involved in various charitable activities along with his former wife Angelina Jolie.
His fame is what Chanel banked on when they contacted Pitt in 2012 so that he could represent the fashion brand. Chanel took a huge leap of faith, considering that the actor was the first male to appear in a commercial for Chanel No. 5. He was paid $7 million, but was it worth it? Well, the fashion company is mum on its sales figures, but Pitt's various ads did give birth to a thousand other spoofs, which mean that people talked about it—a positive development when talking about advertisements.
Justin Bieber | Nicole by OPI
Net Worth: $290 million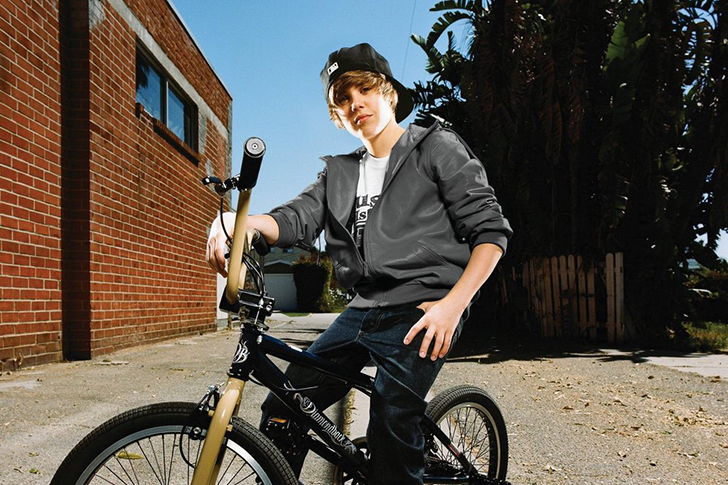 My World, which Justin Bieber released in 2010, reached commercial success right away and debuted on the Billboard 200 right away. His other albums were also all successful, which contributed to the ballooning of his bank account. Also, Bieber is now considered one of the best-selling music artists, despite him being a relatively new entrant to the industry. His record sales are estimated to be at 150 million copies worldwide.
Bieber is usually the subject of memes and jokes, with one labeling him as the most beautiful woman on Earth. What did he do with that? He turned it into investment money! How? Well, the title of one of his songs is One Less Lonely Girl, which is also a line of lacquer shades by Nicole by OPI. Upon release of this song, the shade sold out, selling over $1 million units. Bieber got himself a $12 million deal out of it.
Robert Pattinson | Dior
Net Worth: $100 million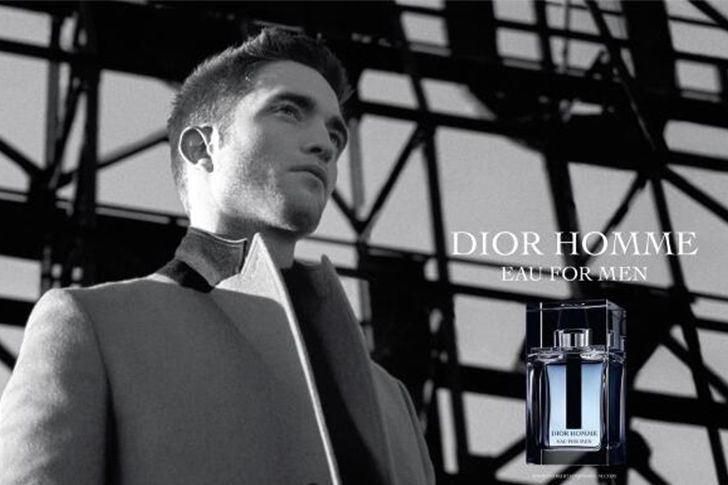 Moderate-budget films or even independent movies are no cause for concern for Robert Pattinson, who has displayed remarkable flexibility in acting. For a little while, the actor was engaged with several auteur directors or filmmakers and appeared in projects like The Rover, The Lost City of Z and Good Time. Of course, prior to this, he was internationally recognized for the Twilight saga, playing the main protagonist Edward Cullen.
His reputation as a professional and his pleasing looks certainly played a factor in why Dior Homme decided to invest $12 million to get the actor to promote the brand. Many of his fans were excited to a certain degree to see him in the ads and discovering that he is not as brute as the character he played in Twilight. They were happy to learn Pattinson even uses moisturizer! Well, he needs it so that his skin does not dry up after a long day's work.
Jay Z | Samsung
Net Worth: $1.4 billion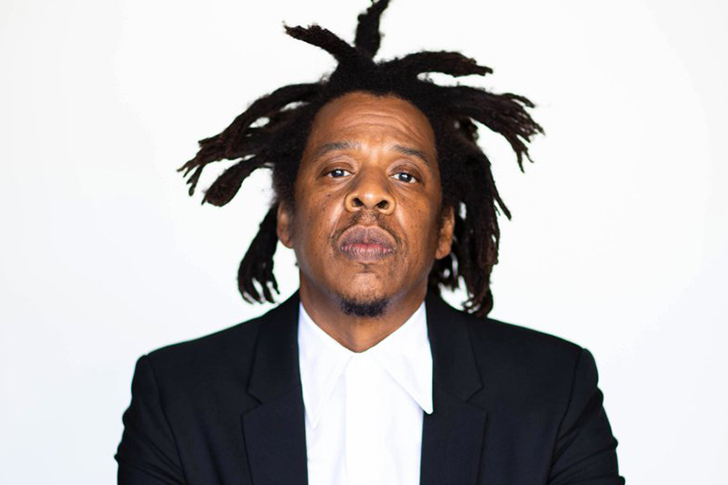 The world knows him as Jay-Z, but did you know that his name is listed as Shawn Corey Carter on his birth certificate? Regardless of the name, the rapper and businessman have been given credit not just for being a great music artist but also an excellent entrepreneur. Through his record label, Def Jam Records, he had launched the careers of big names like Rick Ross and Rihanna.
That is why Samsung, South Korea's largest chaebol and among the world's top brands, has made sure to snag Jay-Z's endorsement for the firm. The company did this by buying $5 million worth of his album, Magna Carta Holy Grail, which would be released to owners of Samsung Galaxy S3, S4 and Galaxy Note II 72 hours prior to the official release. With such a strategic move, Jay-Z got to earn millions, while Samsung was able to take advantage of the rapper's name in a win-win deal.
Julia Roberts | Lancôme
Net Worth: $120 million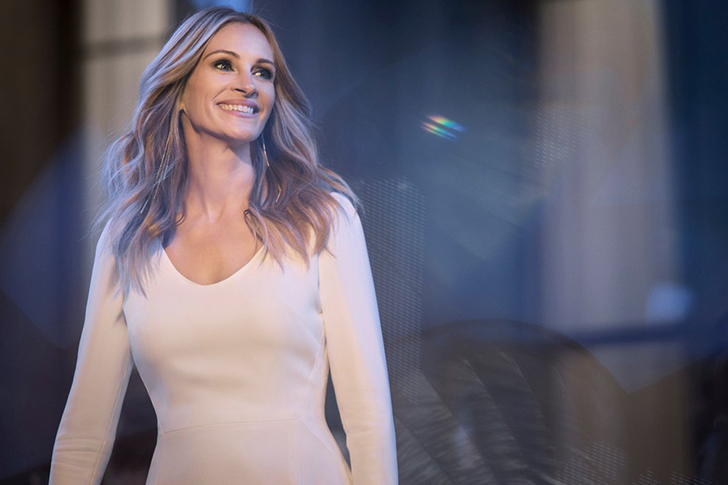 With her films reaching global sales of around $3.6 billion, Julia Roberts is considered one of Hollywood's most bankable actresses. Her winning streak started with Pretty Woman in 1990, where the production team bagged a total of $464 million in earnings. While she only earned $300,000 for the movie, she was able to establish herself as a leading lady, eventually landing more roles. Some of her more successful movies are My Best Friend's Wedding and Eat Pray Love.
There is no doubt that Roberts was the topmost choice for the L'Oréal Luxury Products division, Lancôme, to hire as its promoter. The exact figures are a bit sketchy, but the luxury brand appeared to have paid the actress any amount from $20 to $50 million to be its spokeswoman. Interestingly, in one ad alone where she does not even speak, Lancôme shelled out $1.5 million!
LeBron James | Nike
Net Worth: $500 million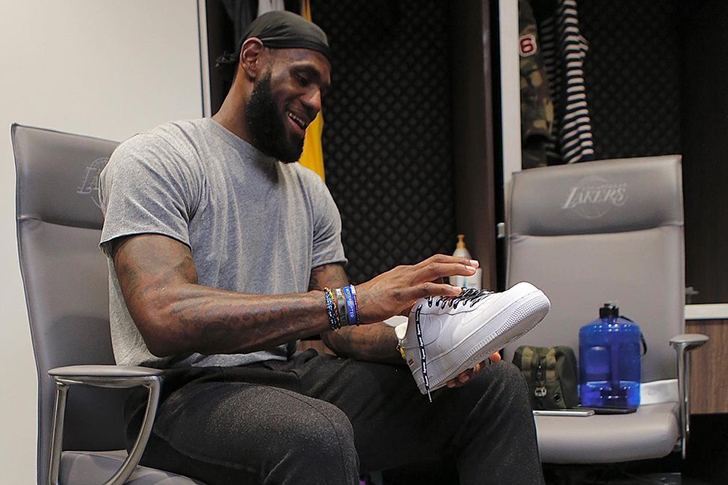 Among the wealthiest NBA players, LeBron James has leveraged his career and his influence to earn as much money as possible. Now he is worth $500 million, but that is set to increase significantly in the near future. The basketball star achieved this net worth by having his lawyers negotiate only short-term contracts to maximize his earnings. Many international brands have also partnered with James so he could be the face of their products.
One of them is Nike, who has realized the potential earnings if they have the promising athlete on their side. When he was just 18 years old, the basketball player had already snapped a deal with the shoe brand for $90 million over a seven-year period. Did he deliver? Definitely yes. Nike's sales shot up as soon as they associated it with the excellent basketball player.
Kylie Jenner | Puma
Net Worth: $700 million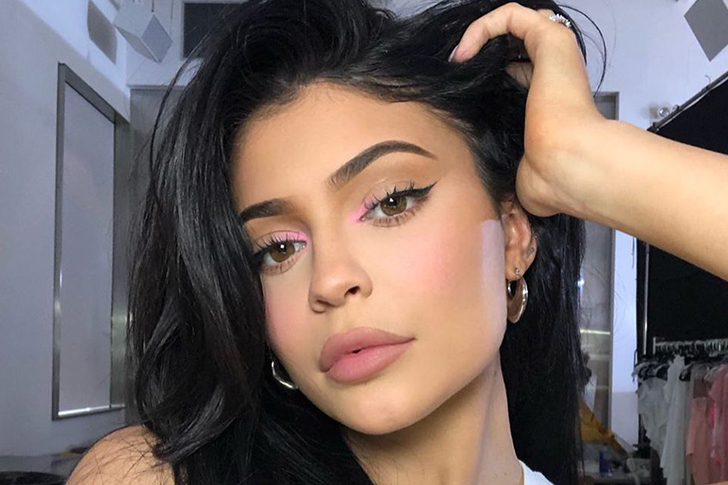 Once named as the world's youngest self-made billionaire, Kylie Jenner has since been booted out of the Forbes list because of doubts surrounding the actual value of her cosmetics company. At that time, it was assessed to be only at about $900 million, but more recent estimates point to around $700 million. Regardless of the actual amount, everyone can agree that Jenner has made a great degree of effort to make sure all her ventures become successful.
That is why Puma also believed in her. In fact, in 2016, Jenner successfully brokered a $1 million worth of a deal with the shoe brand's "Puma Fierce" campaign for a lightweight trainer. Jenner was thrilled with the successful negotiations that she was quick to share the information on her Instagram account, which we know has millions of followers. It was pretty ironic because just a few days before, Kanye West declared that a Puma-Jenner deal would not materialize, but it did!
Penelope Cruz | L'Oreal
Net Worth: $55 million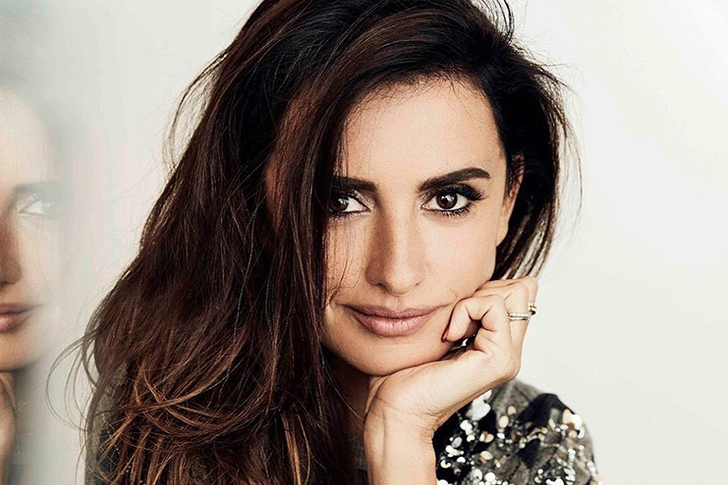 Give Penelope Cruz any role, and she will definitely do justice to it. Cruz is the first Hispanic celebrity to be nominated for and win an Academy Award, now a multi-awarded actress. She was also the first to receive a star on the Hollywood Walk of Fame. Among her famous movies are The Counselor, Pirates of the Caribbean: On Stranger Tides and To Rome with Love. The actress is also set to appear in a female-led spy film, The 365.
Therefore, it is no wonder that big brands came running after the highly successful actress. Some of those who have collaborated with her are big names like Ralph Lauren and Mango. However, one of her more lucrative deals was with L'Oreal, who made investments to the tune of $2 million a year so that Cruz could be its promoter for its line of mascara products and L'Oréal Paris hair dye Natural Match, among others.
Gwyneth Paltrow | Estee Lauder
Net Worth: $150 Million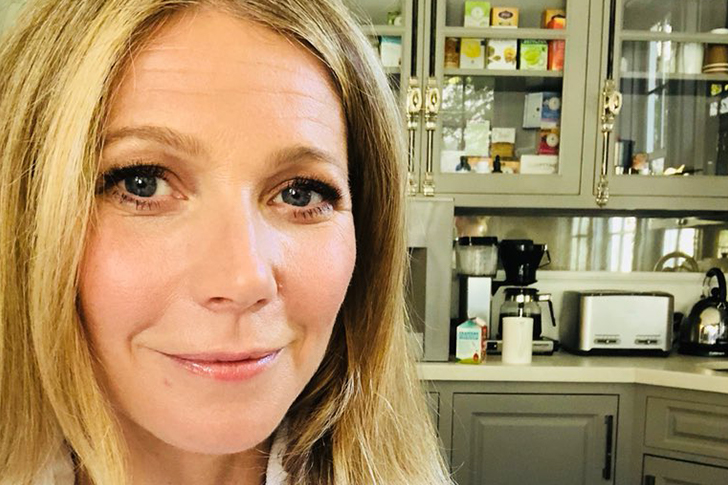 From her god-tier looks and fame to an incomparable degree no wonder that there are various brands racing to get Gwyneth Paltrow as their product endorser. One of the lucky brands who got the chance to book her is the cosmetic giant Estee Lauder. As per report, Paltrow received a whopping $3 million for this collaboration alone. Apart from this, she is also associated with several brands, including Coach and Tod's.
For over a decade lending her Academy Award-winning acting prowess and influence in multiple Marvel Cinematic Universe films, such as Iron Man and Avengers: Endgame, her earnings here contributed a huge portion of her current fortune. According to Celebrity Net Worth, the blonde actress' fortune is amounting to $150 million. This figure is projected to rise because of her company, Paltrow and Goop, which is the subject of the Netflix documentary, The Goop Lab.
Ashton Kutcher | Lenovo
Net Worth: $200 Million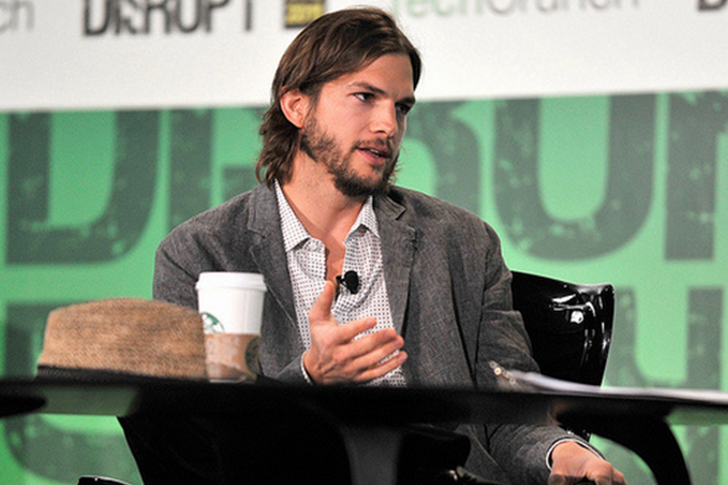 Who wouldn't want to get Ashton as an endorser? Guess, none. After his investment with tech company Nikon, Kutcher inked a bigger deal with Hong Kong brand Lenovo. According to Yahoo! Finance, the That '70s Show star received a staggering paycheck of $10 million just for this partnership. No wonder he has accumulated a net worth valued at $200 million when he could easily earn such an amount in just a single deal. Another high-earning stint he had was when he replaced Charlie Sheen in the sitcom Two and a Half Men. According to Celebrity Net Worth, he added a stunning $20 million to his deep pocket for every season he was cast in.
As we all know, Kutcher is married to actress Mila Kunis. The two started their romantic relationship in 2012, and eventually tied the knot in 2015. The couple now has two adorable children.
Selena Gomez | Coach
Net Worth: $75 Million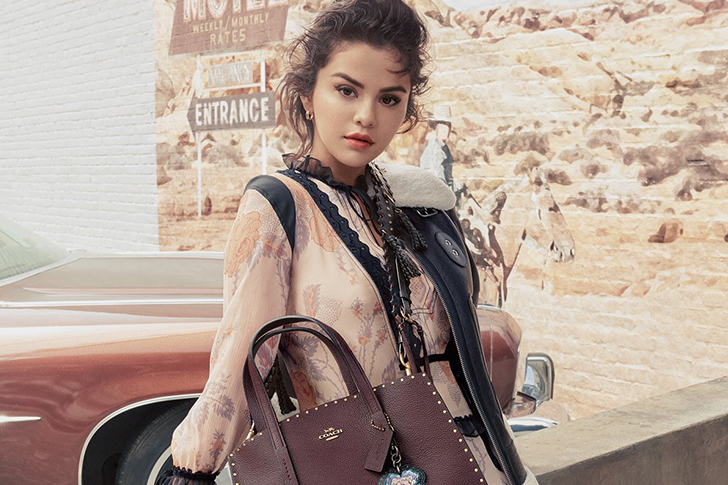 After her brief vacation from the music scene, the pop star came back in 2016 with a new deal with fashion brand Coach. From this partnership, the Lose You to Love Me singer reportedly pocketed an eye-popping $10 million. One of the obvious reasons why the brand chose her, instead of other famous celebrities, was because of her massive Instagram following of 104 million. Several years later, the number of people who want to see her IG feed has grown tremendously to more than 241 million, as of writing.
Apart from this deal, she also signed another one with the sports apparel brand Puma. According to Vogue, the Wizards of Waverly Place actress received a paycheck of $30 million to endorse the company. Not surprising that her net worth is amounting to $75 million. Just like others who use their money wisely as if they have finance degrees, Gomez also utilized hers by establishing her now growing cosmetic brand Rare Beauty.
Taylor Swift | Diet Coke
Net Worth: $400 Million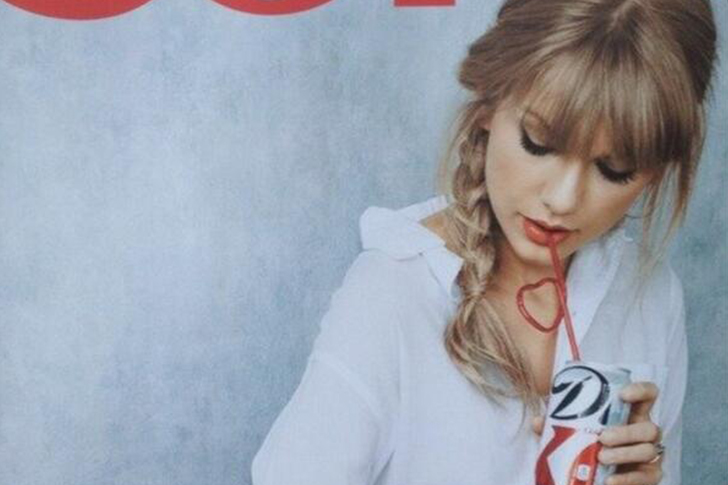 From touring alone, Taylor can secure at least $150 million. However, another investment she had was when she endorsed Diet Coke. According to Yahoo! Finance, the singer reportedly earned a breathtaking $26 million to expose the brand, especially the soda variant. Some of the known brands she endorses are the telecommunication company AT&T, the shoe brand Keds, and Sony Electronics. From the innumerable endeavors she has had, Swift has accumulated a fortune of $400 million, one of the richest female musicians there is.
Swift is set to release a few of her past recordings. She already put out her record-breaking and Grammy-award-winning album, Fearless (Taylor's Version), on April 9, 2021. Five more albums are yet to see the light of day, but as we all know, she is responsible for various hits like Love Story, Shake It Off, and Blank Space.
Beyonce | Pepsi
Net Worth: $500 Million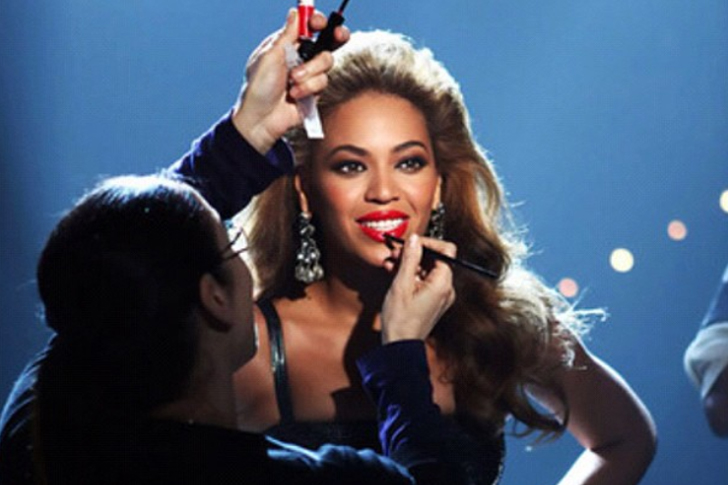 Before focusing all her energy on her well-established athleisure brand Ivy Park, Queen B endorsed the soda brand Pepsi. Not surprising since she has performed in the Pepsi Super Bowl Halftime Show, twice. In addition, do you still remember her iconic appearance in the advertisement where she was with famous female artists P!nk and Britney Spears? They totally rocked us! For this multi-year deal with the gigantic soda brand, she reportedly banked a whopping $50 million.
Other known brands the Single Ladies singer endorsed were American Express, L'Oreal, and Nintendo DS. With the support of her mother Tina Knowles, they launched the women's fashion brand House of Dereon, which aside from clothing also offers accessories, lingerie, footwear, among others. Consequently, all her investments have contributed to her stunning $500 million net worth, separate from her husband Jay-Z who has $1.3 billion.
Charlize Theron | Dior
Net Worth: $160 Million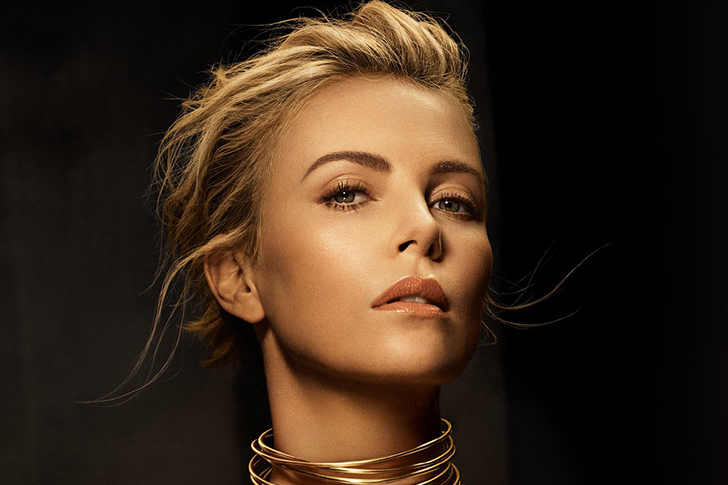 It was a commendable move for the Academy Award-winning actress Charlize Theron when she signed an 11-year deal with luxury brand Dior J'adore perfume. According to Yahoo! Finance, for this span of time, Theron will receive $5 million a year for endorsing the brand's signature fragrance. That is a total of $55 million. Of course, with the degree of fame she has, other brands have been itching to get her, which is why she also signed endorsement deals with John Galliano and Raymond Weil watches, where she reportedly earned a whopping $3 million from 2005 to 2006, just for the latter brand.
Theron used to be engaged to actor Sean Penn but their relationship ended in 2015. Currently, the actress is enjoying life being a parent of her two adopted children, August and Jackson. The contemporary family is living in a presumably multi-million-dollar estate in Los Angeles, California. According to Celebrity Net Worth, the Monster actress has a fortune valued at $160 million.
Sofia Vergara | P&G
Net Worth: $180 Million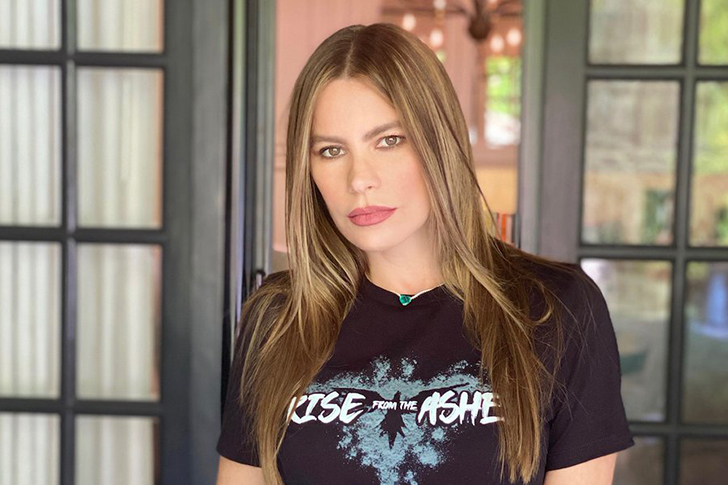 The lovely actress Sofia Vergara has been raking dollars and fame throughout the years she has been in Hollywood. Consequently, this leads to her getting endorsement deals and star in several advertising campaigns. One of these was when P&G chose her to be the brand ambassador of Head & Shoulder, claiming to be the world's no. 1 shampoo. Aside from this product, Vergara had been the face of CoverGirl Cosmetics, which used to be owned by P&G, from 2011. Some other famous brands the Modern Family actress has endorsed over the years are Pepsi and Quaker Oats.
As a hard-working actress from Colombia, who made it big in the US, Vergara has earned a net worth of $180 million. Well, she is consistent in being one of the highest-paid actresses in the world. In 2020 alone, she was hailed atop the list of Forbes with annual earnings of $43 million. Her investments in her career have definitely paid off.
Ellen DeGeneres | CoverGirl
Net Worth: $500 Million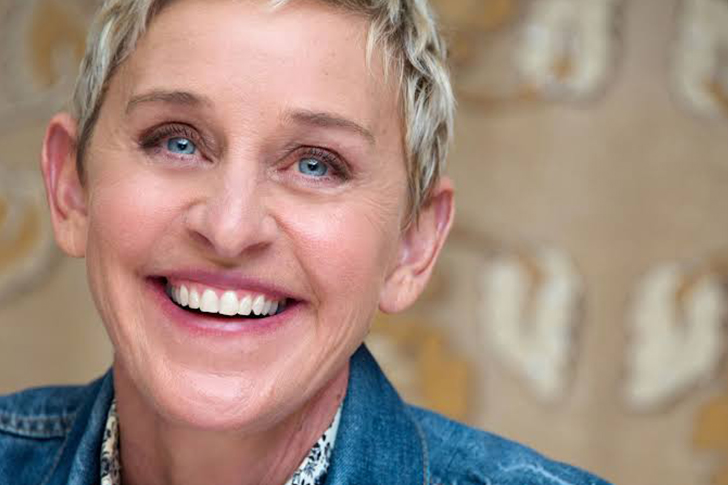 CoverGirl is committed to breaking barriers and a proof of this by casting a "50-year-old gay woman" to be their celebrity endorser. Ellen DeGeneres collaborated with the brand in 2008 and it was a massive success. According to The Drum, within a year of the partnership, the cosmetic already reached $1 billion in sales, the first brand from the US to hit this mark. She has also endorsed are Olay and Glaceau VitaminWater. DeGeneres definitely seems to be worth the investment.
The talk show host is currently worth half a billion dollars. Aside from The Ellen DeGeneres Show, DeGeneres also had voice acting credits in numerous films, including Finding Dory and Finding Nemo. From June 2018 to June 2019 alone, she reportedly earned a whopping $80 million from numerous endeavors. It won't be a surprise anymore if she will become a billionaire in the near future.
David Beckham | H&M
Net Worth: $450 Million (Combined with Victoria Beckham)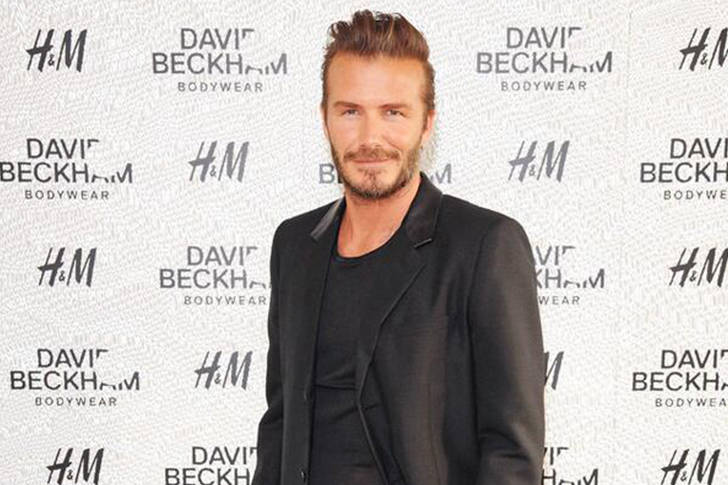 David Beckham used to be the product endorser of the clothing brand H&M. In 2014, for example, he bared his chiseled abs for the brand's Bodywear collection. A year later, he launched his favorite pieces in the Modern Essentials collection, which include a poplin white shirt and a linen bomber jacket. Aside from H&M, the soccer star player of Madrid Real, was also the face of various brands such as Coty, Adidas, and Pepsi, which surely added a huge chunk of dollars in his pocket.
His net worth of $450 million, which is combined with his mega-famous wife Victoria Beckham, who has her own fashion brand named after her. In addition, the athlete and his wife have smart real estate investments that certainly contributed to their growing assets. From their Beverly Hill estate, for example, they purchased the property in 2007 for $18.7 million, they were able to sell it for a profitable $33 million.
Drew Barrymore | Crocs
Net Worth: $125 Million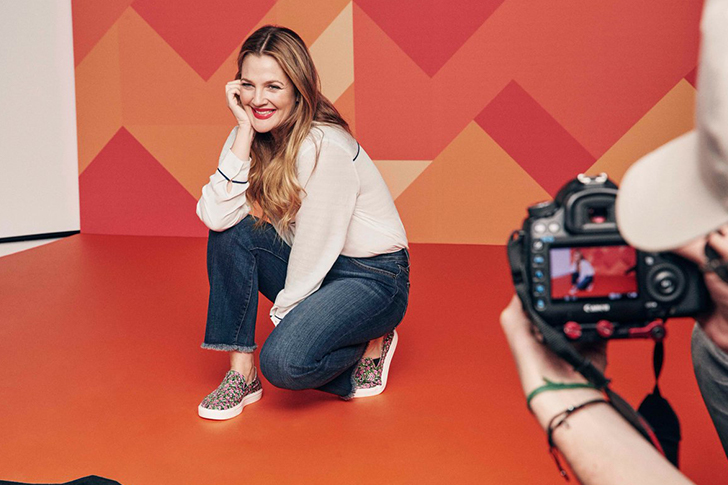 In 2018, the well-known actress Drew Barrymore collaborated with footwear brand Crocs in their limited-edition Drew Barrymore ♥ Crocs Color-Block Collection. Some noticeable pairs of footwear in her designed line were when she incorporated the words happy and love. Aside from Crocs, Barrymore also endorsed the cosmetic brand CoverGirl. Aside from earning dollars with endorsement deals, she also accumulated huge paychecks by producing various films, including Happy Camp, the 2019 film Charlie's Angels, and He's Just Not That Into You. In addition to these is the Netflix series Santa Clarita Diet.
Having endorsements, production company, and acting credits in various films, Barrymore has garnered an impressive wealth of $125 million, according to Celebrity Net Worth. As of March 2021, her talk show The Drew Barrymore Show was renewed for another season, a CBS distributed program she started hosting in September 2020.
Reese Witherspoon | Crate and Barrel
Net Worth: $200 Million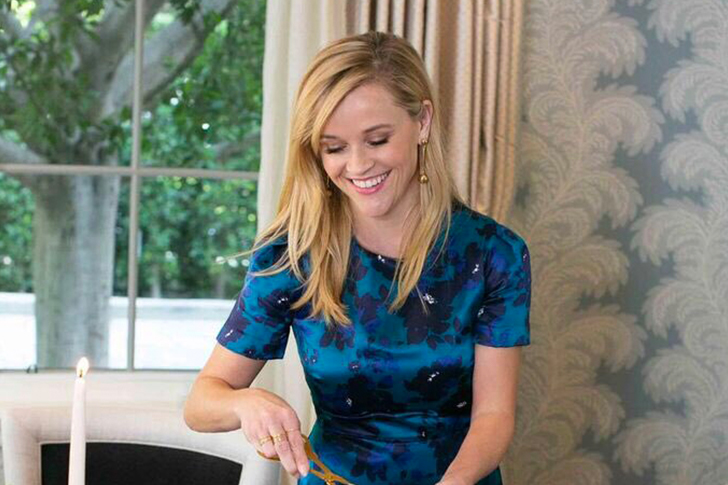 With undeniable fame like hers, it's no wonder that Reese Witherspoon has inked endorsement deals every now and then. In her interview 2017 with Architectural Digest, she answered a series of questions as the new brand ambassador for the home decoration store, Crate & Barrel, which then was also working with Draper James. Aside from this brand, the Academy Award-winning actress also posed for a number of perfume ads for Avon.
As we most probably know, Witherspoon appeared in a list of films, including Walk The Line, Vanity Fair, and her most iconic movie, Legally Blonde, where she played aspiring lawyer Elle Woods. Apart from starring in the Apple TV+ series The Morning Show, she is also a mother of three, a wife, and a businesswoman. According to Celebrity Net Worth, Witherspoon has amassed a net worth valued at $200 million.
Mark Wahlberg | AT&T
Net Worth: $300 Million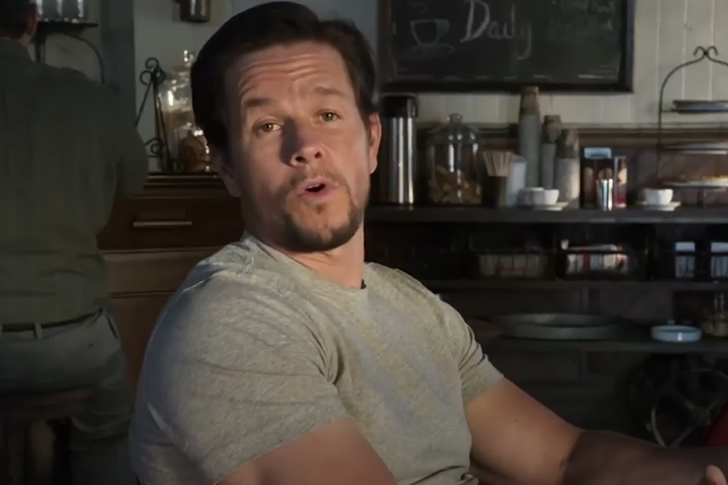 For an ad campaign with the telecommunication company, AT&T, Mark Wahlberg pocketed a whopping $10 million. He might not break a sweat doing it. Aside from this, the popular actor also used to endorse brands like Calvin Klein and GNC. Meanwhile, with his siblings Paul and Dinnie, they established the burger chain Wahlburgers. That is why it's not surprising that with these investments of his, the actor's current net worth is now at $300 million. Some of his most notable film projects are Transformers: Age of Extinction, Lone Survivor, and The Departed, where he received nods from award-giving bodies, including the Academy Awards and the Golden Globe Awards.
Wahlberg was born in Dorchester, Boston, Massachusetts, on June 5, 1971. He is happily married to Rhea Durham, with who he tied the knot in 2009. Eventually, their union gave them four stunning children.
Dwayne Johnson | Under Armour
Net Worth: $400 Million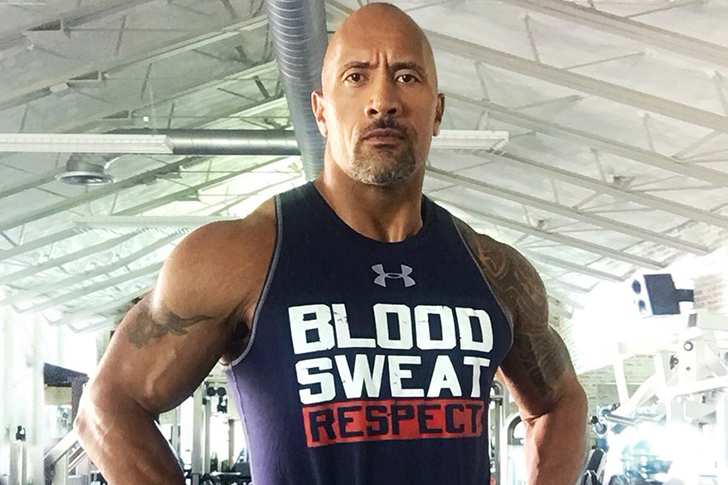 The Rock rocks! From his various works in blockbuster films like Hobbs and Shaw and Moana, Dwayne Johnson has given him a secured fanbase that might help him with whatever brand he wishes to endorse. One of these is the sports apparel brand Under Armour. From his collaboration with the brand, his line sells a series of products, including headphones, clothes, and of course,
shoes. There's more! Apart from this brand, he is also affiliated with tech giant Apple and the car brand Ford. Consequently, two years in a row he has been the highest-paid actor according to Forbes, with $87.5 million in earnings between June 2019 and June 2020.
As of 2021, according to Celebrity Net Worth, The Rock's wealth sits at $400 million. He should probably consult a financial advisor on how to manage this huge amount of riches, which is evidently the fruits of all his hard work.
Tom Brady | UGG
Net Worth: $250 Million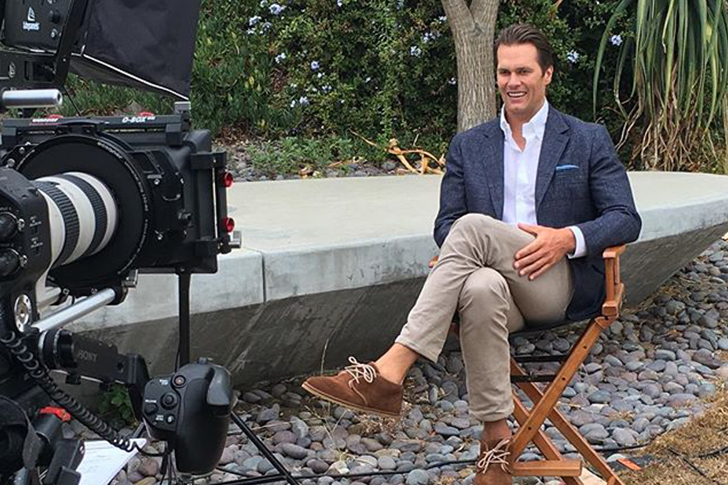 Practice what you preach, endorse what you really use. This somehow applies to the well-known football quarterback Tom Brady. With his deal with UGG slippers, he mentioned that he has been using the footwear since he was 13 or 14 years old. Asking him to endorse the brand probably a no-brainer for him. Aside from UGG, the Tampa Bay Buccaneers player also lent his huge influence with brands like IWC, Under Armour, Upper Deck, and Molecule Mattresses.
According to Sportskeeda, from 2000 to 2019, Brady's endorsement earnings alone reached a whopping $100 million, which gives him a lot of investment money to play around with. No wonder he has a fortune amounting to $250 million. However, this figure is significantly smaller compared to his wife Gisele Bundchen, who has $400 million and is considered the highest-paid supermodel of all time. The couple has been married since 2009 and has two lovely children.
Jennifer Aniston | Living Proof
Net Worth: $300 Million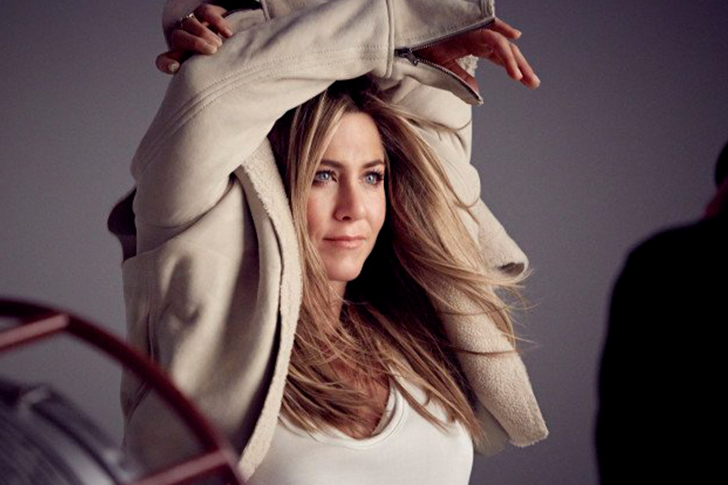 It's probably a huge marketing mistake if a brand wasn't able to get Jennifer Aniston as their endorser. She's undeniably talented, beautiful, and famous, which are all considering factors in getting a product ambassador. One of the brands that luckily had her was Living Proof. Well actually, Aniston did not just endorse the brand because she was asked to, but because she was also an investor. However, Unilever eventually acquired 100% of the brand. Apart from this hair care company, in 2015, she became the face of Emirates, a Dubai-based airline, where she reportedly received a staggering paycheck of $5 million per campaign.
According to Celebrity Net Worth, the We're the Millers star has a whopping fortune of $300 million, but with her producing credits in The Morning Show and other endeavors, this figure is expected to grow, not to mention the syndication deals and backend royalties she has been receiving from Friends.
Sofia Vergara | Head & Shoulders
Net Worth: $180 Million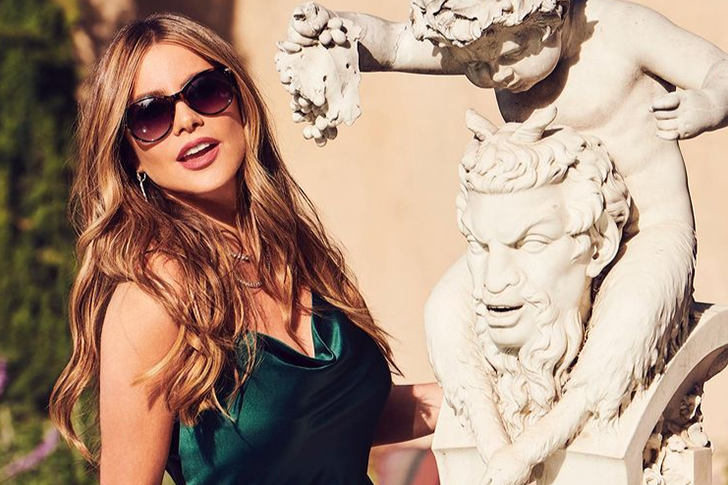 Sofia Vergara has established herself to be one of the most prominent Latina actresses in Hollywood, following the degree of widespread commercial success of the sitcom Modern Family. As of 2021, the bilingual beauty has amassed herself a staggering estimated net worth of $180 million. At first thought, you might think that she earned all of that wealth from her professional acting career. After all, Vergara was paid $500,000 per episode of the critically acclaimed sitcom. She then followed it up as a judge at the show America's Got Talent, which paid her at least $10 million. However, the Colombian star also gets a huge portion of her income on various endorsement deals.
A commercial that would easily come to mind with Vergara is Head & Shoulders. The TV ads included her son and other members of her family saying they have used the brand for over two decades, which makes the commercials memorable and genuine.
Oprah | Weight Watchers
Net Worth: $2.7 Billion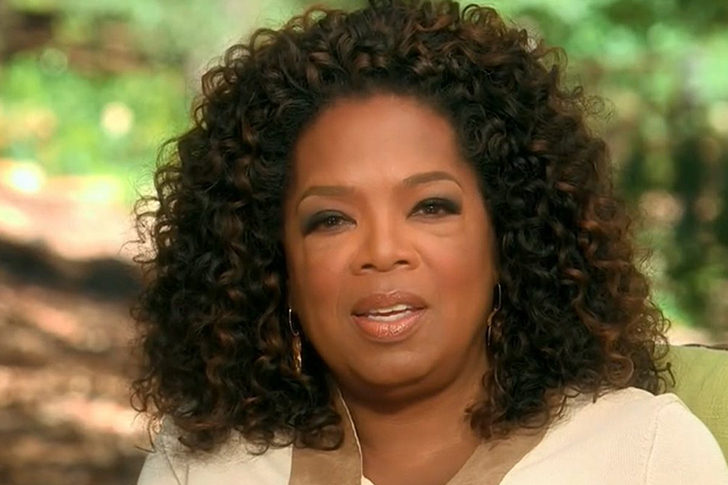 Oprah Winfrey is one of the most prominent figures in American television. She has established her massive following with her hit long-running talk show, which she has effectively transformed into a business and media empire. Currently, she is amongst the billionaires of the world, with an estimated $2.7 billion to her name.
It goes without saying that whatever Winfrey chooses to attach her name into, her millions and millions of followers would support it to the end. Among her endorsements is the international health and wellness company Weight Watchers. Not only is the media mogul an ambassador of their products and diet plans, but she also has investment money at stake, having bought $10 of the company. Ever since Winfrey has been associated with the company, they have reported an additional million or more members in a single year, which bumped up their revenue significantly.
Drake | Sprite
Net Worth: $180 Million
During the early 1990s, Sprite pushed forth their groundbreaking campaign ad, "Obey Your Thirst". It was an innovative marketing strategy that utilized non-mainstream rappers and hip-hop artists such as Grand Puba and CL Smooth catapulted the brand to become the fastest-growing soft drink in the US. Through the years, Sprite has stuck through with their consumers and they have surely found their investments' worth with an artist such as Drake.
In 2010, the God's Plan rapper landed his first international endorsement deal with Sprite with the launch of their marketing campaign, "Spark". This global marketing push aimed to give teens a platform for means of expressing their creativity through film and music. Fast forward a few years later, and the now-international rapping sensation Drake has partnered with the soft drink brand again in releasing a docu-series that features him alongside Nas, Vince Staples, and Isiah Rashad, on how they 'obeyed their thirst' to find success in the music industry.
Cardi B | Romantic Depot
Net Worth: $24 Million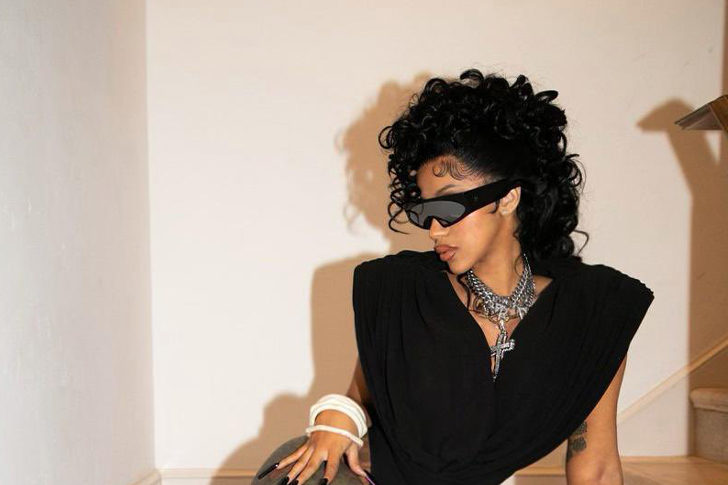 Cardi B is the embodiment of a modern strong empowered woman of modern society. She has an impressive net worth of an estimated $24 million coming from her multitude of investments, endorsement deals, and of course, her ever-growing music and acting career. This girl from the Bronx infamously rose from poverty and became a prominent rapper over the past decade. She quickly took the social media sphere by storm and has even landed acting roles such as in F9 and Hustlers. Moreover, she also became a judge on the talent show Rhythm + Flow on Netflix.
Since 2017, Cardi B has flourished in the music scene, having collaborated with the likes of Bruno Mars, Nicki Minaj, and Selena Gomez, among others. As such, it comes to no surprise that is a go-to endorser for various brands. Her deal first came in 2016 with the lingerie brand Romantic Depot, after the release of her successful mixtape. Since then she has been associated with Pepsi, Reebok, MAC Cosmetics, and Gypsy Sport.
Kendall Jenner | Versace
Net Worth: $45 Million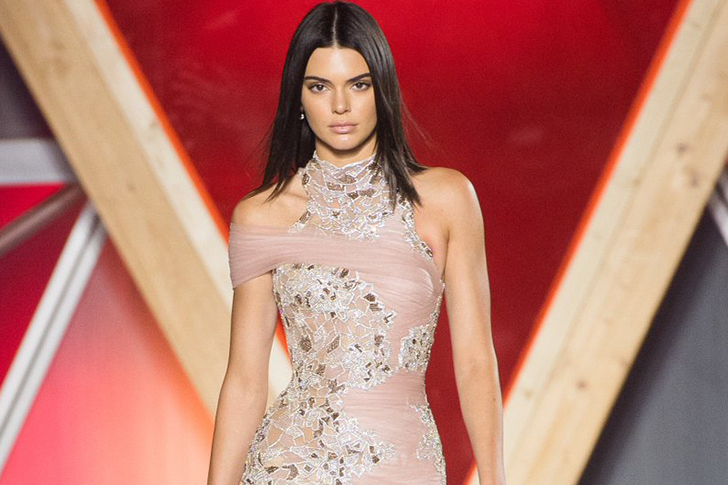 In the 2000s, the reality show Keeping Up with the Kardashians rose to a degree of international popularity, becoming one of the most successful shows in TV history. And among the show was Kendall Jenner. The American supermodel is the daughter of Caitlyn Jenner and Kris Jenner and has been establishing herself as one of the top models in the fashion industry. She started her career during her early teenage years when she was 14. One of the initial fashion brands she was associated with was Forever 21.
Now being amongst the most popular figures in modern pop culture, Jenner has a multitude of luxury brand endorsements. Her career as a supermodel as well as her social media followers of over a hundred million from across the world has landed her deals from the likes of Versace, Calvin Klein, and H&M.
Elle Fanning | Tiffany & Co.
Net Worth: $6 Million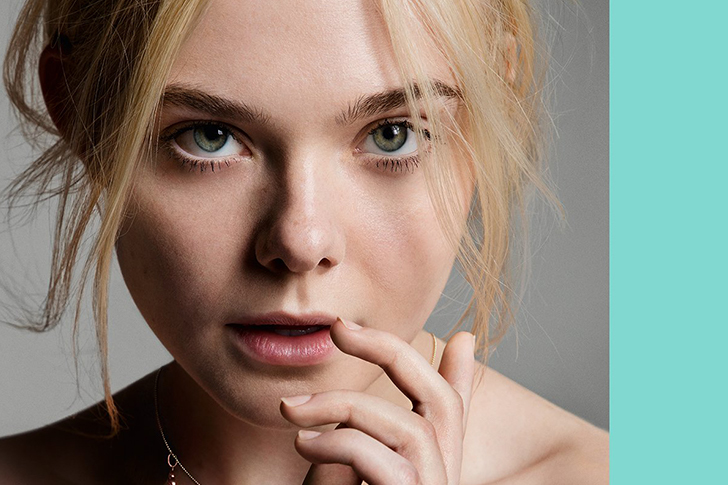 Elle Fanning's blossoming Hollywood career started way back as a child actress in the critically acclaimed drama I Am Sam. In it, she starred alongside Sean Pen and Michelle Pfieffer. She was only three years then, which only proves how much of a talented actress she always was. Her other movies since then include The Nines, Daddy Day Care, and Babel. The young actress has also starred in TV shows such as Law & Order and CSI: Miami. With all her lucrative success in the industry, she now has an estimated net worth of $6 million.
Apart from an acting career, Fanning has also delved into modeling. Among her most notable brand endorsements is in Tiffany & Co.'s 2016 fall campaign. It was the fashion brand's first-ever ad series to shell out invest money in featuring young celebrities in an effort to revamp their image and to cater to a younger demographic.
Gigi Hadid | Messika
Net Worth: $29 Million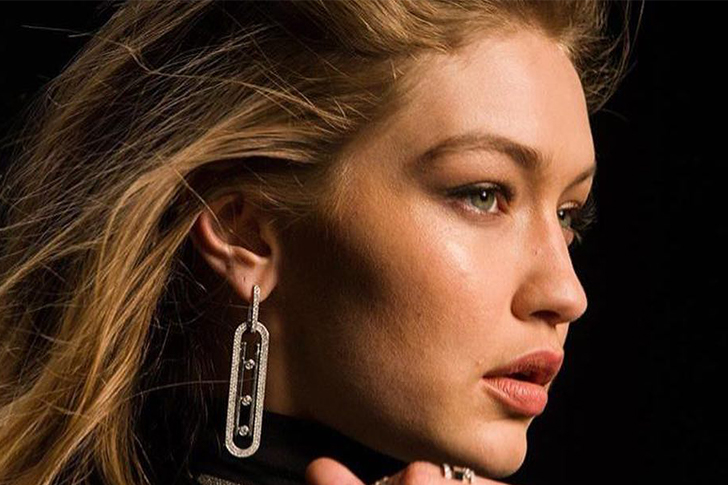 Now in her mid-20s, Gigi Hadid has established herself to be one of the well-known supermodels in the world. She started at an early age during her school years and steadily gained much-deserved attention. Since then, she has been featured in a multitude of magazines such as Vogue, as well as walking down catwalks for brands such as Victoria's Secret. As of 2021, her accomplishments so far have garnered her an estimated net worth of $29 million.
Being one of the household names of the fashion industry, it is only natural that Hadid is sought out by brands from across the world. Among them is Messika. It is a luxury accessory brand from France, which funded investments to branch out in the American market. As such, they commissioned Hadid to be their ambassador to be well in line with their target demographic of young fashion-forward women.
Ed Sheeran | Heinz
Net Worth: $200 Million
Ed Sheeran is amongst the richest musicians in the world. His heart-melting hit songs have garnered him an impressive net worth of an estimated $200 million as of 2021. He has been at it since the 2000s, but his career breakthrough came with his debut studio album back in 2011. Moreover, the multi-Grammy award winner has several endorsements to his name, which contributed to his hefty fortunes.
Among the British musician's list of endorsements is the ketchup brand Heinz. His love for the sauce transcended the bounds of financial investments, with Sheeran sporting a tattoo of the brand's logo on his bicep. To return the favor, the ketchup company released a limited edition Ed Sheeran X Heinz bottle designed with some of the singer's tattoos. Only 150 were manufactured, signifying the years Heinz has been in the industry. Moreover, the first three bottles of the ad campaign were auctioned to raise money for the charities East Anglia Children's Hospices and Rise Against Hunger.
Jennifer Aniston | Aveeno
Net Worth: $300 Million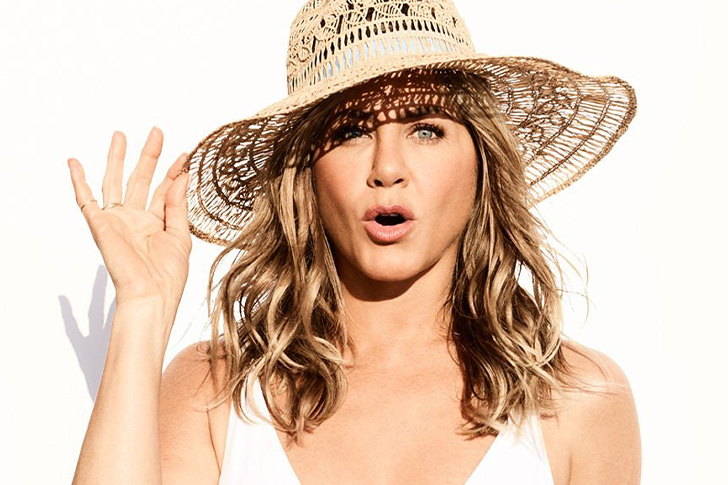 Who would have thought that the Off-Broadway star would become one of the most prominent names in Hollywood? Though financially challenging those days were for Jennifer Aniston may have been, she focused on the little investment money she had, working in multiple part-time jobs, to follow her dreams. Eventually, her career-defining breakthrough came with her landing the role of Rachel Green in the sitcom Friends in 1994. She quickly rose to international fame and drew in enormous income from the successful sitcom for the years that followed. Since then, she has starred in dozens of blockbusters and TV shows to cement her name in Hollywood history.
Nowadays, the Hollywood actress has earned an estimated net worth of $300 million from her top-paying acting career as well as several endorsement deals. Her long list of associated brands includes Heiniken, L'Oréal, Emirates Airline, Smart Water, and Aveeno. The latter of which was done in 2012; Aniston took home an eight-figure salary from the deal.
Michael Phelps | TalkSpace
Net Worth: $80 Million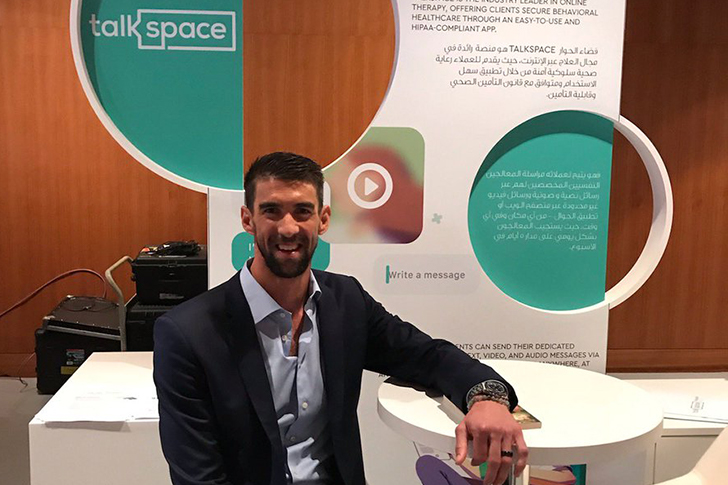 Michael Phelps is one of the most decorated and most popular Olympians of all time. He is an American swimmer who has won a staggering 28 medals in his career. As such, Phelps is amongst the highest-paid athletes in the world. As of 2021, he has an estimated net worth of $80 million.
At first glance, Phelps' career would be of sports glory and lucrative endorsement deals. However, the Olympian has shared his struggles with his mental health, which have riddled his career through the years. In 2016, the prolific swimmer announced his endorsement of the online therapy TalkSpace. It is a great avenue for people who have mental health issues to help them with their conditions. In 2020, Phelps took the charitable initiative to shell out investment money for TalkSpace to cater to 500 additional free months of therapy to the company's "1,000 months free therapy" campaign for medical front-liners.
Tom Hiddleston | Jaguar
Net Worth: $25 Million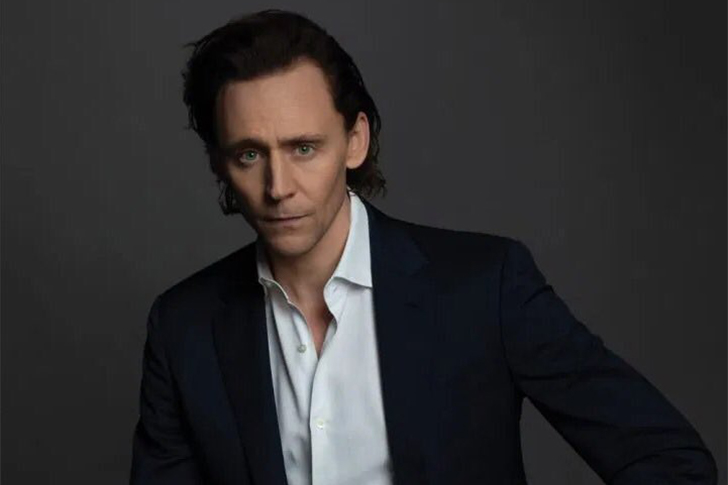 The world was introduced to Tom Hiddleston in the Marvel Cinematic Universe as the supervillain Loki. Although it was certainly a career-defining role for the British actor, he was reasonably well-accomplished before this. He is an established theater actor who is also flourishing in the TV industry after starring in several shows over the years. He has amassed an estimated net worth of $25 million. Currently, he is reprising his role on the series Loki.
Putting aside Hiddleston's lucrative acting career, he also has several endorsement deals under his belt. Among them is Jaguar's famous The Art of Villainy ad campaign. The car company's investments drew distinguished British actors such as Hiddleston to capture the premise that the British are the best actors to play the role of villains in movies. His two-minute film commercial featured the Jaguar F-Type Coupe.
Jason Statham | LG
Net Worth: $90 Million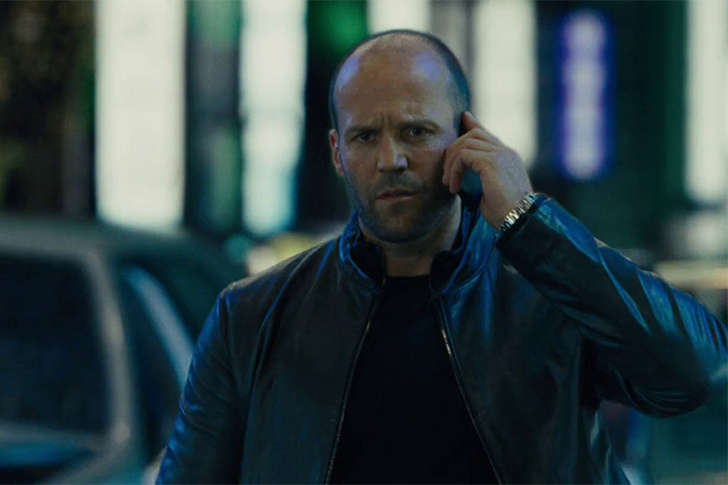 Jason Statham is among the top action stars of Hollywood. He has starred in blockbusters such as The Mechanic, The Transporter franchise, Fast and Furious franchise, and The Expendables franchise, among others. The British actor has currently amassed a hefty net worth of an estimated $90 million.
In 2016, Statham took home an endorsement deal with LG. The investments of the international company pushed forth an ad campaign for the smartphone, G5. The marketing strategy brought about by LG in partnership with the Brit aimed to highlight the playful and fun experience consumers would be in for with their product. Statham delivered with a minute-long elaborately entertaining TV commercial advert, which featured several Stathams displaying the many capabilities of the smartphone. Though the commercial may have been chaotic at times, it surely exemplified the actor's star power and proved to be a memorable one.
Lionel Messi | Lays
Net Worth: $400 Million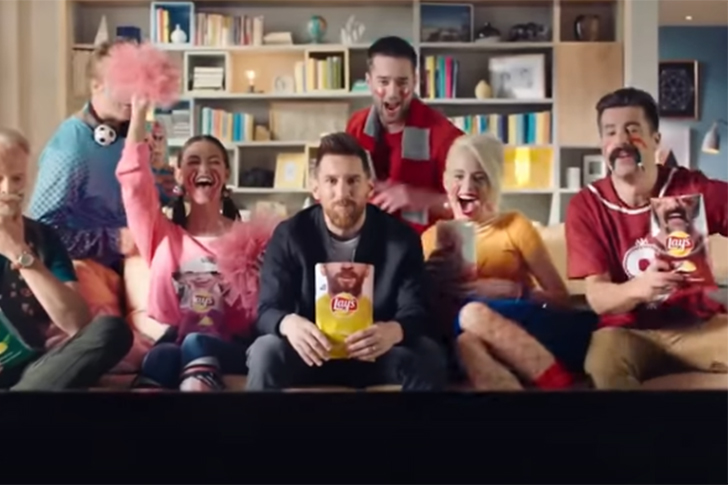 Now in the senior years of his career, it is not far-fetched to say that Lionel Messi is a living legend of the sport of soccer. He is a prolific star of FC Barcelona, one of the biggest clubs of the Spanish League. Through the years, the Argentine has proven the club's investments worth by winning multiple Champions League trophies as well as La Ligas. In 2020, Forbes ranked Messi the third highest-paid athlete from his salary as a professional athlete and from his multitude of brand endorsement deals. Currently, the international soccer star has an estimated net worth of $400 million.
Being one of the best and most famous soccer players of all time, Messi's long list of brand endorsements has raked in millions of dollars through the years. Among them are Adidas, Pepsi, Gatorade, Budweiser, and Lay's, among many others. In particular, Messi landed his endorsement deal with Lay's back in 2014. It was a global marketing effort from the chips brand which plastered the soccer player's name across different continents.
Halle Berry | Revlon
Net Worth: $90 Million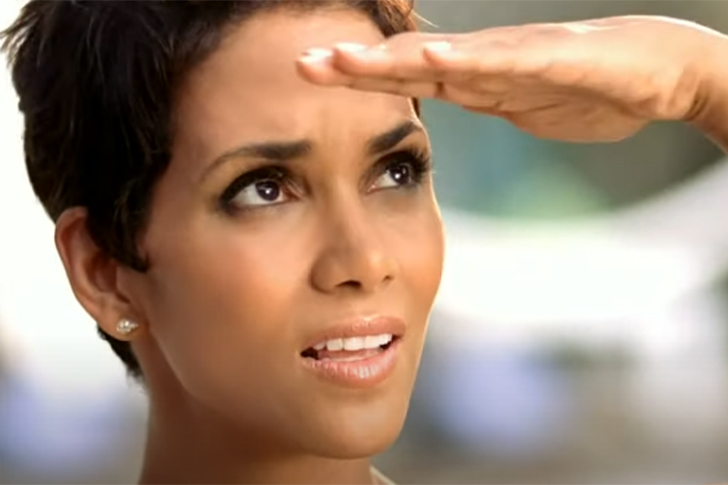 Halle Berry is amongst the top-paid stars of Hollywood. She had her start in modeling as well as taking part in beauty pageants, winning Miss Ohio USA and Miss Teen USA. Her latent talent in acting brought her much success in the industry through the years and has earned her an approximated net worth of $90 million as of 2021. Her long list of credited acting roles includes X-Men, Monster's Ball, John Wick Chapter 3: Parabellum, Catwoman, and The Call. Moreover, she is a decorated actress having an Academy Award and a Golden Globe Award amongst her accolades.
Apart from her illustrious career as an actress, Berry has also fostered an incredible career in the fashion industry. Among her multitude of endorsed fashion brands is the cosmetic company Revlon. Her ageless beauty combined with her activism for victims of domestic abuse was a perfect fit for the brand's campaign.
Daniel Craig | Heineken
Net Worth: $160 Million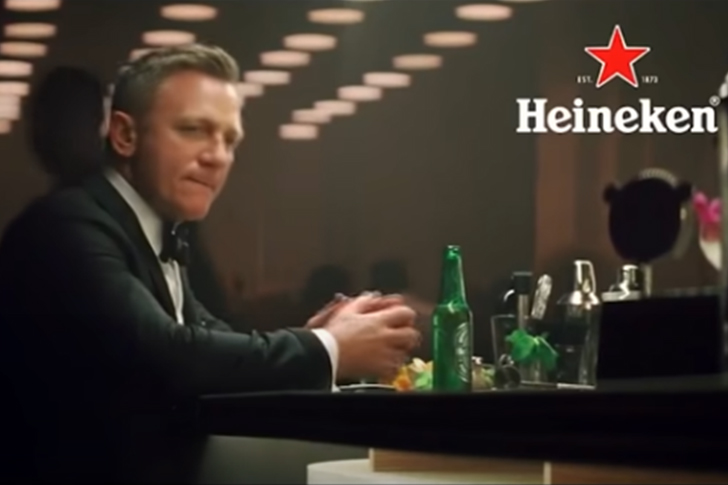 Daniel Craig is currently filling in the shoes of one of the film industry's most iconic characters of all time: the British spy, James Bond. The success of his Bond films certainly brought about a myriad of career opportunities for the Brit and he has since then starred in several critically acclaimed blockbusters such as Knives Out and The Girl with the Dragon Tattoo. As of 2021, his lucrative career has earned him an approximated net worth of $160 million.
Among Craig's Bond films, Skyfall of 2012 was probably his most commercially successful one. Along with the film's success came his endorsement deal with one of the world's biggest beer companies, Heineken. It was a partnership between the James Bond franchise and Heineken, credited to the Chief Commercial Officer of the beer brand, Alexis Nasard. The TV commercial was released in 170 countries, adding to Craig's immense popularity.
Lisa Rinna | Depend
Net Worth: $10 Million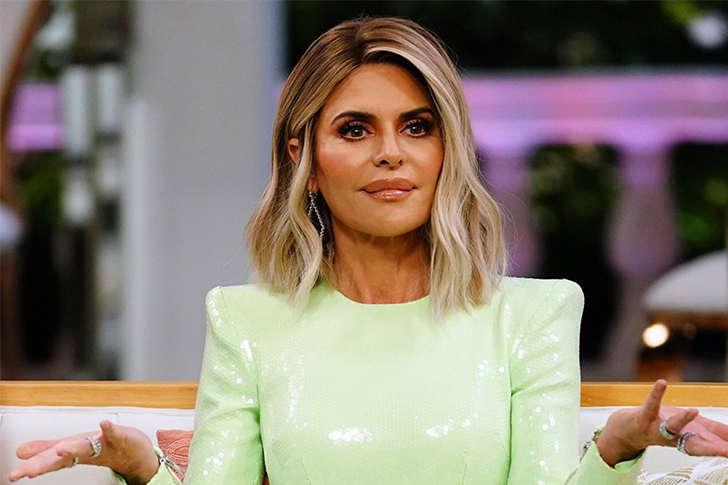 Lisa Rinna has been a well-known figure in TV. She has been both an actress and a TV personality for decades. As an actress, she is well-known for her roles in Melrose Place and Days of Our Lives. As a TV personality, she has been known for her appearances in Celebrity Apprentice, Real Housewives of Beverly Hills, and Dancing with the Stars. In addition, she has also hosted the talk show Soap Talk from 2002 to 2006 and has made many business investments and ventures, including a fashion line. To augment her income further, she has also taken up some endorsements.
Her most famous of them all is her advertisement for Depend, a brand of adult diapers. The ad had many contrasting themes. Set in a red-carpet gallery, Rinna, wearing a tight black dress, bragged that the diaper she was wearing was quite unnoticeable. While it did sound unusual and funny, she had the last laugh. Rinna reportedly got $2.5 million from the endorsement.
DJ Tiesto | 7UP
Net Worth: $170 Million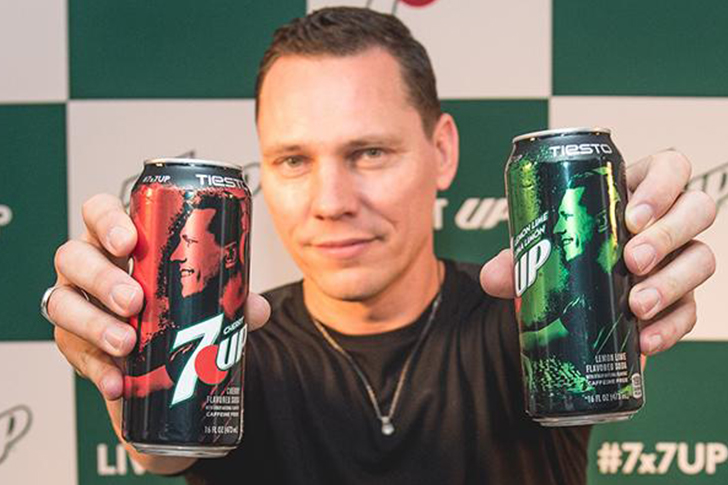 Tijs Verwest, known as DJ Tiesto, is perhaps one of the most iconic DJs in the world. He is regarded as the Godfather of EDM. Among his most well-known albums include Just Be and Elements of Life. He was voted the World No. 1 DJ in DJ Magazine from 2002 to 2004. In addition, he has received countless awards thanks to his works. He has also lent his talent for charitable causes, performing fundraising efforts for various initiatives and causes. Throughout his career, he has amassed a net worth of $170 million. The sources for his wealth include salaries, investments, royalties, and endorsements.
One of his most lucrative endorsement deals was for the brand 7UP. 7UP is a lemon-lime soft drink made by Pepsi. To promote the band, Tiesto reportedly raked in $30 million to endorse the brand. One of such endorsements was when Tiesto performed unexpectedly in Valparaiso, Chile.
Billie Eilish | Calvin Klein
Net Worth: $30 Million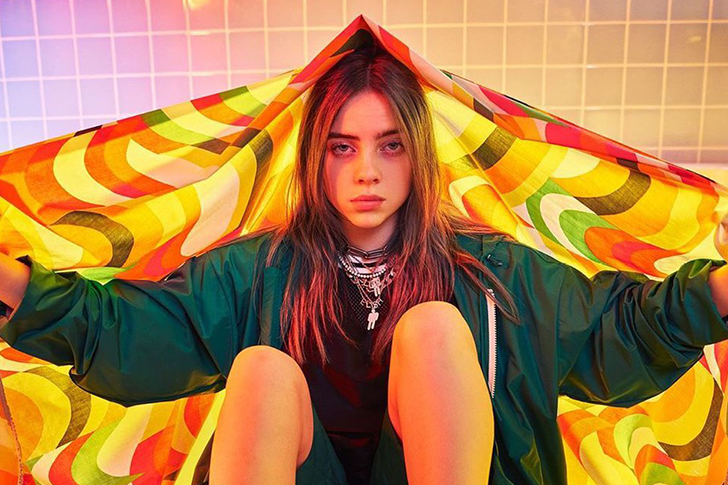 Billie Eilish is perhaps one of the most prominent young artists today. Making her debut at the age of 16 with Don't Smile at Me, she has become well-known for her mellow and somewhat soothing voice. Her debut album, When We All Fall Asleep, Where Do We Go?, put her on the map. Throughout her short career, she has received numerous accolades, including seven Grammys. Thanks to these, she has been regarded as one of the most successful artists in recent memory. She has accumulated a net worth of $30 million. Sources of her wealth include business investments, royalties, incomes from tours, and endorsements.
One of her well-known endorsements was with fashion brand Calvin Klein. In a break from the brand, Eilish has promoted the brand, wearing a baggy shirt and baggy shorts. The singer has said that she chose to do so because she wants to be truly authentic about herself.
Camella Cabello | Guess
Net Worth: $14 Million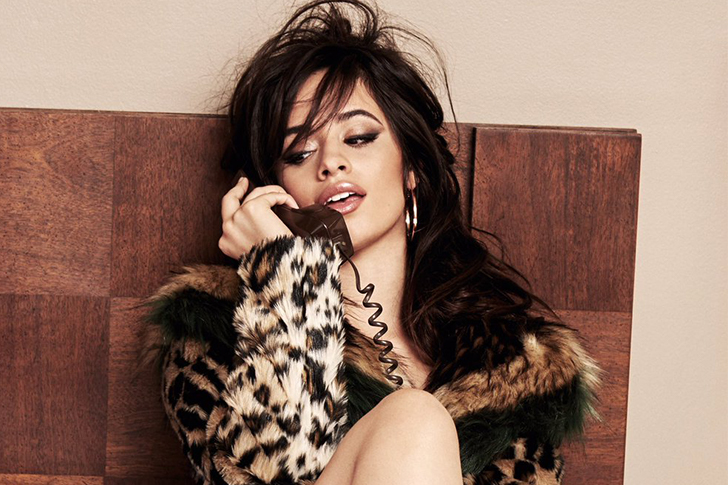 Singer Camella Cabello is relatively new to the industry as her singing group Fifth Harmony was only created in 2012 during The X Factor USA's run. The American girl group was able to seal the deal with Syco Music and Epic Records right away, but in 2016, she left the group to establish her own career. The budding singer then released collabs with other music artists, starting with Shawn Mendes in I Know What You Did Last Summer.
Cabello's famed steadily rose, as did her bank account. Several brands were going after her to act as their brand ambassador. Most likely, Cabello had asked lawyers to look over several of the proposals and see which would benefit her the most. Among those that she chose to work with is the fashion company L'Oreal and the clothing company Guess. It's not exactly known how much the agreements were, but her net worth jumped from around $8 million to $14 today.
Will Smith | Men in Black 3
Net Worth: $350 million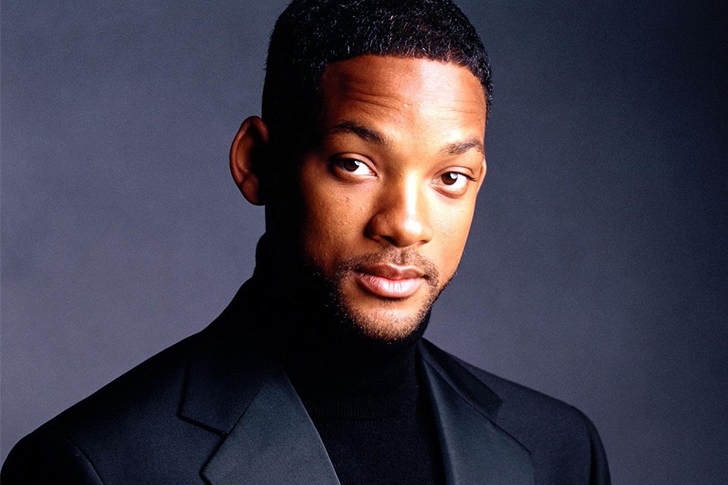 Many of us have seen Will Smith's ride in acting, and he has done a superb job at it. Some of his more popular gigs include The Pursuit of Happyness and Enemy of the State—but what is one other skill does this actor has? Singing. Yes. He has also released several hip-hop albums, such as Big Willie Style and Born to Reign. He also plans to release an autobiography entitled WILL and should be on the shelves around November of this year.
It would be quite interesting to see if Smith would include the titles of his most prominent projects in the autobiography. There is no doubt he would mention The Fresh Prince of Bel-Air because that is where it all began. Would he also talk about how he spent his $100-million paycheck from Men in Black 3? For sure, some of his expenses were discussed in detail with a financial advisor, but we wanted to see what purchases meant so much to him on a personal level. So, let's look forward to that memoir!
Robert Downey Jr. | Avengers: Endgame
Net Worth: $300 million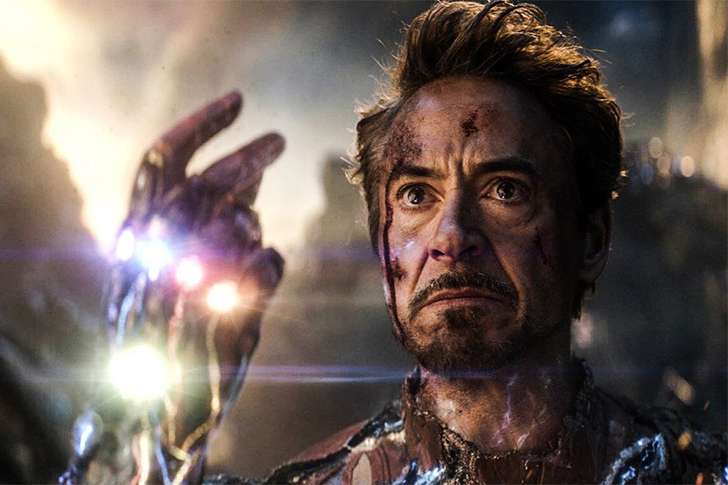 It is rather hard to imagine Robert Downey Jr. being rejected by bond companies, but at one point, that was the case due to his troubles with the law. Mel Gibson, his savior, agreed to pay the insurance bond for the film The Singing Detective, and that effectively rebooted RDJ's career. So, while he might have had initial setbacks, he got back on track and subsequently had winning projects to his name.
Of course, of the more recent talks is his role in Avengers: Endgame. No spoilers in case there are still people who have not watched it in 2021, but he played a really tear-inducing role. For all his efforts, he was paid a handsome amount of $75 million dollars, with an upfront of $20 million and then $55 million for film profits. His other movies on the MCU Universe are equally profitable, and he might just really become a real-life Tony Stark.
Sandra Bullock | Gravity
Net Worth: $200 million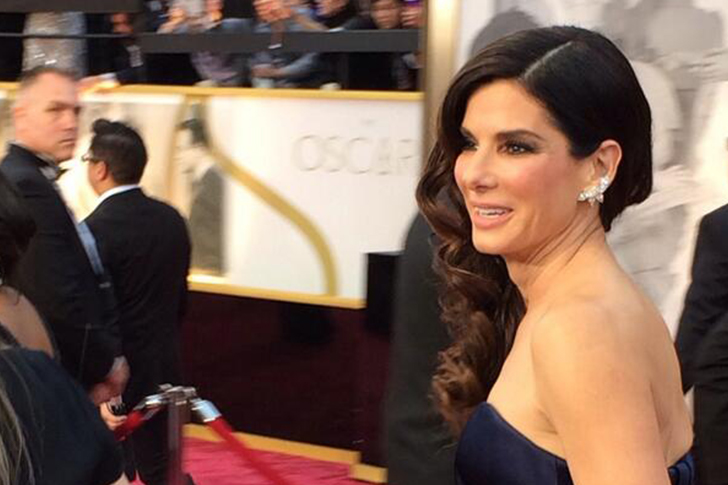 If you are a multi-awarded actress like Sandra Bullock, you can call yourself a leading lady, and everyone would cheer. Time magazine has even listed her on the list of 100 most influential people in 2010, while People's magazine called her the Most Beautiful Woman in 2015. As a bankable actress, she has appeared in Hope Floats, Miss Congeniality, and Ocean's 8. On top of being an excellent actress, she also is the founder of her own production firm, Fortis Films.
It is normal for celebrities to be paid a huge upfront amount for films, but this is really all a gamble because the movie might not earn that much. In Bullock's case, the production team behind Gravity decided to drop $20 million upfront in investment money, all because they believed in the star's potential to bring in serious bucks for the movie. Oh, they were right as the film earned $274 million, making it among the top ten grossing films in 2013.
Johnny Depp | Pirates of the Caribbean: On Stranger Tides
Net Worth: $200 million
Starting in the 2000s, Johnny Depp has made commercially successful films, which led to him having as much as $900 million in assets and investments. Over the years, that amount has declined, with a huge chunk being chopped off for his legal battles with Amber Heard. He is still worth a significant amount now, but with filming prospects dim in the near future, it might still decline, so we hope that he finds other ways to earn money.
In 2010, it was reported that On Stranger Tides was one of the expensive movies to be made. The total production cost was about $410 million, with $55 of that going to Johnny Depp. The actor felt that he was overpaid for the film after he made over $300 million, including film commissions. On a good note, he might have another chance at Pirates of the Caribbean as there is now an ongoing petition, with 500,000 signatures so far to asking producers to bring him back to the franchise.
Leonardo DiCaprio | The Great Gatsby
Net Worth: $262 million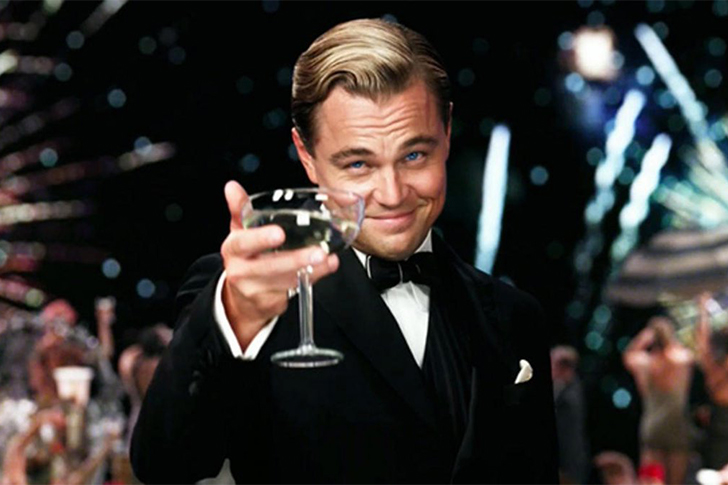 Drama is Leonardo DiCaprio's expertise, and so he has received multiples accolades for many of his films, including Titanic, Django Unchained, and Catch Me if You Can. What was baffling for many, however, was that despite his excellent performance, it took a long-time for him to be recognized by the Academy Awards. At one time, there was even a petition asking that he be given his Oscars already, reflecting the degree of impatience his fans had. That award did not materialize until The Revenant. Victory is indeed sweet.
With official awards or not, DiCaprio has remained one of the most in-demand actors. Between June 2014 to June 2015 alone, the actor made about $29 million. The previous year, he earned $39 million. This period included the time The Great Gatsby was released, where he reportedly was paid $20 million in upfront fees. On top of that, he also had a generous income from back-end earnings.
Scarlett Johansson | Black Widow
Net Worth: $ 164 million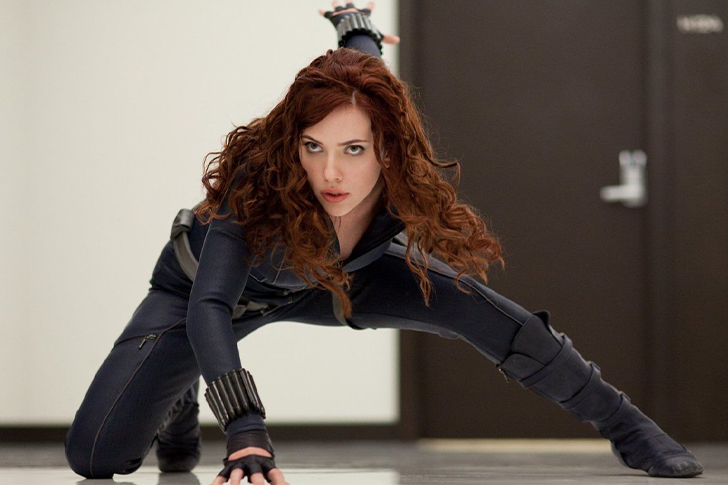 With several accolades to her name, including five Golden Globe awards, we can say that Scarlett Johansson is a very successful celebrity. Most of her films were also commercially successful, especially Girl with a Pearl Earring and Ghost World. She has also collaborated with others on two music albums, Break Up and Anywhere I Lay My Head. Lately, Johansson has been given credit for a number of plays, such as A View from the Bridge.
The superhero film Black Widow has just been released, and people are often wondering how much Johansson was paid for the role of the lovely Natasha Romanoff. Sources say she was given a check for $15 million. She would also get collateral earnings from after-release income from the film, which could really be any amount. For Johansson, however, it is really not much of the money, but that she is being given as much as her male counterparts.
Bradley Cooper | A Star Is Born
Net Worth: $100 million
It appears that Bradley Cooper believed in a combination of formal schooling and extensive experience to be successful at his job, which is the reason why he chose to enroll in an MFA program. Spending some of his investment money on formal study proved to be good, as he eventually landed a breakthrough role in The Hangover, one of the most acclaimed films back in 2009.
Cooper also found greater success with Silver Linings Playbook, American Sniper, and A Star Is Born. In the last, he was reportedly paid $40 million. For a film with an initial budget of $36 million, it did well and earned $436.2 million worldwide. It made the risk they took on Cooper all worth it. The actor also received three Oscar nominations for this film, plus a BAFTA, and two Grammys for his contribution to the movie's music track.
Jennifer Lawrence | The Hunger Games
Net Worth: $160 million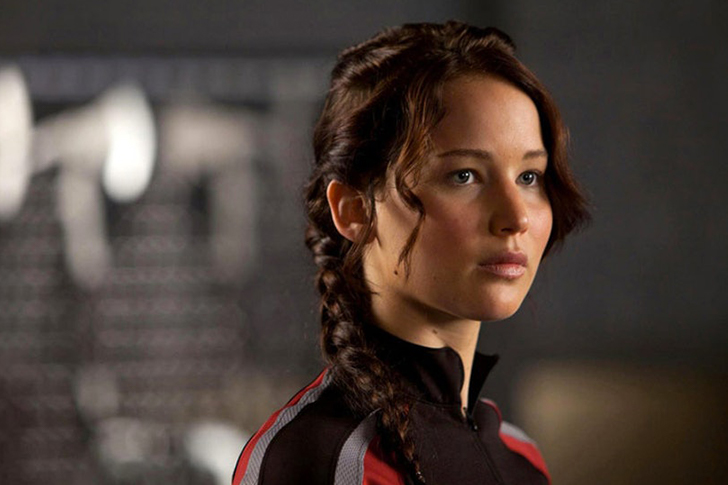 Actress Jennifer Lawrence was first discovered in New York by a talent scout as she was constantly in school musicals and church plays. As the work would be in Los Angeles, she contacted the moving company and transferred right away. Her first major role was as part of the sitcom The Bill Engvall Show, where she played the role of the main character's daughter. Since then, many other projects have followed.
Two of her more significant works were as Katniss Everdeen in The Hunger Games and as Mystique in the X-men series. In the first, she was paid a handsome amount, a staggering $26 million for the series. One thing Lawrence had to say was that she got paid less than the other actors, which has been a negative practice in Hollywood. The series itself was a huge hit and drew a cult following, despite initial reservations from many who have read the book.
Vin Diesel |The Fast and The Furious
Net Worth: $225 million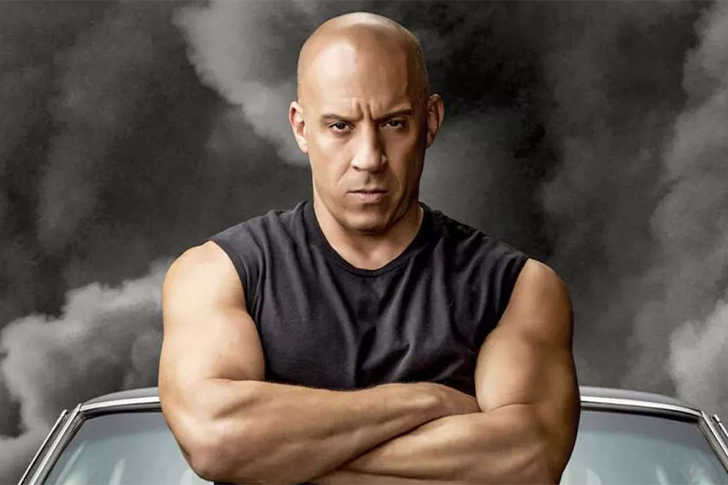 When Vin Diesel was just starting, he struggled to get roles, but he refused to give up and went extreme. He directed, wrote, produced, and starred in the short film Multi-Facial back in 1995, which made Hollywood notice him. In particular, Steven Spielberg was impressed, so he rewrote some elements of the movie Saving Private Ryan to cast Diesel, paving the way for a supporting role for the actor. He has also worked on other projects, like voicing Groot in the MCU.
However, his most profitable gig is the Fast and Furious series, where he was paid a whopping $2 million for the first in the series. This might seem like a small amount now, but it was a big deal back in the day. Plus, as the franchise released more films, he gradually received more investment money, the latest in F9 being a cool $20 million. These were just the upfront payment and did not include the collateral earnings yet from the franchise's overall income.
Anne Hathaway | Ocean's Eight
Net Worth: $60 million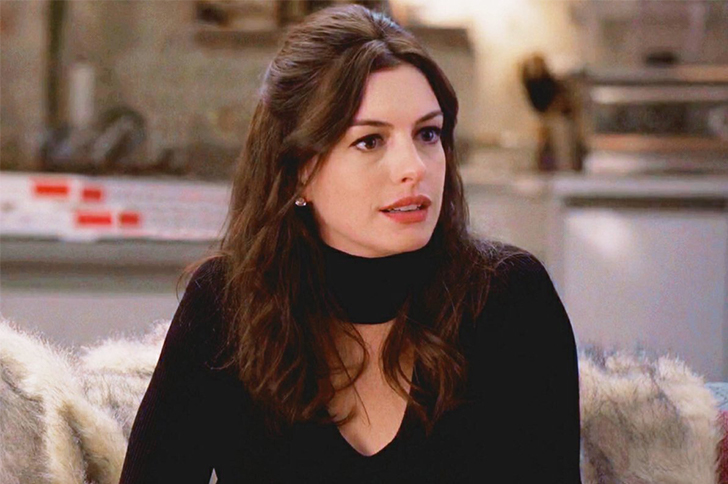 Sweet-looking as ever, Anne Hathaway began her acting days in Millburn High School, where she appeared on multiple school plays. She was then noticed and got accepted to be a cast of the TV series, Get Real. Several other teenage roles followed, but her fame increased when the actress began transitioning to more adult roles, starting with The Devil Wears Prada in 2006. Since then, Hathaway has taken on more projects that became successful financially, such as Valentine's Day, Bride Wars, and Ocean's Eight.
Playing the character of a haughty and shrewd actress in Ocean's Eight looked like an easy role for the actress. Moviegoers did not have an idea that she got it all figured out and decided to play along. For this excellent performance, she has received praise and credit. Meanwhile, Hathaway and the rest of the cast reportedly were paid a cumulative amount of $63 million, which means that each should have gotten at least $7.87 million if divided equally amongst them.
Kristen Stewart | Twilight
Net Worth: $70 million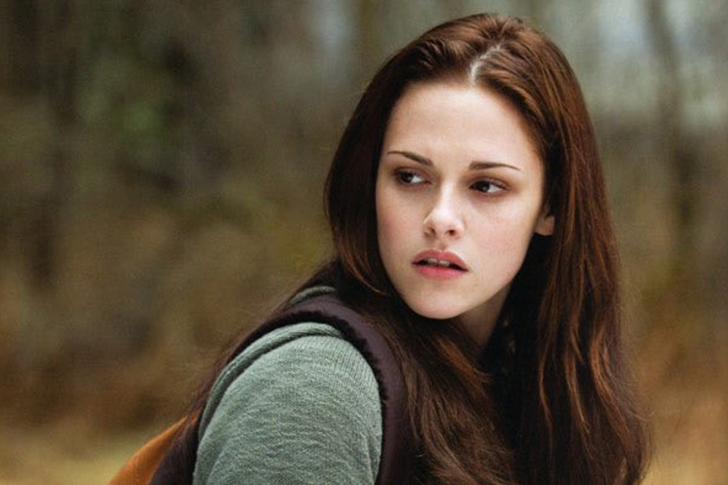 Born and raised in Los Angeles to parents who were both part of the entertainment industry certainly gave Kristen Stewart an advantage, to a certain degree. At 12 years old, the young actress was already being noticed when she appeared in Panic Room alongside veteran actress Jodie Foster. She later gained more fame and got cast as primary on Snow White and the Huntsman, Still Alice, and of course, the Twilight saga.
In that series, Stewart received $12.5 million per installment, plus the royalties. There were some who criticized her acting in the franchise, calling her expressions as rather laid back. Book lovers also said she was not what they imagined in the book, but for the most part, we believe that Steward did justice to the film and added her own flavor to it as well. Her various awards and nominations also point to her being an excellent actress.
Emma Watson | Beauty and the Beast
Net Worth: $80 million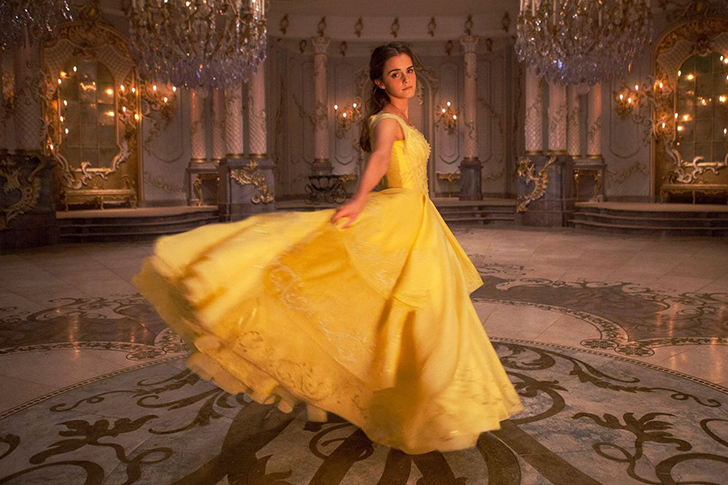 Harry Potter star Emma Watson had matured so much from when she started as Hermione Granger in the fantasy series. Apart from her being 31 years old now and taking on more adult roles such as The Bling Ring and Little Women, the actress has also been given credit for her advocacies on women's rights. She was even appointed a UN Women Goodwill ambassador and was instrumental in launching the UN Women campaign HeForShe.
One of the more famous portrayals done by the actress as an adult was the role of Belle in the movie Beauty and the Beast. The musical comedy ranked among the highest-grossing films of all time, and Watson was paid $3 million upfront for the movie. It seems small compared to others, but she also was expected to gather $15 million in royalties. With good money management skills, this beauty is up to be a billionaire someday.
Angelina Jolie | Maleficent
Net Worth: $120 million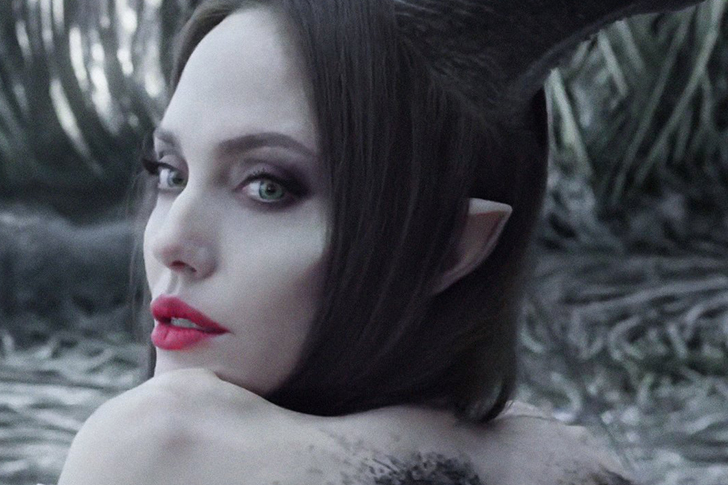 Filmmaker and actress Angelina Jolie has proven time and again that she is among the top bankable stars in Hollywood. She started with supporting roles in movies like Girl, Interrupted, but with her acting skills, she received leading status right away, with one of the more memorable ones as Mr. and Mrs. Smith, The Tourist, and Salt. Almost every movie she appears on becomes a crowd favorite.
Among those is her portrayal of the villain in the titular Maleficent. Jolie did a good job presenting a different side to the story and, for the watchers, a better understanding of why Maleficent came to be what she was in the fairy tales. Her excellent performance had been recognized not just by the audience but through the payment she received, a cool $33 million, which was on top of her box-office shares. Her financial advisor would have been proud of her.
Harrison Ford | Indiana Jones 5
Net Worth: $300 million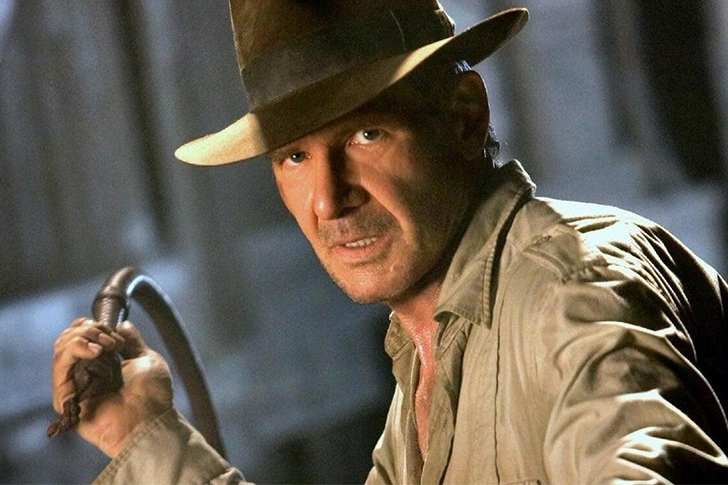 Hands down, Harrison Ford is easily one of the best actors there is in Hollywood. Aside from being an actor, did you know he is also a pilot? Sure, he has had scuffles with air traffic control and a crash that would have made insurance companies rethink their decision to cover the actor, but he is a qualified flier nonetheless.
Who knows, perhaps his piloting skills can come in handy in the fifth Indiana Jones series? We know that Ford did well in the first four installments of the series. The actor plays the role of Indiana Jones, who goes on crusades around the world. His appearance on the fourth movie, Crystal Skull, earned him $65 million, more than the first three combined. We do not have the exact figures on how much he would be paid for the fight, but we can guess that it would be at least $65 million or close to it.
Tom Cruise | The Mummy
Net Worth: $570 Million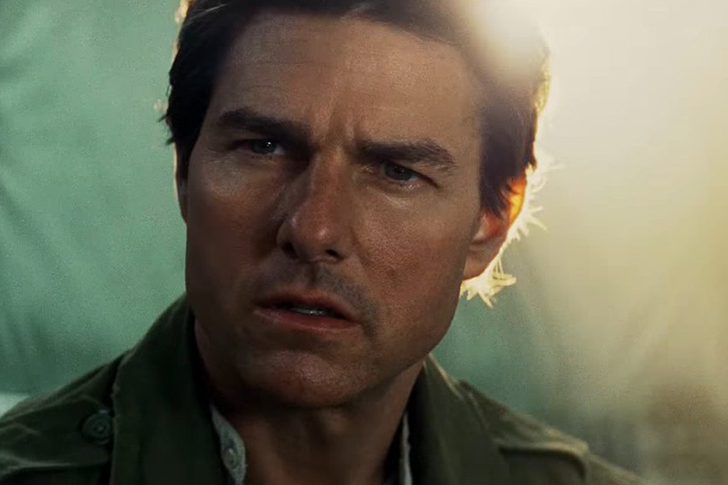 American actor and producer Tom Cruise is one of the many highest-paid actors in the entertainment industry. The actor started his career in acting in the early part of the '80s and landing his breakthrough in lead-role films such as the comedy Risky Business and action drama Top Gun. It wasn't long before Cruise's career took off, receiving critical acclaim in the drama films The Color of Money, Rain Man, and Born on the Fourth of July. For the latter movie, he was credited with a Golden Globe Award for his performance as Ron Kovic.
For the better part of the early '90s, Cruise has starred in several movies as a leading star in Hollywood, and these included A Few Good Men, The Firm, Interview with the Vampire, and Jerry Maguire. As years came to pass, the actor has achieved a great degree of success in his profession, reaping vast fortunes over the years. Currently, his net worth is $570 million. It's reported that the famous actor is making annual earnings of $60 million.
Seth Rogen | Flarsky
Net Worth: $80 Million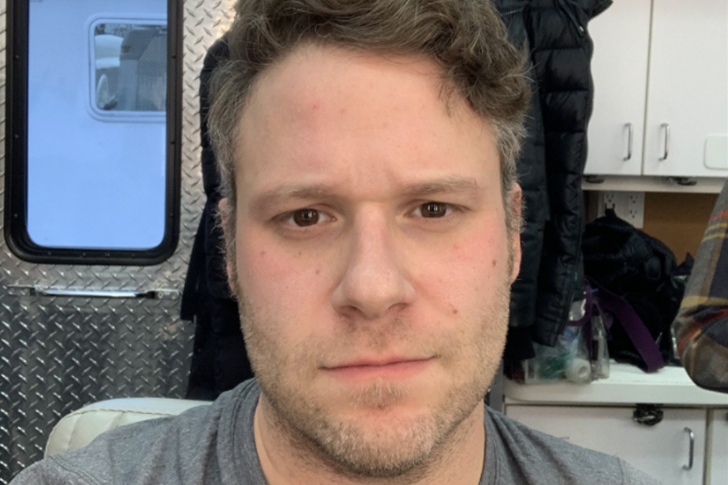 Shortly after his stint as a stand-up comedian in Vancouver, Seth Rogen moved to Los Angeles to play a part in the television series Freaks and Geeks. Later on, he landed a role in the sitcom Undeclared, in which he also served as a writer. Soon afterward, Rogen became a staff writer on the final season of Da Ali G Show, for which he was credited with a Primetime Emmy Award before exploring a film career.
Apparently, his first movie appearance was in Donnie Darko with a minor role. Shortly after, he co-produced and had a supporting role in the romantic comedy The 40-Year-Old-Virgin. As Rogen's success began to prosper, he was cast as the lead role in Funny People and Knocked Up. He also co-starred in the 2015 biopic Steve Jobs, portraying the character of Steve Wozniak. In 2019, the actor starred in the movie Flarsky, in which he reportedly received $15 million. At the moment, Rogen's net worth is $80 million.
Daniel Craig | No Time to Die
Net Worth: $160 Million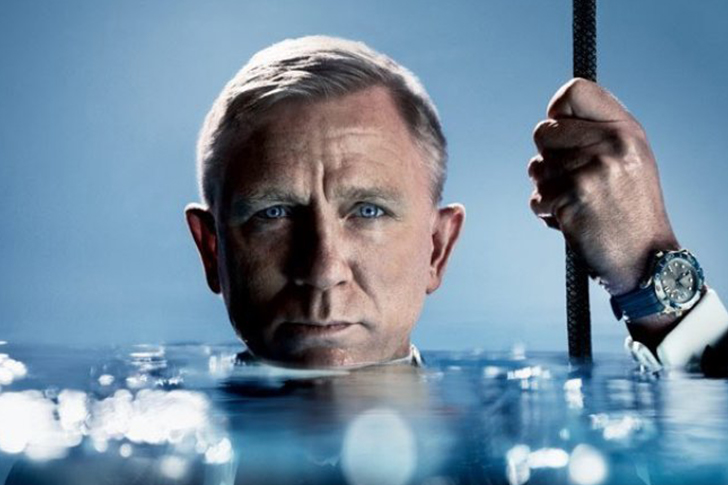 Well known for playing James Bond in the eponymous film series, Daniel Craig has reportedly been exhausted by the constant portrayal of the character, but he apparently reprised the role in No Time To Die, where he was paid $25 million. It's an incredible mark up to a great degree from his previous paycheck in 2005 in another Bond film, Casino Royale, for which he received $3 million and brought him international fame.
Early on in his career, Craig started on stage after graduating from the Guildhall School of Music and Drama in 1991, following his training at the National Youth Theatre. In the following year, he made his film debut in the drama The Power of One. Not long after, the actor earned attention with his appearances in the family film A Kid in King Arthur's Court and the historical war drama on television, Sharpe's Eagle. It wasn't long before Craig's success persisted over the years, and he became highly successful in his chosen career. Currently, his net worth is $160 million.
Ryan Reynolds | Red Notice
Net Worth: $150 Million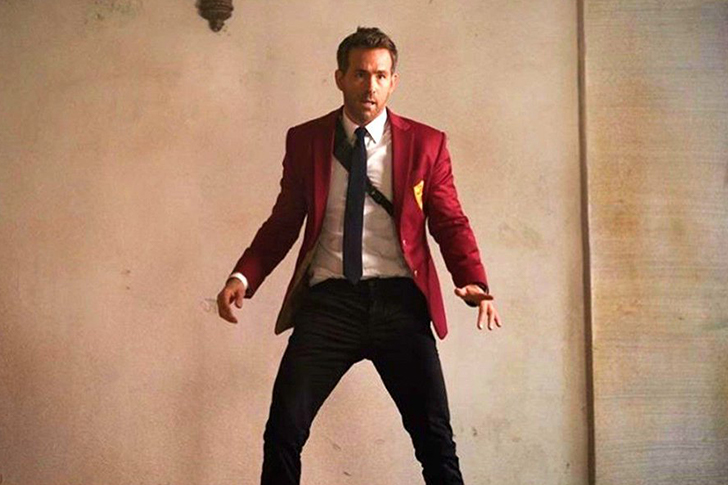 Canadian actor Ryan Reynolds began his career in the teen soap opera Hillside. Many years after, he had his lead role in the sitcom Two Guys and a Girl back in 1998. In the years that followed, as his career began to prosper, the actor starred in numerous films such as the National Lampoon's Van Wilder, Waiting…, The Proposal, Buried, Woman in Gold, Life, Blade: Trinity, Green Lantern, and 6 Underground. Ultimately, Reynolds landed his commercially successful superhero film, Deadpool, in 2016 and its sequel, where he played the title character. He was credited with a Golden Globe and Critics' Choice Movie Awards nominations for his performance.
The following year, Reynolds was honored with a star in Hollywood's Walk of Fame. Seemingly, he became one of the entertainment industry's most accomplished actors, amassing vast fortunes. It doesn't come as a surprise that he has $160 million to his name as he earned $20 million per movie in Red Notice and 6 Underground.
Adam Sandler | Murder Mystery
Net Worth: $420 Million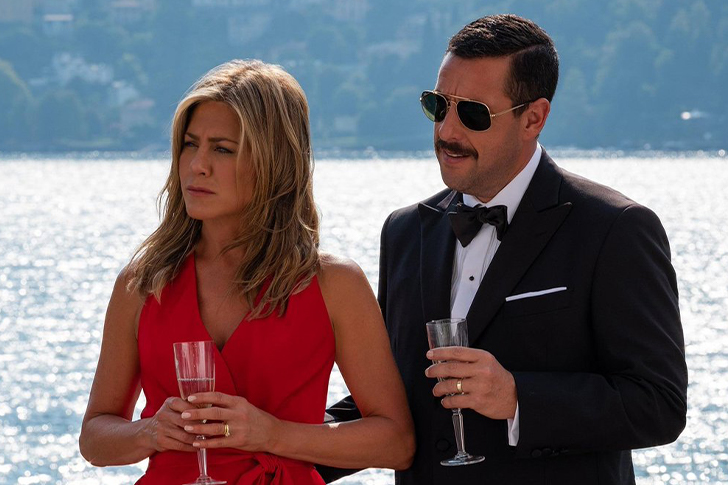 Early on in Adam Sandler's career, he was a cast member on Saturday Night Live for a few years before starring in numerous Hollywood films. He then starred in The Cosby Show, where he played the friend of Theo Huxtable and the Stud Boy or Trivia Delinquent on the game show Remote Control on MTV channel. Sandler was discovered in Los Angeles during his act by Dennis Miller and eventually recommended him to Saturday Night Live producer Lorne Michaels.
From then onward, Sandler apparently starred in films such as Billy Madison, Happy Gilmore, The Waterboy, The Wedding Singer, Big Daddy, Mr. Deeds, 50 First Dates, and many more. His success persisted up to the present time, with a four-movie deal he signed under Netflix that's worth $250 million. As you'd expect, his net worth grew drastically to a substantial degree, which is now $420 million. Sandler made $39.5 million in one of his Netflix movies, Murder Mystery, according to Forbes magazine.
Margot Robbie | Birds of Prey
Net Worth: $26 Million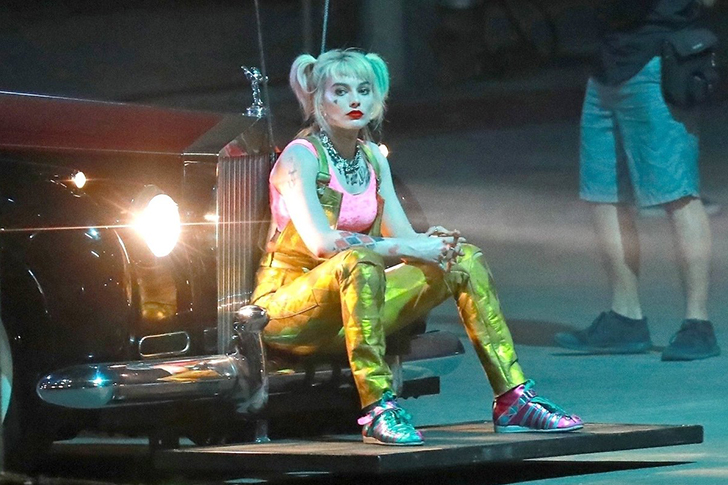 Australian actress and producer Margot Robbie started her career in independent films and on television series such as Pan Am and Neighbours between 2008 and 2012. Then came her breakthrough role in the black comedy The Wolf of Wall Street in 2013 and progressed to achieve wider recognition with starring roles in The Legend of Tarzan, Suicide Squad, and Birds of Prey for the better part of the early 2015s up to the 2020s.
In 2017, she was credited with an Academy Award nomination for her portrayal of Tonya Harding in the biopic I, Tonya. Robbie's acclaim persisted through 2019 with the films Mary Queen of Scots as Queen Elizabeth, Once Upon a Time in Hollywood as Sharon Tate, and Bombshell as a fictional Fox News employee. Through the years, Robbie's career flourished, apparently becoming one of the highly paid actresses in Hollywood. Time magazine named her as among the 100 most influential people in the world in 2017. At the present moment, her net worth is estimated at $26 million, and she reportedly received $10 million for Birds of Prey.
Sofia Vergara | Modern Family
Net Worth: $180 Million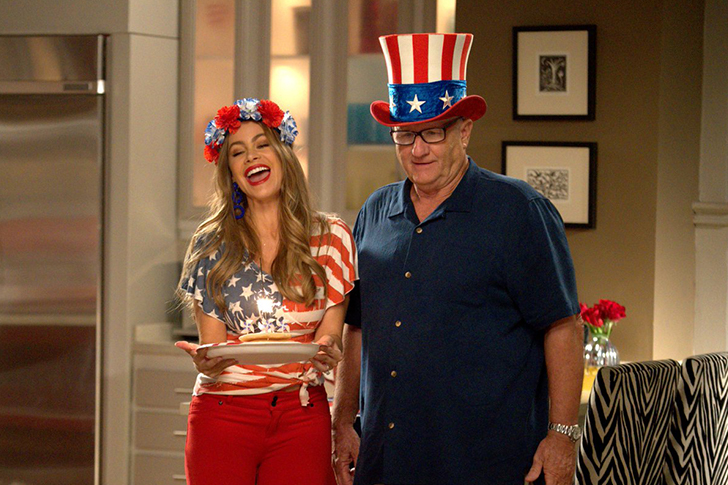 One of the highly accomplished actresses in the entertainment industry is Sofia Vergara. She currently has a net worth of $180 million, thanks to her lucrative endorsement deals and film paychecks, as well as her earnings as a judge on America's Got Talent that fetched her an additional $10 million. Vergara also puts some investments into her line of jeans and perfumes, which are sold exclusively at Walmart. In a typical year, she earns around $50 million from all her endeavors.
Vergara was spotted by a photographer who saw her potential while walking along a beach one day in Colombia. Soon after, she was offered work in television and fashion, being initially reluctant but eventually agreed. Her first major breakthrough came after doing a Pepsi commercial at age 17. Not long after, Vergara gained recognition in Spanish-speaking soap operas, establishing her name as a television personality. For the better part of the early 2000s, she started to make a name for herself in Hollywood, starring in films such as Big Trouble, Chasing Papi, Meet The Browns, and many others. Since then, she became one of the highly accomplished actresses in the entertainment industry. From 2009 up to 2020, Vergara portrayed the character of Gloria Delgado-Pritchett on the comedy series Modern Family on the ABC network, for which she reportedly received $500,000 per episode.
Gal Gadot | Wonder Woman
Net Worth: $30 Million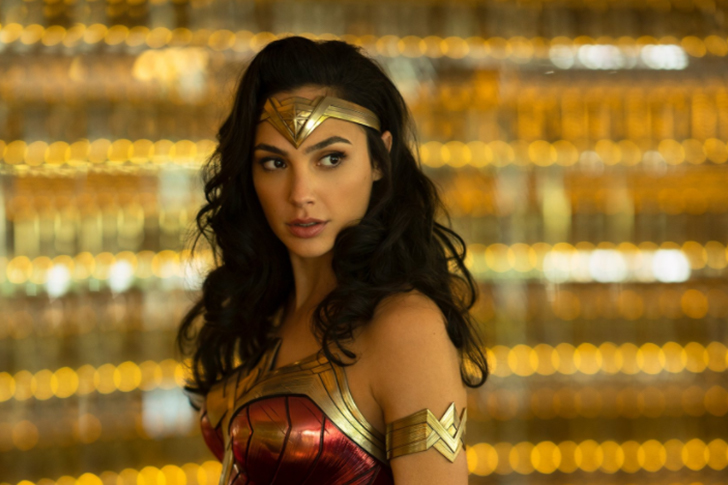 Though Israeli actress Gal Gadot was the face behind one of the most successful DC Comics movies that Warner Bros. has released to date. Raking in $821 million at the box office worldwide, the actress was only paid $300,000 for portraying the heroine Wonder Woman—a figure which caused quite a shock to many when it was revealed back in 2017. Nonetheless, Gadot has achieved a considerable degree of success in her chosen profession, with a modest net worth of $30 million, given her popularity.
The Wonder Woman star was crowned Miss Israel 2004 at age 18. Shortly after that, she served her country for two years in the Israel Defense Forces as a soldier. While studying at the IDC Herzliya college, Gadot was building her modeling and acting careers at the same time. She got her first international film role in the 2009 film Fast & Furious, a role she has reprised in subsequent sequels.
Melissa McCarthy | The Little Mermaid
Net Worth: $90 Million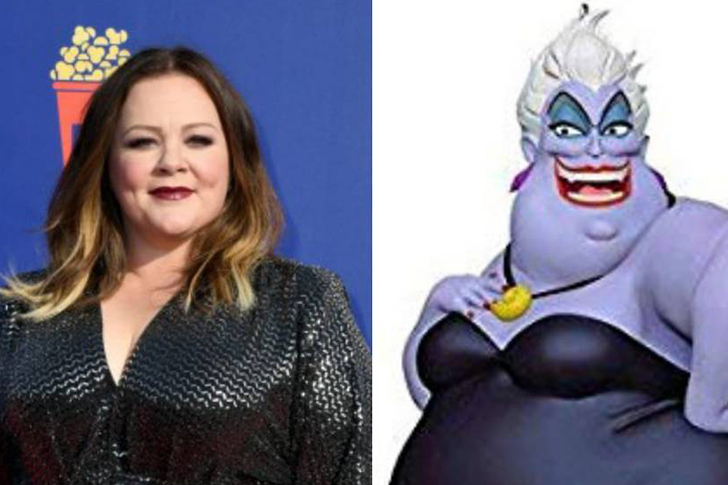 Melissa McCarthy was among the names included on the list of Time magazines' 100 most influential people internationally and ranked in number twenty-two by The New York Times on its list of 25 greatest actors in the 21st century. Among her awards and recognitions were two Golden Globe Awards, two Primetime Emmy Awards, and two Academy Award nominations. McCarthy has been featured multiple times in the annual ranking of the highest-paid actresses worldwide, with a current net worth of $90 million. In the live-action version of The Little Mermaid, which was supposedly released in March 2020 but was delayed due to the pandemic, McCarthy reportedly earned $25 million.
The actress began her career in the early '90s, appearing in television and film, seemingly gaining recognition in the television series Gilmore Girls as Sookie St. James. Not long after, McCarthy starred in numerous series, including Samantha Who? and Mike & Molly, as well as appearances on Saturday Night Live. The films in which she received critical acclaims included Bridesmaids, Identity Thief, The Heat, Tammy, St. Vincent, Spy, and The Boss, to name a few.
Meryl Streep | Little Woman
Net Worth: $160 Million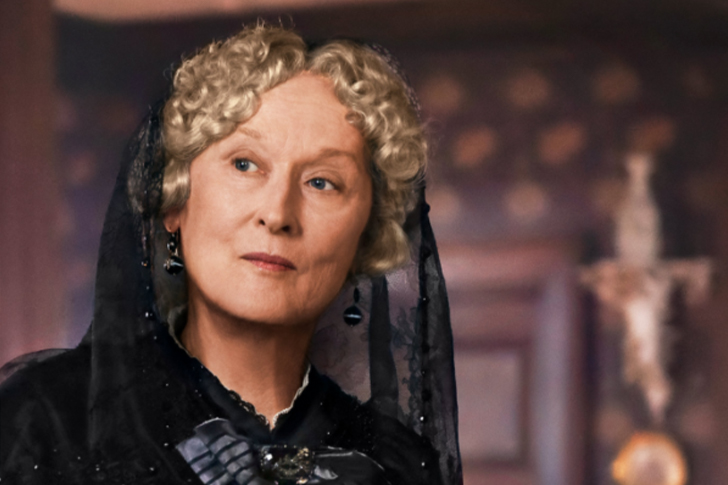 Particularly known for her acting versatility, Meryl Streep has often been described as the "best actress of her generation," with three Academy Awards, with a record of 21 nominations, and nine Golden Globe Awards, with 32 nominations. Streep had her stage debut in Trelawny of the Wells. Soon after, in 1976, she received a Tony Award nomination for the theatrical productions of 27 Wagons Full of Cotton and A Memory of Two Mondays. Eventually, she made her film debut in Julia. From then onwards, she has established her name in Hollywood as a highly accomplished actress.
As the actress's success persisted over the years, her net worth has grown to $160 million, earning $24 million for at least two movies, The Prom and Little Women. On the other hand, Streep has been credited with several honorary awards such as the AFI Lifetime Achievement Award, Kennedy Center Honor, 2010 National Medal of Arts, Presidential Medal of Freedom, Commander of the Order of the Arts, and the Golden Globe Cecile B. DeMille Award.
Emily Blunt | Jungle Cruise
Net Worth: $80 Million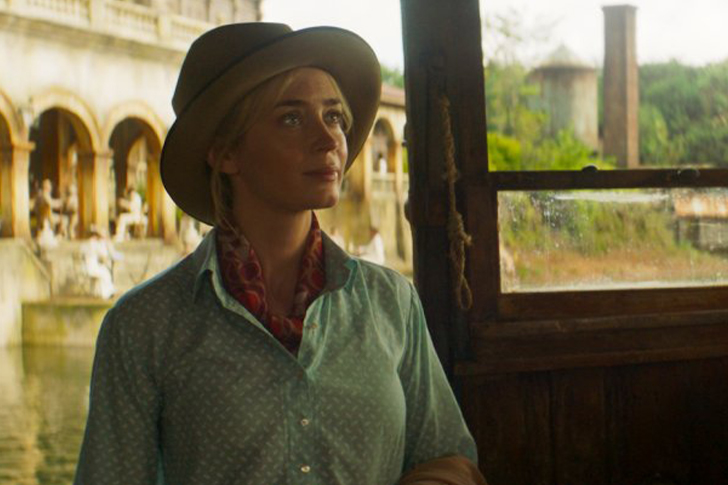 British actress Emily Blunt made her film debut in the stage production of The Royal Family in 2001. In the following years, the actress starred in the television film Boudica and the series Henry VIII. As her career began to prosper, Blunt starred in the drama My Summer of Love, and she apparently got her breakthrough role in the big-screen film The Devil Wears Prada and the television film Gideon's Daughter. She was credited with an award for Best Actress of Golden Globe for the latter and a BAFTA Award for the former.
Other films where Blunt starred in were The Young Victoria, Looper, The Adjustment Bureau, Edge of Tomorrow, and Sicario, among others. Highly successful in her chosen profession, Blunt acquired a considerable fortune, with her net worth increasing to $80 million. In Disney's Jungle Cruise, according to Variety magazine, Blunt received a salary of about $10 million.
Elisabeth Moss | Invisible Man
Net Worth: $30 Million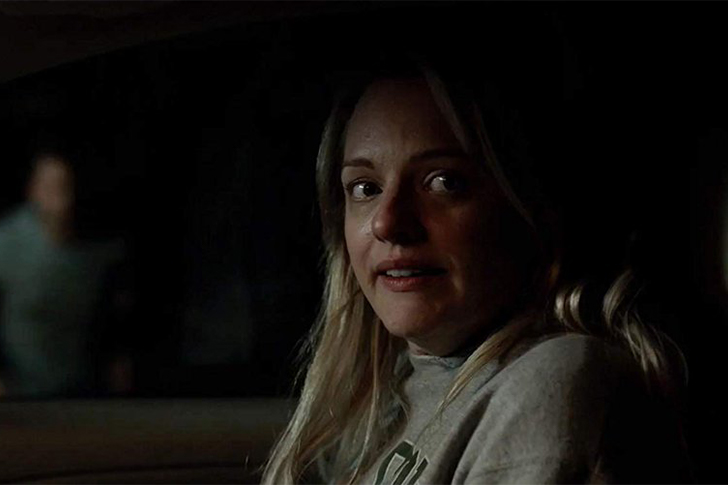 Elisabeth Moss started her acting career and gained initial recognition in the early '90s in the political drama series The West Wing as the youngest daughter of President Josiah Bartlet and Zoey Bartlet from 1999 to 2006. Later on, Moss received wider acclaim as a secretary-turned-copywriter Peggy Olson in the period drama series Mad Men from 2007 to 2015. Soon after, the actress was credited with the Critics' Choice Television Award and Golden Globe Award for playing the character of Detective Robin Griffin in the miniseries Top of the Lake on the BBC network.
In her role as the producer and starring as June Osborne in the dystopian drama series The Handmaid's Tale since 2017 up to the present, Moss won the Primetime Emmy Award, both for Outstanding Drama Series and Outstanding Lead Actress, in which she reportedly receives $1 million per episode, increasing her net worth to $30 million. However, her paycheck for the other series, such as Invisible Man, is not available at the moment.
Cameron Diaz| Bad Teacher
Net Worth: $140 Million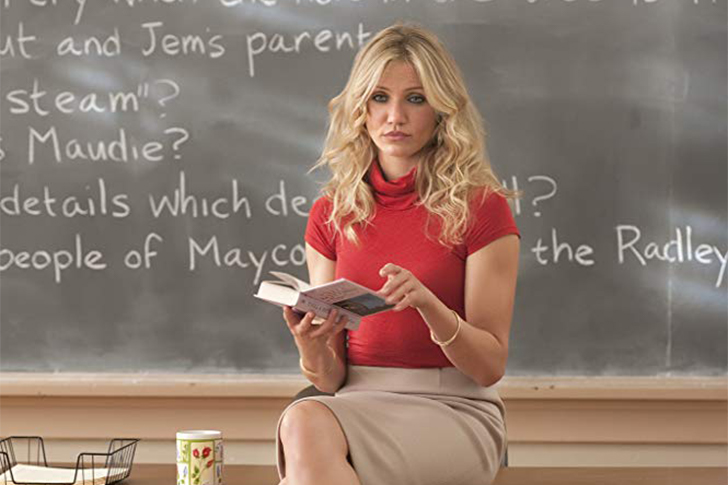 While in high school, Cameron Diaz signed a modeling contract with Elite Model Management, and it wasn't long before she made her film debut in the comedy film The Mask, opposite Jim Carrey. From there, she was cast in a supporting role for the film My Best Friend's Wedding before starring in the titular film, There's Something About Mary, for which she was credited with a Golden Globe nomination for Best Actress in a Comedy or Musical, and ultimately furthered her popularity. Other awards she received as her success began to pile up included a New York Film Critics Award and three Screen Actors Guild Awards.
As her fame grew, Diaz starred in many commercially successful films such as Charlie's Angels and its sequel, Vanilla Sky, voicing the character of Fiona in Shrek, Gangs of New York, and Knight and Day, to name a few. Throughout her career, the actress was one of the highly accomplished actresses in the entertainment industry. A clear indication is her net worth, which has grown to an astounding $140 million. It was reported that in one movie, Bad Teacher, Diaz was given $1 million to produce the movie. She apparently received a portion of the box-office earnings and raked in $40 million.
Aamir Khan | Dangal
Net Worth: $180 Million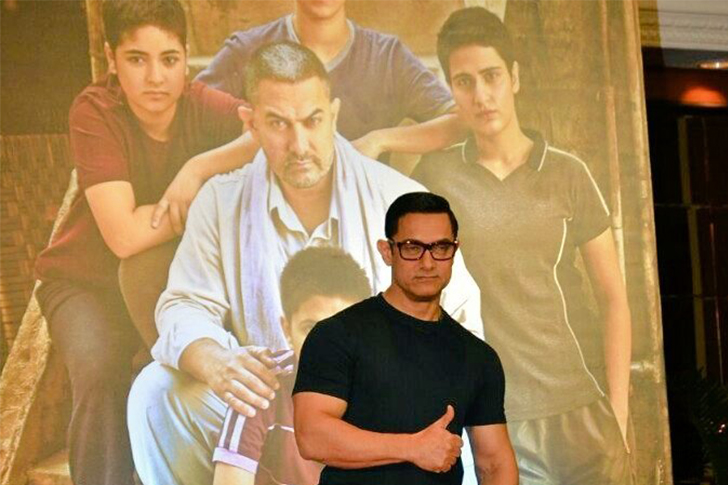 With a career spanning over three decades, Aamir Khan has established himself as one of the most influential and popular actors in Indian cinema. The filmmaker-actor has been described by Newsweek magazine as "the biggest movie star" in the world, with a large international following, especially in India and China. Throughout his career, he was credited with four National Film Awards, an AACTA Award, and nine Filmfare Awards. He was also esteemed by the Government of India with the Padma Shri and Padma Bhushan in 2003 and 2010, respectively. For several years, Khan has been listed among the 500 most influential people in the world.
Khan first appeared on film as a child actor in Yaadon Ki Baaraat back in 1973. Fast forward to his adulthood, he made his feature film debut in the experimental film Holi. Soon after, he starred in numerous films such as Qayamat Se Qayamat Tak, Raakh, Dil, Rajah Hindustani, and Sarfarosh, among many others. Over the years, Khan has become one of the highly accomplished actors in the world, with his net worth reaching $180 million. In one of his movies, Dangal, the multi-awarded actor reportedly received a paycheck worth $27 million.
Viola Davis | How to Get Away with Murder
Net Worth: $30 Million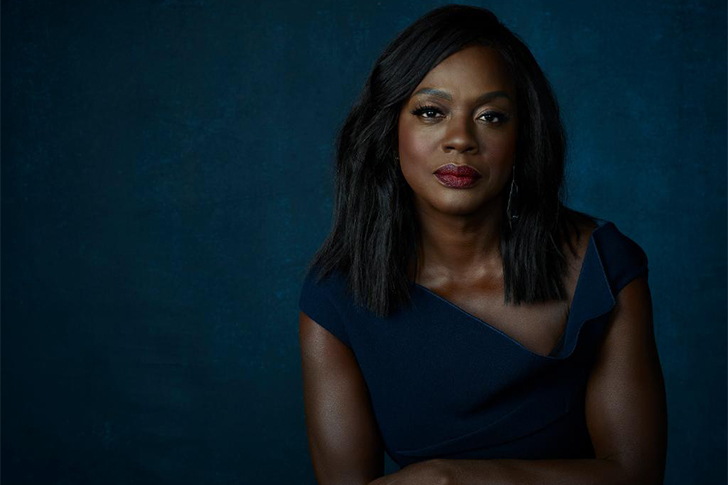 Viola Davis is the first African American and the youngest actor to achieve the "triple crown of acting" by winning an Academy Award, two Tony Awards, and a Primetime Emmy Award. The actress was named as one of the 100 most influential people in the world by Time magazine both in 2012 and 2017. For her stellar acting, she was credited with a star on Hollywood's Walk of Fame in the latter's year. In 2020, she ranked ninth on the list of 25 greatest actors of the 21st century by The New York Times.
Starring in minor theater productions, Davis began her acting career in Rhode Island. Soon after she graduated from the Julliard School, she won an Obie Award for her performance in Everybody's Ruby in 1999. For the better part of the decade in the early 2000s, Davis played in several films and television series before winning the Tony Award in the Broadway production of King Hedley II as Tonya. Since then, she has attained a tremendous degree of success in her chosen profession. Currently, she has a decent net worth of about $30 million, due in part of her paychecks in television series like How to Get Away with Murder, where she received $250,000 per episode, according to Variety magazine.
Melissa McCarthy | Ghostbusters
Net Worth: $90 Million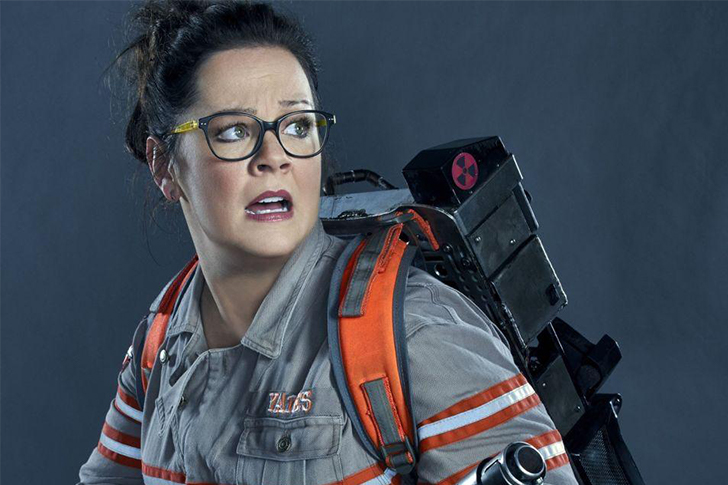 For her start in the entertainment industry, Melissa McCarthy's earlier stints were mostly as a stand-up comedian. Along with making audiences laugh with her shows around New York and Los Angeles, McCarthy also did a couple of gigs alongside the improvisational comedy troupe, the Groundlings. After some time, though, she finally found her way to the acting scene.
Beginning her career around the late '90s, McCarthy recently attracted the public's attention with her acting credit in the 2016 reboot of the hit Ghostbusters films. For her starring role, the actress was reportedly given an impressive paycheck of around $14 million. While the movie may have had a fairly mixed reception from fans and critics, it wasn't enough to stop the actress from showcasing more of her acting chops. In fact, McCarthy garnered widespread praise for her dramatic performance in 2018's Can You Ever Forgive Me, which earned her an Academy Award nomination for Best Actress.
Edward Norton | Red Dragon
Net Worth: $300 Million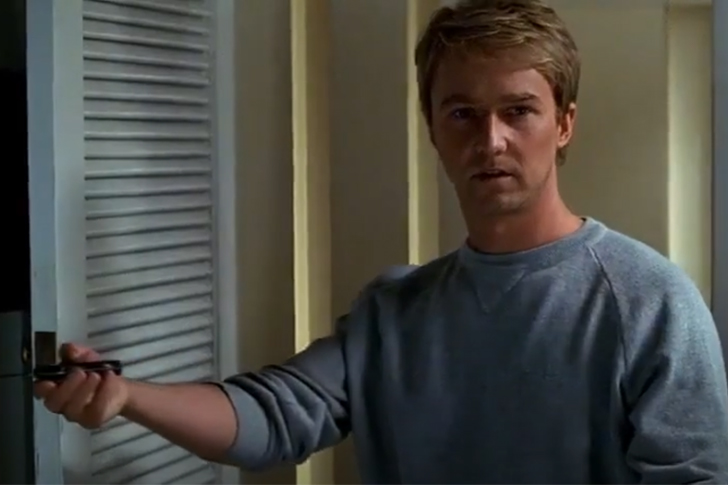 More often than not, passion comes from a source of inspiration. For Edward Norton, he realized his love for acting when he was around five years old after he and his parents saw a stage production of Cinderella. Three years later, Norton landed his professional debut with Annie Get Your Gun, produced in his hometown's theater.
Nowadays, Norton has been regarded as one of the finest actors ever to grace the big screens. Since his on-screen debut on 1996's Primal Fear, the actor has garnered a skyrocketing degree of fame through the years. Along with receiving praise for his dedication in acting and filmmaking, he's also earned quite the fortune from his projects. One such example would be his 2002 flick Red Dragon, a prequel to 1991's psychological thriller The Silence of the Lambs, which earned him around $8 million.
Harrison Ford | Indiana Jones And The Kingdom Of The Crystal Skull
Net Worth: $300 Million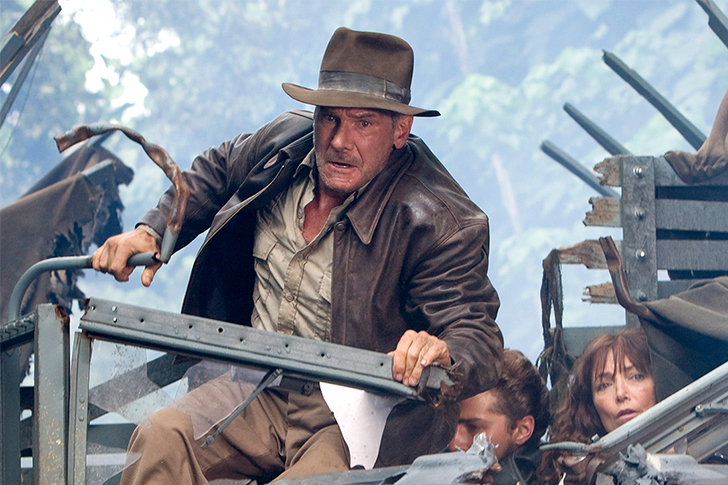 With his parents being former actors in the entertainment industry, it comes as no surprise Harrison Ford eventually followed suit. Even so, Ford's passion for acting didn't become a reality during his childhood. In fact, he was already in his senior year in college when he discovered his fascination for the arts – it did help overcome his shyness, after all.
Beginning his career with small parts and bit roles, Ford has since become one of Hollywood's most recognized figures. This, of course, is thanks to his highly-acclaimed performance as the ever-charismatic Han Solo in the Star Wars films. Besides this sci-fi space epic, however, it would be a disservice to ignore the actor's just-as-iconic portrayal of Indiana Jones. Since then, he has become near-synonymous with the archaeologist. With that in mind, it isn't surprising that $65 million worth of investment money was allocated to Ford's salary by the time they worked on the fourth installment, The Kingdom of the Crystal Skull.
Ben Affleck | The Accountant
Net Worth: $150 Million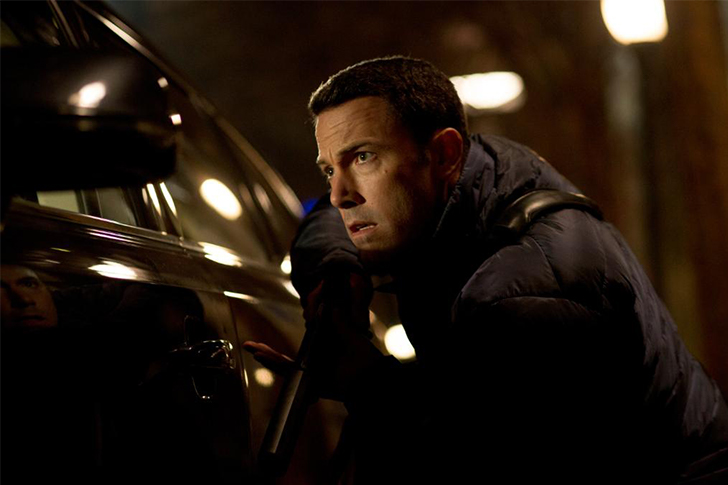 Ben Affleck has made quite a name for himself in the industry at this point. Ever since his childhood, Affleck has showcased an impressive amount of dedication and enthusiasm for acting and filmmaking. Beginning his career at a young age, the actor got his first big shot to fame with 1997's Good Will Hunting, a film he and his friend/co-star Matt Damon wrote and starred in.
Affleck has starred in various projects through the years, including his stint as the lawyer-turned-vigilante Daredevil and his most recent outing as Batman in Zack Snyder's Justice League. While his work in Good Will Hunting earned him a fairly modest $300,000 salary, the actor has since made more than twice that amount. In fact, with his paycheck now ranging in the millions, Affleck reportedly earned as much as $14 million for his performance as the titular protagonist in 2016's The Accountant. Wonder how much he got from his other highly-acclaimed works.
Chris Pratt | Passengers
Net Worth: $60 Million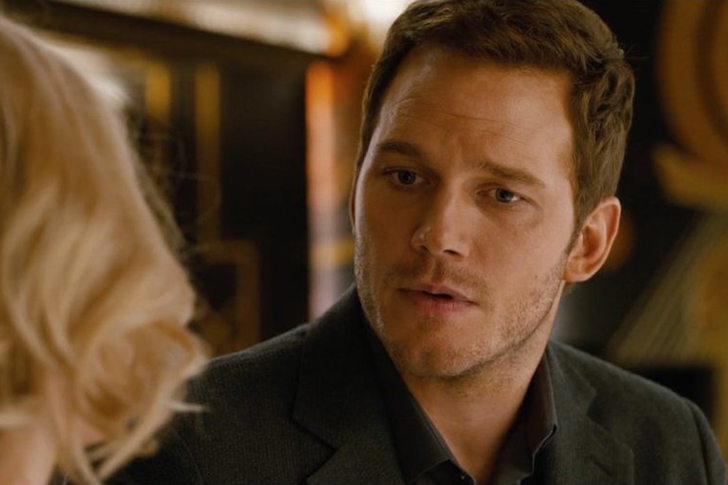 The entertainment industry has had more than a few rise-to-stardom stories over the years. One such example would be actor Chris Pratt's journey in the acting scene. Initially working just about any job to help with whatever personal loans he had, Pratt eventually got his on-screen debut with a part in a horror short film. A few years later, though, the actor finally got his breakthrough role as Andy Dwyer in the TV series Parks and Recreation.
While his stint on the show undoubtedly earned him some well-deserved recognition, Pratt garnered even more popularity by the time he made his way to the Marvel Cinematic Universe, starring as Peter Quill/Star-Lord. Since then, the actor has had the chance to showcase more of his acting chops in other projects such as 2016's Passengers. Besides receiving praise for his performance as the mechanic Jim Preston, the Guardians of the Galaxy star also earned a nice paycheck of $12 million.
Keanu Reeves | The Matrix Movies
Net Worth: $360 Million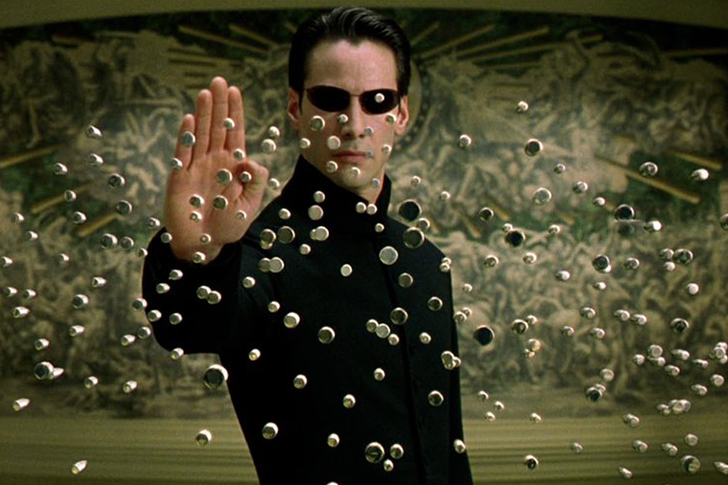 At this point, just about every moviegoer knows who Keanu Reeves is. Like many of his colleagues, his career started with small beginnings. After appearing in a couple of TV films and stage productions, the actor got his first big shot to fame with an acting credit as Ted in 1989's Bill & Ted's Excellent Adventure.
While he is now often associated with his performance as the breath-taking hitman John Wick, Reeves is also greatly regarded for his performance as Neo in the Matrix films. He's even set to reprise the role in an upcoming fourth installment! With that in mind, it comes as no surprise that producers gave the actor an impressive salary to ensure he stays on board throughout production. For his work in the two sequels, The Matrix Reloaded and The Matrix Revolutions, which were filmed back-to-back, even reportedly earned around $35 million. Of course, in signature Keanu fashion, he shared a portion of it with the film's visual effects team.
Jack Nicholson | Batman
Net Worth: $400 Million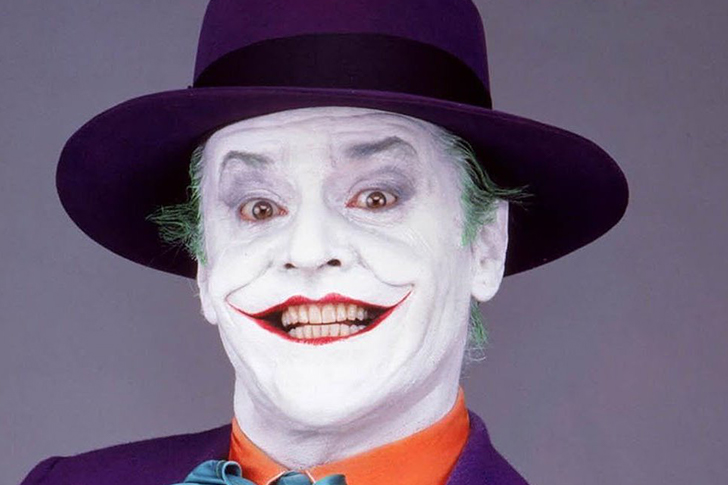 While acting is usually associated with the process of portraying a character on stage or in front of a camera, there's often a couple of other investments made behind the scenes. Now with that in mind, let's take a look at Jack Nicholson's work in the 1989 superhero flick, Batman.
At that point, Nicholson has already gained fame for portraying various villainous characters, one of which is Jack Torrance from the 1980 cult classic The Shining. In Tim Burton's Batman, the actor had the chance to show the world his take on one of comic book's most iconic villains, the Joker. Suffice to say, his performance was lauded with praise. For his role, Nicholson was initially offered a $10-million paycheck. He lowered it to $6 million but requested he gets a portion of the film's sales from the box office and from merchandises. Well, with the movie becoming a smashing success, Nicholson reportedly got as much as $90 million!
Denzel Washington | The Book Of Eli
Net Worth: $250 Million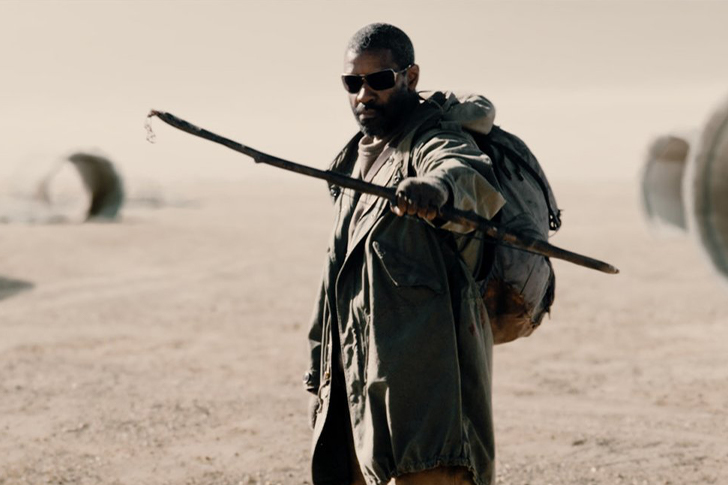 Before his start in the entertainment industry, Denzel Washington played college basketball for his school, Fordham University. Along the way, thanks to a colleague's suggestion, he found his passion for acting. By the time he graduated with a degree in Drama and Journalism, Denzel already performed in a couple of stage productions, notably Wings of the Morning and Othello.
Since then, he has been regarded as one of the greatest actors the industry has ever witnessed. Following his stint on stage, Washington gained even more recognition for his work in films. Of course, along with the fame, the actor also receives an impressive paycheck. With that said, for his work on 2010's The Book of Eli alone, the actor earned around $20 million. Plus, three years prior, for 2007's American Gangster, he made twice that amount! Now imagine how much he's earned during the years he worked on more than one project – like in 2012 when he starred in Safe House and Flight.
Arnold Schwarzenegger | Terminator 3: Rise Of The Machines
Net Worth: $400 Million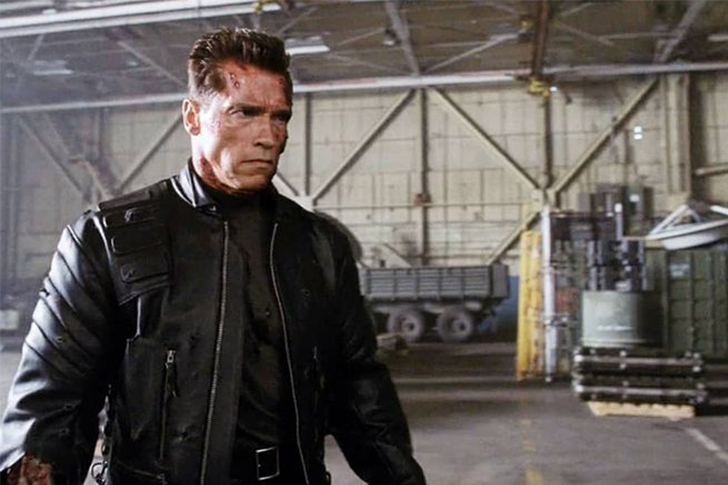 It's hard not to recognize Arnold Schwarzenegger. He's starred in more than a few hit Hollywood films, after all. Starting his career as a bodybuilder, he eventually established his place among the film industry's stars with his breakthrough role in 1982's Conan the Barbarian. Since then, he has become most known for his acting credit in movies such as Predator, Total Recall, Kindergarten Cop, and most especially, The Terminator.
At this point, the actor has portrayed the titular Terminator in five of the franchise's films. After his first outing impressed fans from all over the world, the actor became near-synonymous to the titular character. With that in mind, it comes as no surprise that producers would do just about anything for it to stay that way. In fact, for the third installment, Rise of the Machines, not only did Schwarzenegger receive a $30-million paycheck, he also got 20% of the film's profits!
Jim Carrey | Yes Man
Net Worth: $180 Million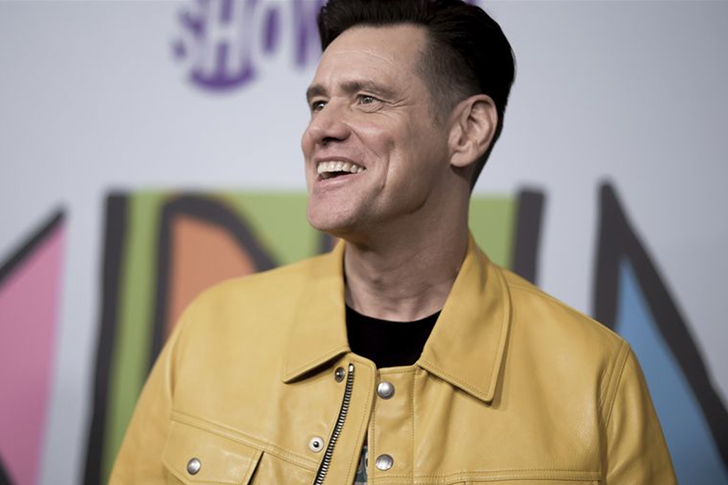 Everyone loves a good laugh from time to time, right? The entertainment industry has introduced us to numerous comedians through the years. This, of course, includes one of Hollywood's most recognized stars, Jim Carrey. Starting his career in TV, Carrey eventually garnered widespread fame for his performance in The Mask, Dumb and Dumber, and Ace Ventura: Pet Detective, which were all released back in 1994.
Since then, he has worked on other projects such as A Christmas Carol, Bruce Almighty, and most recently, Sonic the Hedgehog. In the meantime, though, let's talk about one of the greatest investments he's made in his career. While he'd often earn a salary ranging in the millions, Carrey opted to get no paycheck for 2008's Yes Man. What he did ask for, however, was a percentage of the film's profits. Well, that risky decision paid off in the end. For his work on the Peyton Reed-directed flick, he earned around $35 million.
Tom Hanks | Saving Private Ryan
Net Worth: $400 Million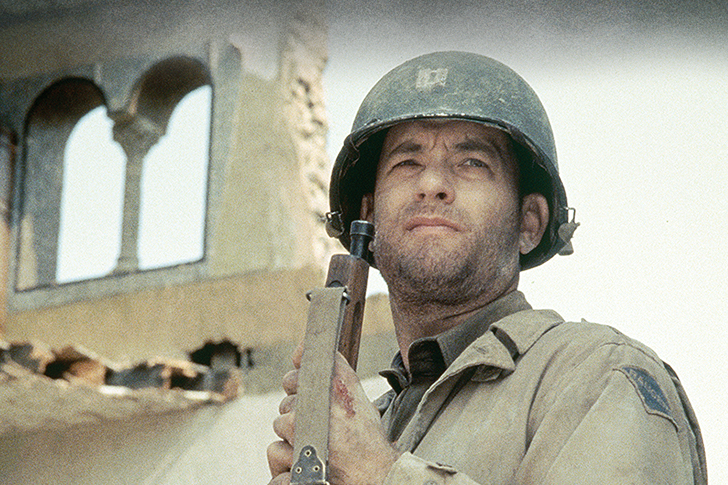 A journey to stardom is undoubtedly challenging. Even so, that hasn't stopped anyone from giving it a shot. Among these people is none other than Tom Hanks. His career under the spotlight began with roles in not-so-mainstream titles. After a while, he garnered more and more recognition for his ability to take on just about any part.
Since then, the actor has garnered a skyrocketing degree of recognition for his work on films like Sleepless in Seattle, Apollo 13, Forrest Gump, and Saving Private Ryan. With his reputation and impressive acting chops, it's no surprise producers would do anything to get him to work on their project. In fact, for his lead role in Saving Private Ryan, Hanks was given a $40-million salary. Plus, in Forrest Gump, he got a portion of the film's profits, which ultimately earned him a whopping $70 million!
Chris Hemsworth | Thor
Net Worth: $130 Million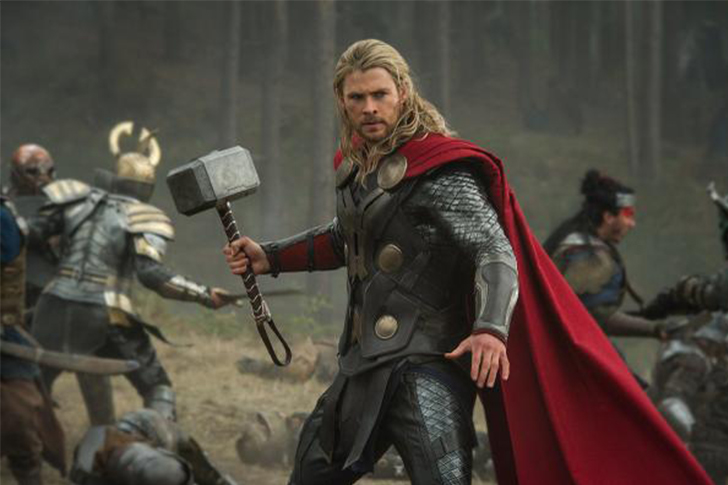 During his earlier years under the spotlight, Chris Hemsworth mostly worked on TV shows. A few years later, though, he landed his first film role as George Kirk in 2009's film reboot of the Star Trek series. While he may have only appeared for a brief amount of time, those few minutes were more than enough to bring his career to greater heights.
Along with his work in films such as The Cabin in the Woods, 12 Strong, and Extraction, Hemsworth has since become most known for his portrayal of Thor, the Norse God of Thunder, in the Marvel Cinematic Universe. For his debut in the MCU, the actor was still a relatively unknown figure, so he reportedly earned only around $150,000 for the first Thor film. Since then, with his popularity rising, more and more investment money has been allocated to Hemsworth's paycheck. By the time he worked on Thor: Ragnarok, he had received a salary north of $30 million.
Chris Evans | Captain America
Net Worth: $80 Million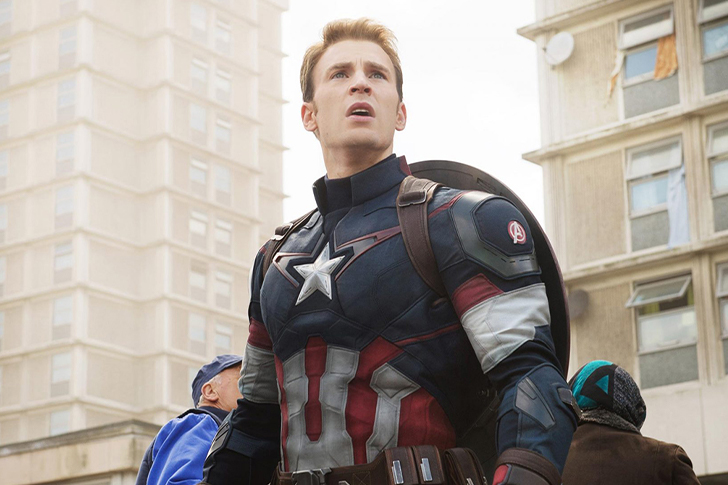 Another Chris in the MCU, Chris Evans, found his fascination for acting at a young age. Throughout his childhood, he and his brother often performed in front of their family. Eventually, he found himself performing in a couple of stage productions and taking acting classes.
His big shot to fame was for his earlier acting credit as the Human Torch in 2005's Fantastic Four and its sequel. Nowadays, though, it goes without saying Evans has become most known for another Marvel hero – Steve Rogers/Captain America. Like Hemsworth, the actor had a relatively modest paycheck for his first outing in the MCU. For 2011's Captain America: The First Avenger, he reportedly earned around $300,000. By the time Avengers: Endgame began production, however, that paycheck experienced a significant hike. Thanks to his ever-growing fame and reputation, Evans received around $15 to $20 million for his supposedly last work as Captain America.
Andrew Garfield | The Amazing Spider-Man
Net Worth: $13 Million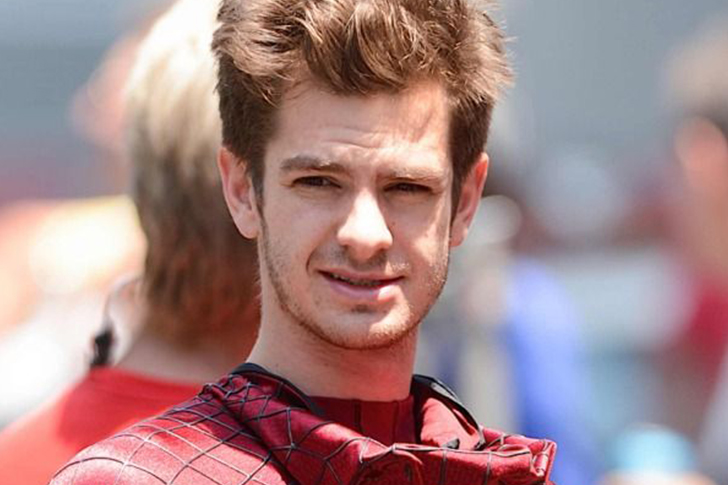 While he may have been a skilled swimmer and gymnast throughout his childhood, Andrew Garfield eventually found a high degree of fascination for acting. He took acting classes when he was nine years old and had the chance to perform in a couple of stage productions, one of which was Bugsy Malone.
Since then, Garfield has been marking his place among the industry's greatest stars. His first shot to fame came in 2010 when he landed a part in that year's film, The Social Network. Not long after, the actor's fame rose to even greater heights when he landed the opportunity to portray Peter Parker/Spider-Man in 2012's The Amazing Spider-Man. While his performance was widely praised, Garfield was still fairly new in the acting business. This meant that he only earned around $500,000. For the sequel, however, he reportedly received somewhere around $1 million.
Tom Holland | Marvel Cinematic Universe
Net Worth: $15 Million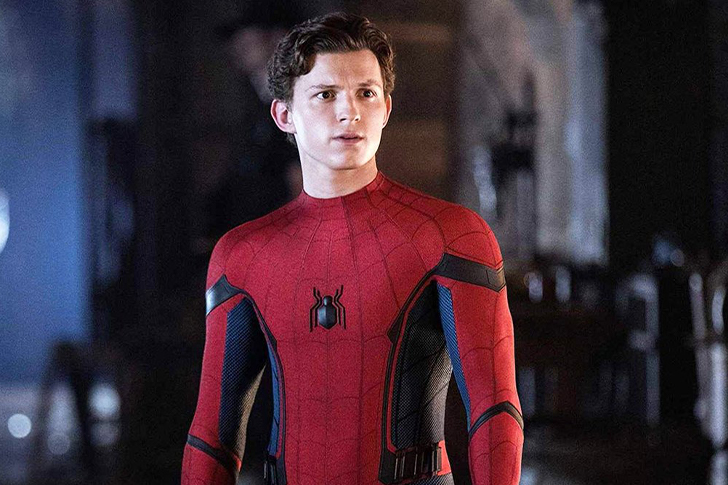 While there are already many established figures in the spotlight with more than a couple of decades of experience to their credit, who's to say there's no more room for new talent? Well, in recent years, Tom Holland has been making quite a name for himself in the industry, and a portion of this is thanks to his highly-praised performance as Peter Parker/Spider-Man in the Marvel Cinematic Universe.
For his first outing as the friendly neighborhood Spider-Man, Holland landed a brief but significant appearance in 2016's Captain America: Civil War. For that, he earned $250,000. This paycheck eventually doubled by the time filming for Spider-Man: Homecoming began, though he reportedly made a total of $1.5 million, thanks to the movie's performance at the box office. With his work in the follow-up installment, Far From Home, earning him $4 million, perhaps it's safe to assume he'll have a higher salary for the upcoming Spider-Man film.
Matt Damon | The Martian
Net Worth: $170 Million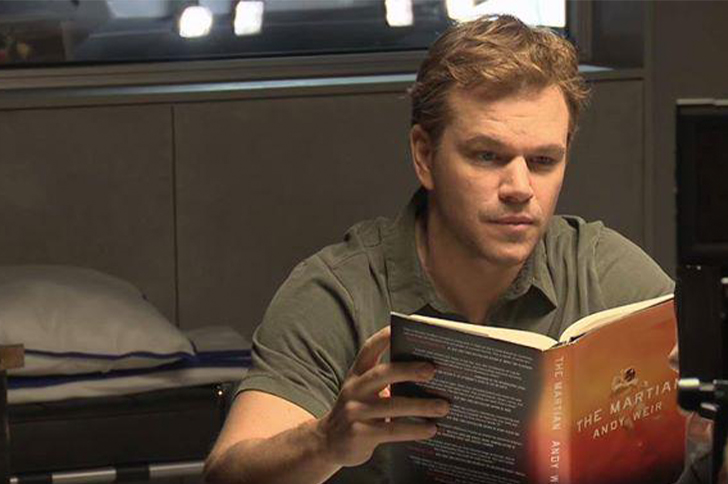 Matt Damon's career had its humble beginnings in Good Will Hunting, a movie he wrote and starred in, which eventually won an Oscar for original screenplay. Since then, having realized his degree of acting, Damon has played versatile roles in movies, such as the Ocean's Eleven series and the Jason Bourne action films. Matt's prowess in acting is best praised in more recent movies such as The Talented Mr. Ripley, The Adjustment Bureau, Behind the Candelabra, and the Golden Globe Award-winning hit film The Martian.
It is reported that Damon was paid $25 million to act in the award-winning blockbuster The Martian, where he stars as an astronaut who is stranded and alone on the seemingly hostile red planet, Mars. With virtually nothing left, his goal is to send a signal back to the people on Earth of his whereabouts.
Morgan Freeman | The Dark Knight
Net Worth: $250 million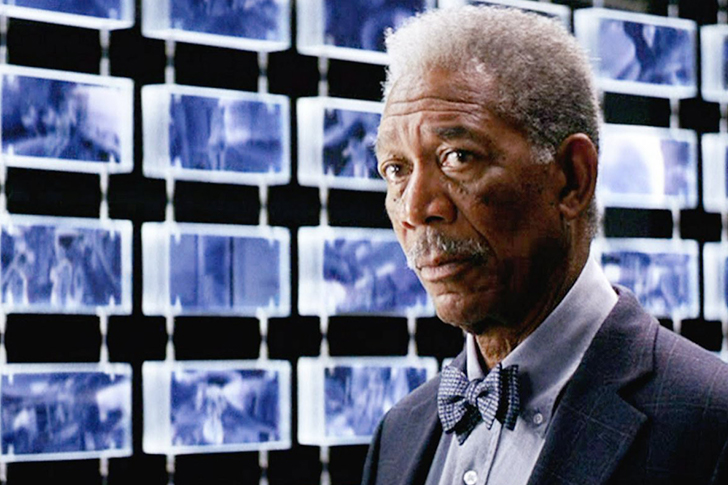 Morgan Freeman originally intended to join the Air Force to become a fighter pilot. As a child, he would find ways to save to see movies; this habit exposed him to the likes of Gary Cooper, Spencer Tracy, and Sidney Poitier, which became his inspirations. It was by accident that Freeman stumbled on his love for acting. As a punishment for making fun of a classmate, he received a requirement to participate in the school's drama competition. Freeman's acting degree was exceptional, to everyone's surprise, and he took the top honors in the program.
Reports stated that Morgan received $30 million for playing Lucius Fox in The Dark Knight. It is worth noting that Morgan Freeman is one of the five actors that appeared in the Batman Trilogy. Some sources say that Christopher Nolan, the film's director, did many convincing to get Freeman on board.
Andy Serkis | Star Wars: The Force Awakens
Net Worth: $28 Million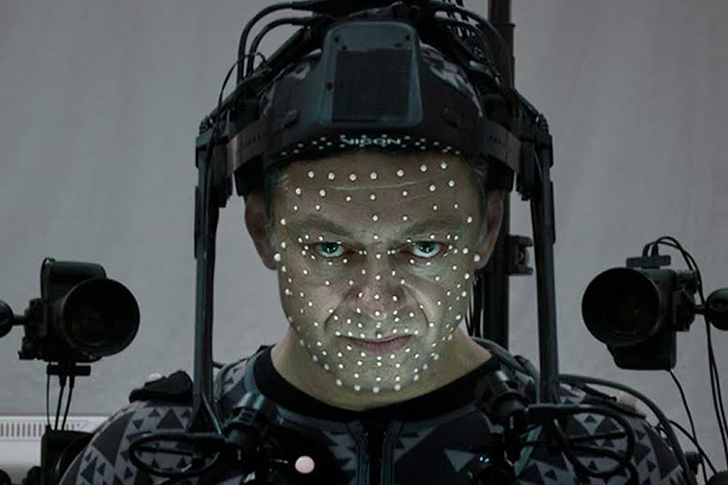 Andy Serkis' trademark role would perhaps be as Gollum in The Lord of the Rings trilogy and The Hobbit: An Unexpected Journey which showcases motion capture acting, animation, and voice work. He takes credit in films such as King Kong, Planet of the Apes, The Adventures of Tintin, and the first two Star Wars sequel trilogy films: The Force Awakens and The Last Jedi. His exceptional degree of talent in motion capture is not unnoticed; the actor received an Empire Award, a couple of Saturn Awards, and a Golden Globe nomination for his role in Longford. Indeed, Andy is one of the most prominent figures in the industry today.
Andy Serkis' success as an artist has allowed him to accumulate a net worth of over $28 million. Aside from the movies he worked in, the actor also received a feature in shows such as Streetwise, Finney, Monkey Life, Little Dorrit, and Fungus the Bogeyman.
Cate Blanchett | The Lord of the Rings: The Return of the King
Net Worth: $95 Million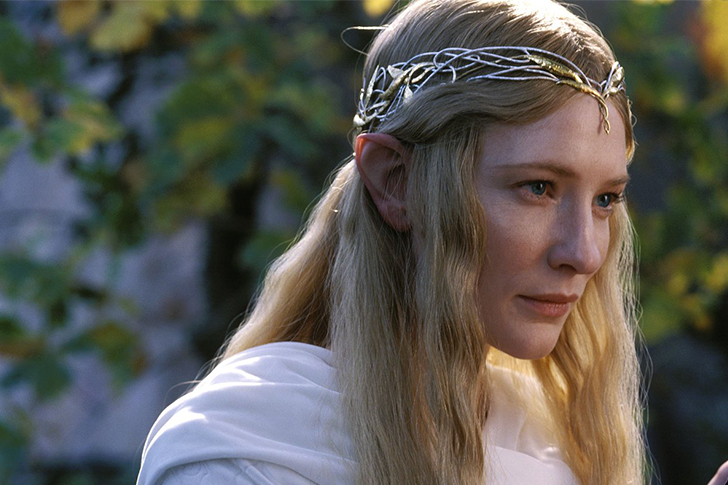 The Lord of the Rings is arguably among the most successful series ever into existence for the past two decades. It's a hit so big that it has earned billions of dollars in revenue. More importantly, the movie propelled the actors' careers to greater heights while some of the actors' fame saw a renewal somehow. Unsurprisingly, the films that Cate gave performances for became instant blockbusters on launch day.
Of all the Lord of The Rings cast, Cate Blanchett has earned at least $95 Million to starring Lady Galadriel. Before starring in the trilogy mentioned above, the actress starred in Paradise Road and more significant projects such as The Talented Mr. Ripley, The Aviator, The Curious Case of Benjamin Button. In 2005, she took credit for an Academy Award for her role in The Aviator and the coveted Oscar for Best Actress in Blue Jasmine.