The Legendary Stars Still Active And Where Are They Now?
Bruce Springsteen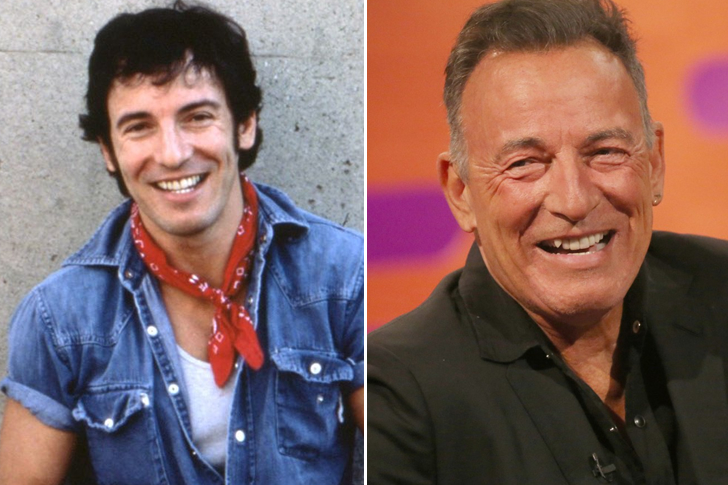 Famous American rock musician Bruce Springsteen has been ripping through his guitar for nearly six decades now with seemingly no plans of stopping anytime soon.
However, before he became the icon he is today, he was just a simple artist from the suburbs of New Jersey. After seeing the British band The Beatles in the Ed Sullivan Show in February 1964, the young Bruce Springsteen immediately made his way to his local guitar shop and bought himself a fancy guitar for $18.95. That investment eventually paid off when he signed a recording deal with Colombia Records in the 1970s. With his E Street Band, Springsteen broke into the mainstream charts from 1975 to 1983. From that point on, until the early 1990s, Springsteen enjoyed massive commercial success, making him a bonafide pop culture icon. Today, the 71-year-old rockstar is widely considered as one of the pillars of American rock music alongside artists like Elvis Presley and Alice Cooper.
Chrissy Teigen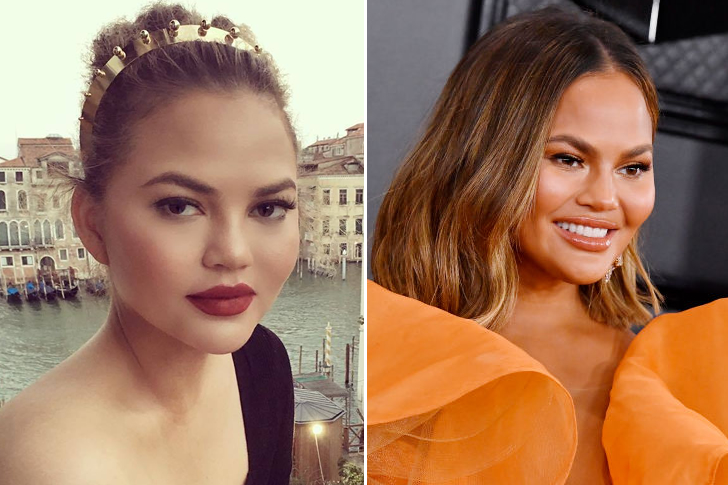 Chrissy Teigen is an American model and television personality best known for Lip Sync Battle and FABLife.
Teigen was born in Utah to a Thai mother and a Norwegian-American father. Their father later relocated to Washington, where Teigen spent most of her young life. She later moved to California as a teenager and landed a small modeling project with the brand Billabong. After experiencing moderate success as a model, Teigen slowly made her way into the television industry and became a briefcase model for the famous game show Deal or No Deal. After her stint with the show, Teigen appeared on the swimsuit issue of Sports Illustrated. The opportunity opened more doors for the model and led her to the life she lives now. Today, Teigen is an accomplished cookbook author and a mother of two. She is also married to singer John Legend, with whom she shares several investments.
Angelina Jolie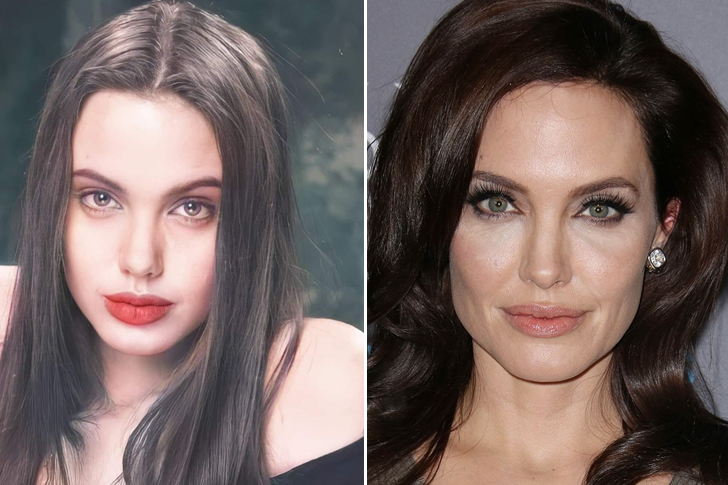 As the daughter of two Hollywood actors, Angelina Jolie grew up knowing almost everything about being famous.
Before following her parents' footsteps into the industry, the actress lived a pretty normal life in Los Angeles, California. Although she had the advantage of having well-known parents, the start of Jolie's career was plagued with rejections. The actress often failed to land roles because of her seemingly dark demeanor. She spent the first few years of her career primarily acting in her brother's film, which he made while pursuing a film degree. She also appeared in a few music videos before nabbing her breakthrough role in the HBO movie Gia. From that point on, Jolie's career has only progressed on an upward trajectory. Today, the actress is also known for activism and staunch support for human and children's rights all over the world. It's safe to say that Angelia Jolie is now a living legend.
Carrie Underwood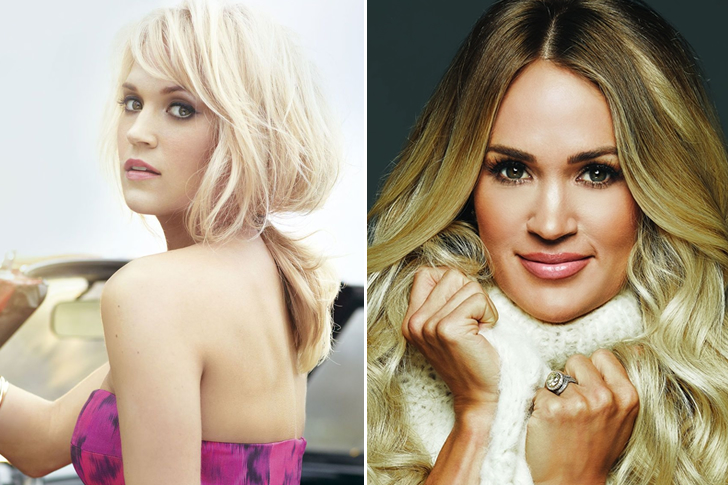 American Idol alumna Carrie Underwood is perhaps one of the show's most successful winners. Not only did she win the coveted American Idol title in 2005, but she also went on to have fourteen Grammys to her name.
Although the singer always had a strong passion for music, there was a time in her life when she tried to pursue a different path. After finishing her journalism degree as her class' magna cum laude, Underwood tried her hand in various jobs. She waited tables, worked in zoos, and even joined pageant competitions. Then from 2004-2005, Underwood focused her attention on becoming the fourth American Idol. She ultimately emerged as the show's winner and released her debut single and album in the same year. Her debut song quickly shot up to number one in the Billboard Hot 100, paving the way for a very successful career. Nowadays, Carrie Underwood is widely considered as one of the top players in the country music scene.
Adam Sandler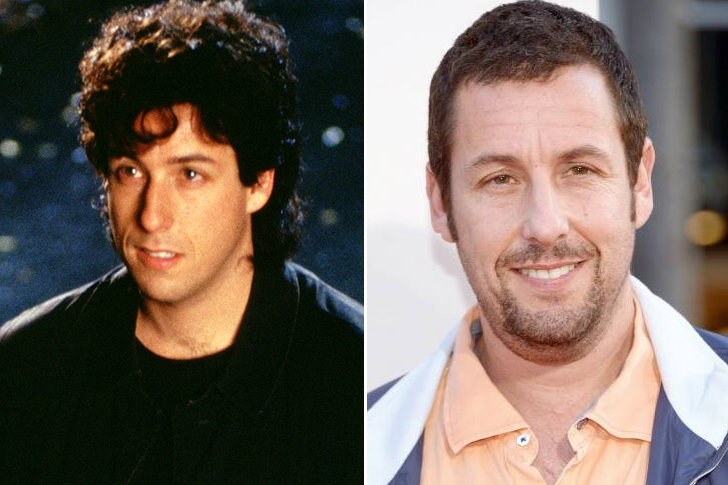 There is no doubt in anybody's mind that Adam Sandler is one of the funniest and most influential comedians in the industry.
The actor started his career in the late 1980s with a minor role in the hit sitcom The Cosby Show and the film Going Overboard. When he's not acting in front of the camera, Sandler often performed in stand-up comedy bars. He was later discovered by Dennis Miller, who later recommended him to the Saturday Night Live showrunners. From there, Sandler slowly made his way into the film industry from 1995 to 1997. He experienced his first commercial success when his movie The Waterboy hit theaters. Sandler starred and produced several comedy films throughout the years, making him one of the most successful comedians of all time. The actor-comedian is still active in the industry today and continues to make investments in comedy film projects.
Anthony Anderson
American actor and Hollywood funnyman Anthony Anderson is a staple figure in the comedy film genre. Throughout his 26-year career, he has starred in countless well-known titles, including Black-ish, Iron Chef America, and Transformers.
Anderson's knack for comedy was discovered very early on in his life. However, his first attempts to break into the genre were largely unsuccessful. Fortunately, his good friend Guy Torry encouraged him to push through and partnered with him for several stand-up skits. The duo later hit the jackpot when given acting credits in Eddie Murphy's 1999 film, Life. The actor then went on to star in a lot more comedy films. Today, Anderson also busies himself with production work, often producing some of today's most popular shows. He's also ventured into directorial work and even directed a short film later featured in In The House.
Celine Dion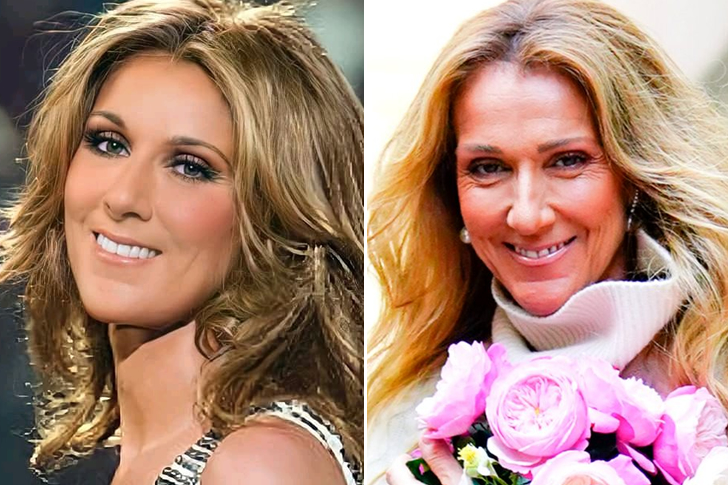 There is probably no living soul on this earth that doesn't know who Celine Dion is. The singer wasn't just the voice behind some of music's biggest hits, but she was also a Hollywood powerhouse.
According to the singer, she grew up in a poor but relatively happy household in Montreal, Quebec. Her family also supported her passion for music despite their financial situation. So when Dion was 12 years old, her mother and brother composed a song for the young singer, recorded it, and sent it to Rene Angelil. Impressed with the singer's natural singing prowess, he decided to mortgage his home and fund Dion's first record production. The song was an instant hit, and word of the singer's talent spread like wildfire throughout the world. Since then, Celine Dion went on to become one of the biggest global superstars. She's had a magnificent four-decade-long career so far, but it seems like she's not done smashing the charts just yet.
Bruce Willis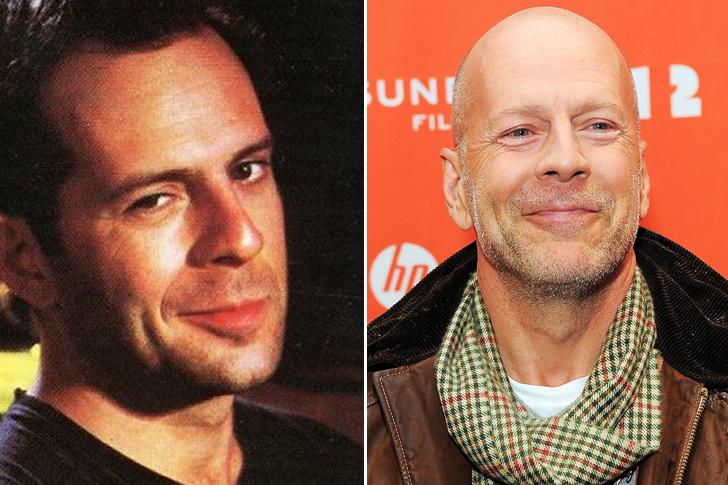 Bruce Willis is easily one of Hollywood's most recognizable faces. After starring in several commercially successful action films, Willis has finally solidified his status as a true Hollywood legend.
The actor was born in Germany to a German mother and an American father. Willis and his family uprooted their lives and moved back to the United States following his father's military services. In America, Willis became interested in acting. After finishing his high school education, he started taking acting lessons from Montclair State University. Looking to further his career, Willis ultimately moved to New York and improved his portfolio of acting credits. He finally broke into the mainstream industry in the 1990s, thanks to his film Die Hard. He has since won himself two Primetime Emmys and two People's Choice Awards. Although Willis is already sitting on a massive fortune, the actor continues to boost his Hollywood career.
Blake Lively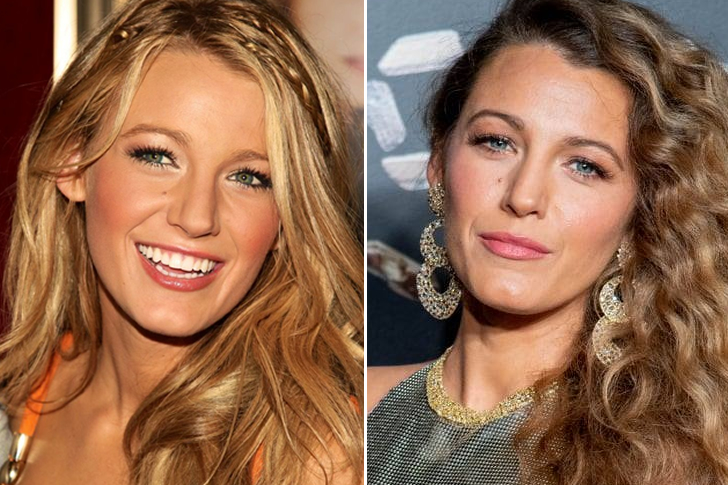 If you grew up watching the biggest and most popular TV shows in the late 2000s until the early 2010s, you would definitely know Blake Lively, aka Serena Vander Woodsen.
Two entertainment professionals in California raised the actress, so it's not surprising that Lively also trekked the elusive Hollywood path. The actress began her journey in 2005 after being cast in the film The Sisterhood of the Travelling Pants. The film also served as Lively's breakout role. Soon after the actress bid farewell to the SOTTP, she once again embarked on a massively successful project Gossip Girl. Lively was already an emerging star at this point, but her role as the New York socialite Serena Vander Woodsen blew her fame to a large degree. More success followed after Lively finished Gossip Girl, including the superhero movie The Green Lantern, where she met her husband, Ryan Reynolds. Apart from being an actress, Lively is also now a mom to her three kids.
Cameron Diaz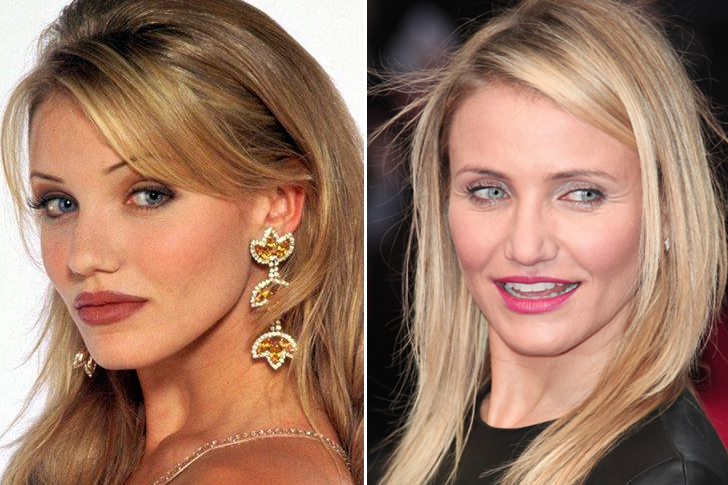 Let's be honest; we all miss seeing Cameron Diaz on our screens. After two decades of gracing Hollywood with her talent, the actress decided to finally bid the industry goodbye.
Diaz made her acting debut in 1994, starring in Jim Carrey's The Mask. Four years later, she took on the lead role in There's Something About Mary, helping the actress push her career even further. Then in 2000, Diaz became a certified pop culture icon when she played Natalie Cook in the hit film Charlie's Angels. Since then, Diaz's career only grew bigger and bigger. However, after years of building her acting portfolio and personal investments, Diaz decided to take a step back from the spotlight and retire from Hollywood. Since 2016, Diaz has been devoting her time to her husband and daughter. Although she's made it clear that her time in Hollywood has ended, fans are still hoping to see her again on screen soon.
Brad Pitt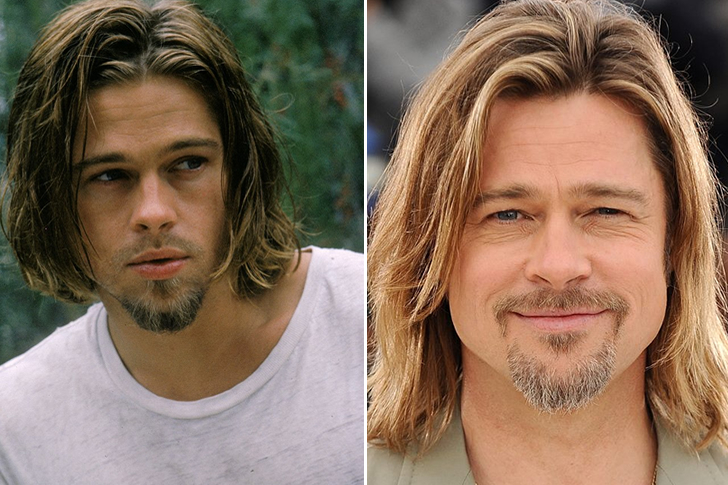 There are only a select few in Hollywood whose names will forever remain an important part of pop culture, and Brad Pitt is definitely one of them.
Like many Hollywood celebrities, the icon also started from the bottom and only had minor acting credits at the beginning of his career. Eventually, however, he managed to grab a part in the critically acclaimed film Thelma and Louise. The role lifted Pitt to a bigger stage, paving the way for him to star in the Oscar-winning movie River Runs Through It. In the years that followed, Pitt donned various roles, from a vampire to an 1800s character plagued with a mysterious age-reversing disease. Besides acting, he also embarked on different media-related businesses. He once co-owned the production company Plan B with former wife Jennifer Anniston but backed out from the business after their separation. Today, Pitt is a well-known actor, producer, and philanthropist.
Cindy Crawford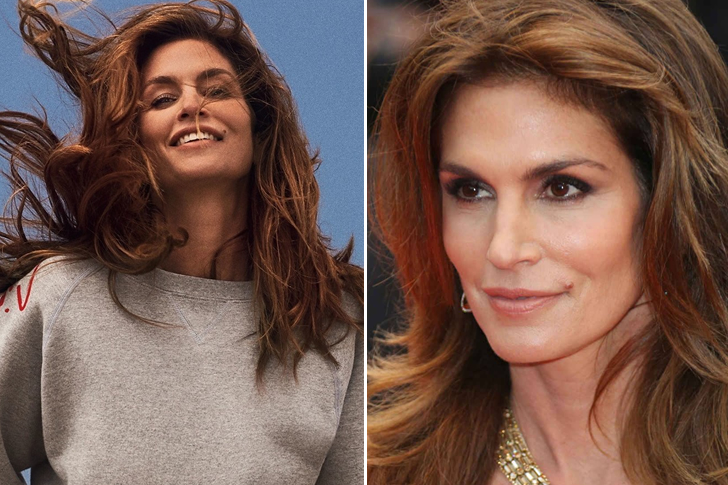 Cindy Crawford has been an icon of the modeling world. Known for her beauty mark above her upper lip, the celebrity graced countless magazines, runway shows, and photoshoots over the years. Her prominence in the industry during the 1980s and 1990s had many calling her a supermodel. Banking on her success, she then ventured into acting and business, making investments in cosmetic products, furniture, and restaurants. This made her also one of the first models to successfully capitalize on their modeling success.
Before all of this, Crawford was quite the aspirant in pursuing modeling in her teenage years. During her junior year, she had her first cover shoot, which convinced her to venture into the craft. While she excelled in her studies and even got a scholarship for her college studies, she subsequently ditched her academics to focus on modeling full-time. She eventually signed with the modeling agency Elite New York in 1986, which became the start of her professional career.
 Clint Eastwood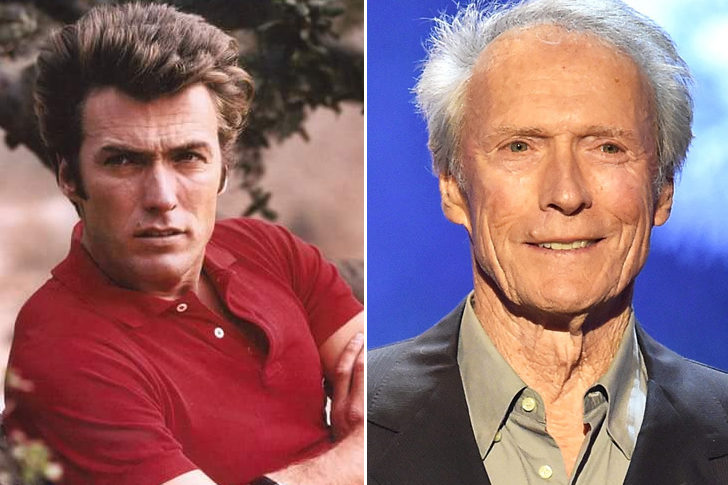 Clint Eastwood is one of the most successful actors and directors of all time. He first became famous for his role as the Man with No Name in the Dollars Trilogy. His other notable role was as Harry Callahan in the Dirty Harry series. Thanks to these roles, he became a symbol of masculinity and an enduring cultural icon. Aside from acting, Eastwood has directed award-winning films such as Mystic River, Invictus, Letters from Iwo Jima, and Gran Torino.
With all that said, Eastwood was not once the actor and director he is today. In his younger years, he worked in a variety of odd jobs, including lifeguard and golf caddy. While he initially wanted to get a college degree, his college goals were dashed as he was drafted into the United States Army during the Korean War. During this time, he ventured into acting. He did so in the 1950s and eventually became his career.
Courteney Cox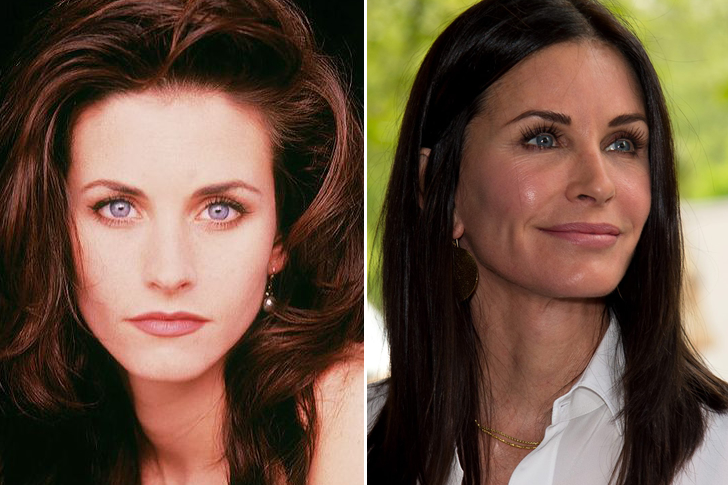 Courteney Cox is one of the most recognizable actresses today. Many know her for her role as Monica Geller in the iconic sitcom Friends. Thanks to her time in the show, she has become a recognizable face in Hollywood. In addition, she became rich beyond measure thanks to her role. Aside from Friends, she is known for her role as Gale Weathers in the horror film series Scream, Jules Cobb in Cougar Town, and Lucy Spiller in Dirt.
Before she became the famous star today, Cox was focusing on her studies for her architecture degree at Mount Vernon College. Instead of finishing her course, she opted to venture into modeling and acting. She made her debut in 1984 with her appearance in Bruce Springsteen's music video for Dancing in the Dark. Her most notable role during this time was as Lauren Miller in Family Ties. It took her almost a decade before she struck gold with her role in Friends.
Cristiano Ronaldo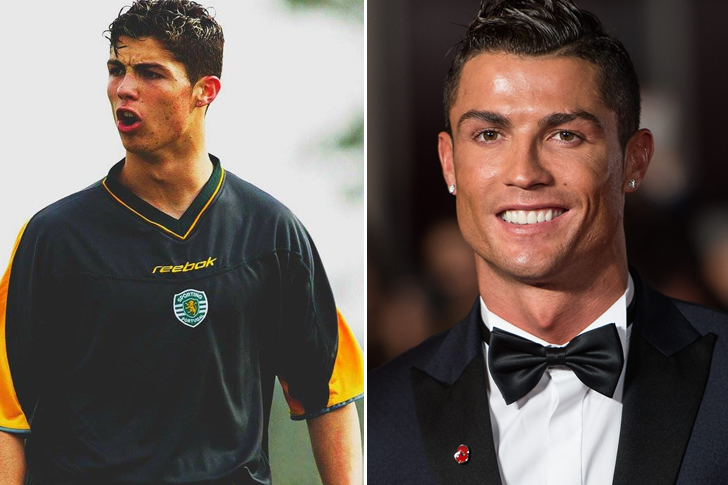 Cristiano Ronaldo has been one of Portugal's greatest exports in football. He has played for some of football's most iconic and successful clubs such as Manchester United, Real Madrid, and Juventus. Throughout his club career, Ronaldo had aided many of these teams to win coveted championships, including Premier League titles and UEFA Champions League titles, and is given due credit for the clubs' continued dominance in the sport. Aside from football clubs, Ronaldo also plays for his country's national team since 2003, becoming its most prolific player ever. Thanks to these, he has emerged as one of football's juggernauts.
However, this was not the case in the past. Like many football legends, he came from a poor family. With his father as the financier, Ronaldo went on to play in various clubs throughout Portugal. Eventually, he landed in Sporting CP, quickly becoming a promising player there. From there, he was discovered by the higher-ups at Manchester United and the rest is history.
Daniel Craig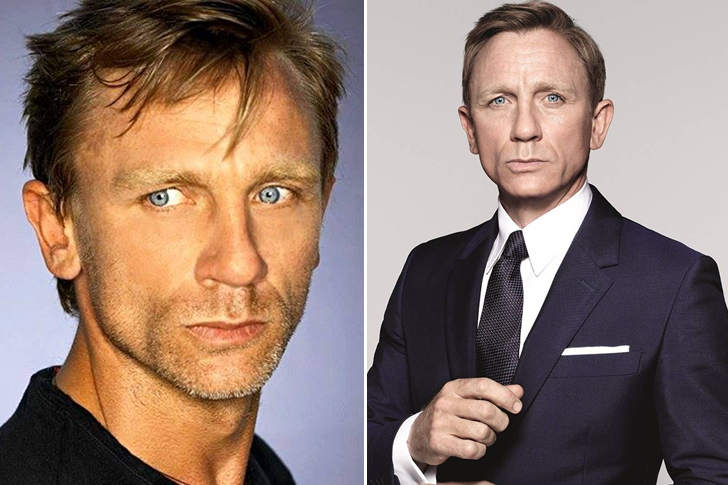 Daniel Craig has pretty much embodied masculinity in recent years. After all, he is the latest actor to have played James Bond. He started to play the role back in 2006 with Casino Royale. Recently, he played the character again for the upcoming film No Time to Die. Aside from 007, Craig has been known for his performances in Knives Out, Munich, and Cowboys & Aliens.
While he has seen success today, that was not the case in the past. He only started to rise to stardom back in 1996. He gained further exposure in the 2000s with his appearance in Lara Croft: Tomb Raider. When he was chosen to play James Bond back in 2005, the decision divided many. Some did not consider Craig to be fit for the role. Of course, such concerns were put to rest, as Craig is given credit for revitalizing the James Bond brand and becoming the most successful actor to portray the British secret agent.
David Beckham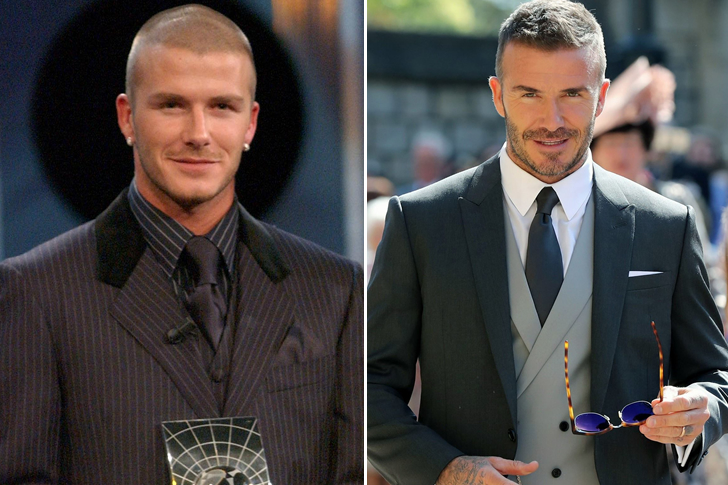 While he has since retired from the sport, David Beckham is still regarded as a football icon. He is perhaps well-known for his time with Manchester United, leading the time with six Premier League titles and a UEFA Champions League title. In addition, he has been one of the most successful football players to have ever played for the English national team. These made him one of the most successful football players of all time, even becoming the highest-paid athlete at one point. Today, he has devoted his time and investment to managing football teams in Britain and America.
Before that, though, Beckham was an aspiring football player. His parents have already been supporting him as fanatical fans of Manchester United. He indeed inherited his parents' love of football and subsequently attended football schools to hone his skills. He eventually signed on to his parents' favorite team in 1991 as a young player and the rest is history.
Demi Moore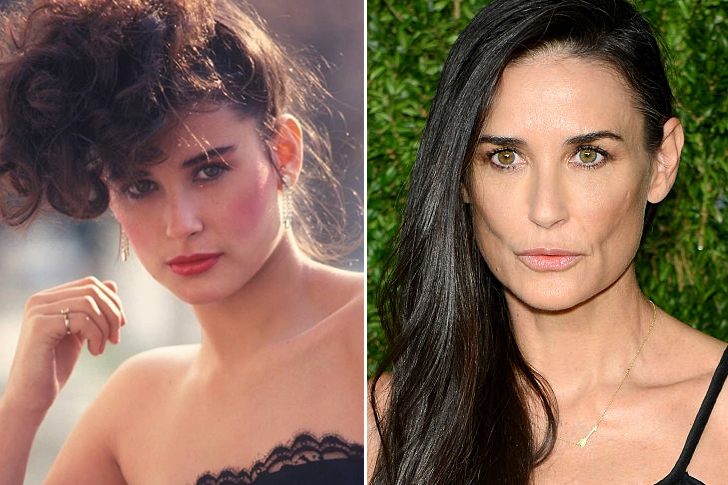 Demi Moore is an actress widely regarded as a sex symbol thanks to her good looks and media image. She became a dominant force during the 1990s, with her performances in The Scarlet Letter, G.I. Jane, and Striptease made her one of the highest-paid actresses at the time. While she experienced a slump in the past, she found success in later years. Outside of acting, Moore has dedicated much of her time to activism, often making investments in various initiatives.
Before she became the beauty that she is recognized today, she was once a prominent teen idol. Along with her peers Rob Lowe, Emilio Estevez, and Judd Nelson, among others, they became known as the Brat Pack. This denoted their numerous on-screen appearances together in numerous coming-of-age films at the time. Among them include About Last Night…, The Breakfast Club, and St. Elmo's Fire. Eventually, Moore moved on to more serious roles by the 1990s.
Denzel Washington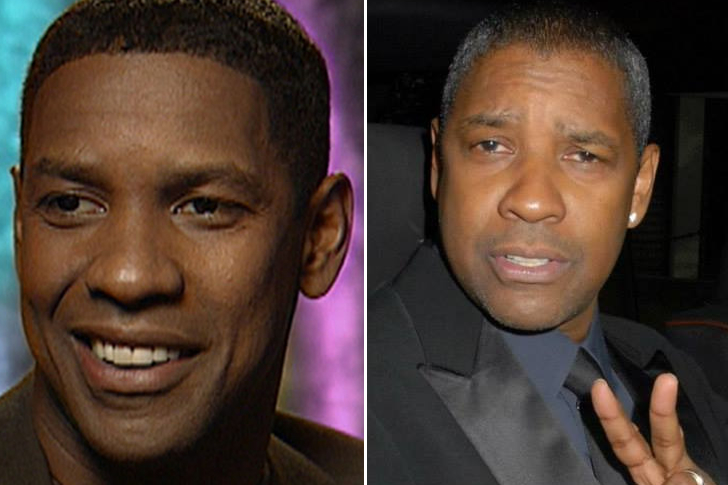 Denzel Washington is an award-winning actor and one of the most successful of his generation.  His most well-known film and TV roles as part of his acting credits include St. Elsewhere, Glory, Malcolm X, and Remember the Titans. Over the years, he has won numerous accolades, including a Tony, three Golden Globes, and two Oscars. Thanks to his career royalties and salaries, Washington has amassed a massive wealth of around $280 million, making him one of Hollywood's richest celebrities.
Long before his rise to fame, Washington was quite indecisive about acting during his college years. At the time, he was conflicted about continuing his studies or taking a semester off to focus on acting. In addition to acting, Washington was quite successful as a basketball player during this time. Eventually, at the suggestion of a colleague, Washington pursued acting and devoted his time there since.
Drew Barrymore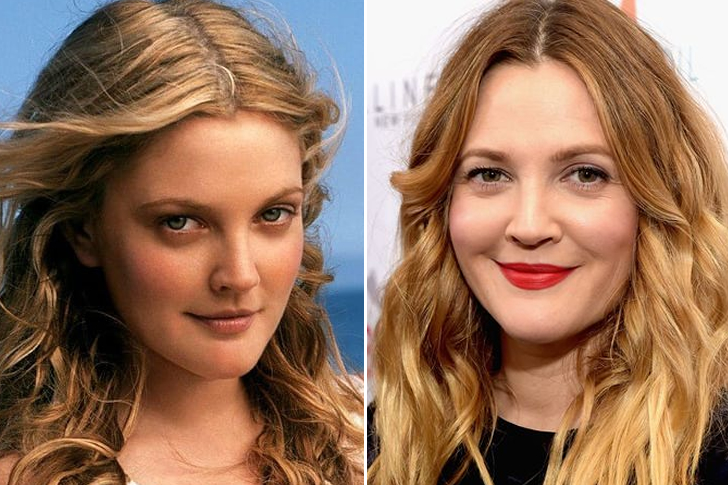 Drew Barrymore is one of Hollywood's long-time actresses. She began her career very early on, with her role in E.T. the Extra-Terrestrial taking credit as one of her most notable roles to date. She then became successful during the 1990s, having many appearances in films at the time. She has since been recognized for her craft. Outside of appearing on camera, she has made an investment and started her production company, Flower Films. She has also launched her line of cosmetics, clothing, and wines.
Before her success, however, Barrymore faced challenges as a child star. Born into a family of actors, it was pretty much expected that she would also venture into performing arts. She did so when she was just eleven months old. Despite her early successes, she endured trouble in her personal life. Eventually, she began living on her own at the age of 15, finding success in her own right.
Eddie Murphy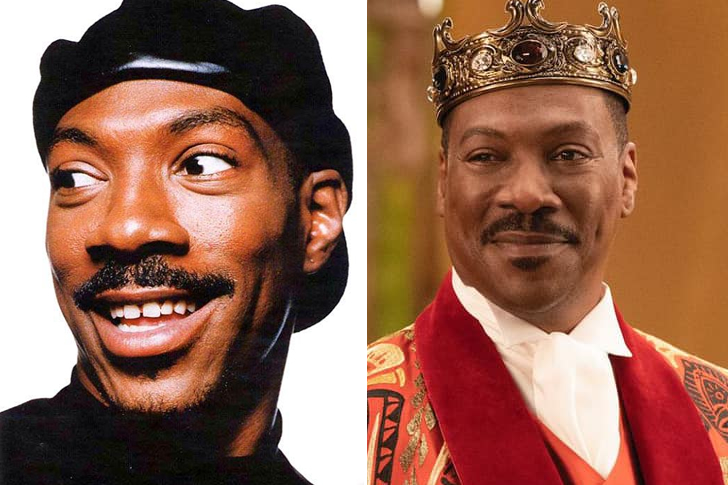 Eddie Murphy has been a comedy icon for years. He became famous for his performance in Saturday Night Life and is given credit for revitalizing the show and giving life to memorable characters. In addition, he became well known for his eccentric roles in films such as Coming to America, Beverly Hills Cop, and the Shrek series. Thanks to these, he became widely successful. He has also received numerous accolades due to his talent in inducing laughter, including an Emmy.
Before that, however, Murphy struggled during his younger years. The comedian and his brother Charlie had to become quite resilient, especially during the year they spent in foster care. His time there became an inspiration for his funny acts. He ventured into comedy at the age of 15 after being inspired by an album by another legend in the field, Richard Pryor.
Ellen DeGeneres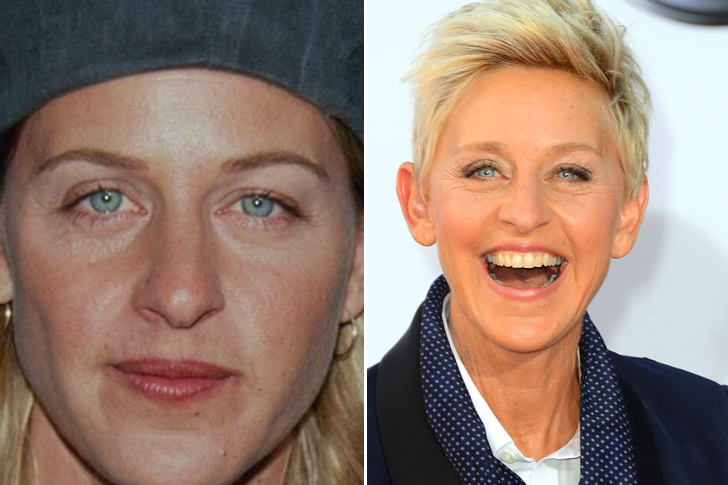 Ellen DeGeneres is quite a popular figure in Hollywood. Many know her for her eponymous talk show, which she began back in 2003. Her talent has certainly helped make the television program one of the most successful of its kind. Aside from that, she is regarded as an icon in the LGBTQ community. As a lesbian, she has advocated for the group's rights over the years. Outside of acting, she has investments in film and TV production, a record label, and a lifestyle brand.
Before this, DeGeneres did a lot of odd jobs to make ends meet. Some of the employments she had were doing clerical work, bartending, waitressing, and house painting. Her early experiences became influential to her stand-up comedy journey. Eventually, she ventured into acting. She struck gold with her very own sitcom back in 1994, which launched her comedy career.
Elton John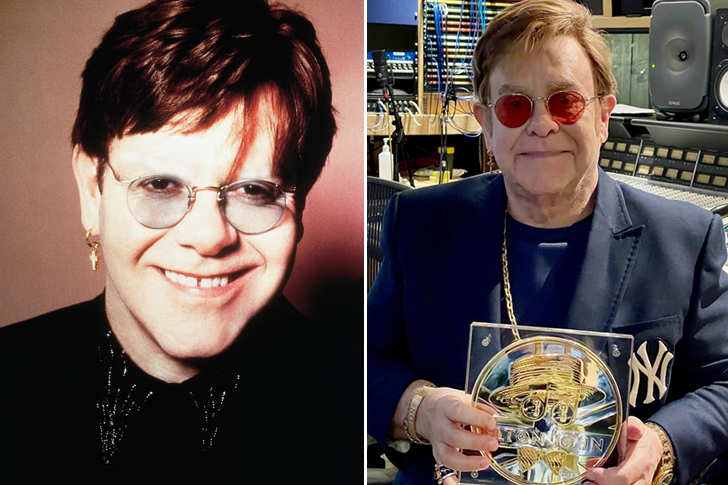 Elton John is perhaps one of the most famous and successful singers of all time. Some of his most popular songs are Candle in the Wind, Can You Feel the Love Tonight, and Your Song. Throughout his entire career, his songs have sold a grand total of more than 300 million records. In addition, he has won many awards for his tracks, including an Oscar, a Golden Globe, and a Tony. Due to his contributions to the craft, he was knighted in 1998.
Before all of this, John was just a humble pianist at a pub in England. He got the job at age 15, thanks to his mother and stepfather. There, he honed his musical talent. He subsequently formed the band Bluesology with his friends. The group lasted until 1967. Thereafter, he met Bernie Taupin, who became his most trusted collaborator in many of his songs over the years.
Floyd Mayweather Jr.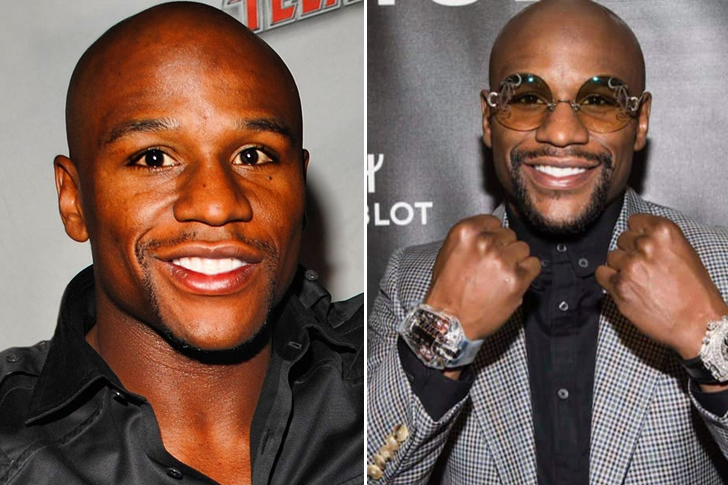 Floyd Mayweather Jr. is widely regarded as a boxing icon. Considered to be one of the most successful boxers of all time, he is recognized for having one of the longest winning streaks in the sport. He eventually retired with 50 wins and zero losses. He is noted for his excellent defense and extreme accuracy with his punches. Thanks to his successes, he has amassed a net worth of $450 million, making him one of the richest athletes in the world. Today, he has devoted himself to professional boxing promotion. He has also made investments in future world-champion boxers.
Before his victories, however, Mayweather struggled to make ends meet during his younger years. Interestingly, he came from a family of boxers, with his father being a former welterweight contender. To help his family, he spent his time and energy on boxing. This eventually led to him dropping out of high school to focus on the sport full-time.
George Clooney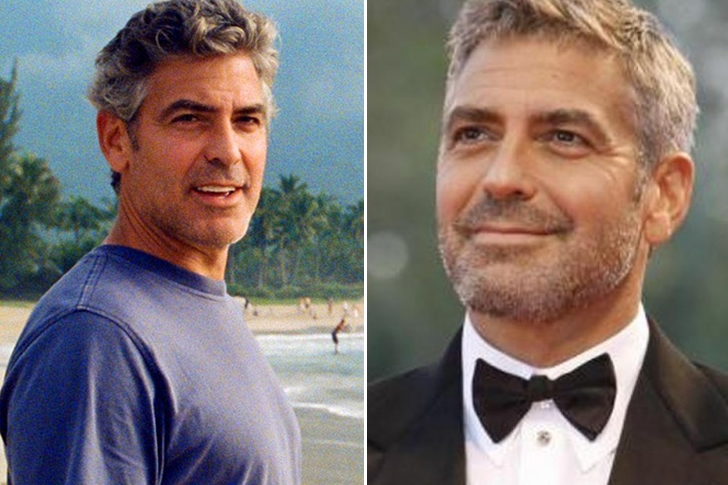 George Clooney is one of the most handsome and recognized actors in Hollywood. He is famous for his roles in ER, Argo, Syriana, and Ocean's Eleven. Aside from acting, he is also known for his extensive philanthropic and humanitarian work. Over the years, he has made investments in various initiatives around the world and has collaborated with various non-governmental organizations. In particular, he has taken a keen focus on the conflict in Darfur for over a decade.
Before he became a charismatic figure in the industry, he worked odd jobs. He was also once an aspiring baseball player but eventually stopped doing the sport. He subsequently found his way into show business in 1978, with his first acting credit as an extra in Centennial. However, it took him sixteen years before he got his big break when he played the role of Doug Ross in ER.
Gordon Ramsay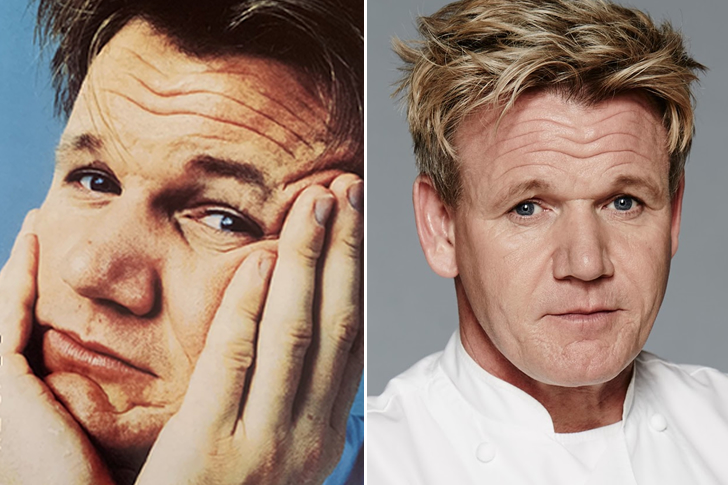 One of the world's most famous chefs is Gordon Ramsay, who is also a television icon. He has worked under the kitchen legends Joël Robuchon, Marco Pierre White, and Guy Savoy, with the latter being his mentor. Ramsay has a vast restaurant empire, with seven Michelin stars to his name. His most prized, however, is his flagship Restaurant Gordon Ramsay in London. His other dining establishments can be found around the world. He remains ambitious and has made more investments in expanding his businesses.
Long before that, however, Ramsay was not on his way to becoming a chef. In fact, he was actually an aspiring football player in his younger years. Despite being quite adept at the sport, his years were marked by constant injuries. This meant that he eventually ditched the field, with him remarking that he was "doomed when it came to football." This led him to focus his efforts on cooking.
Halle Berry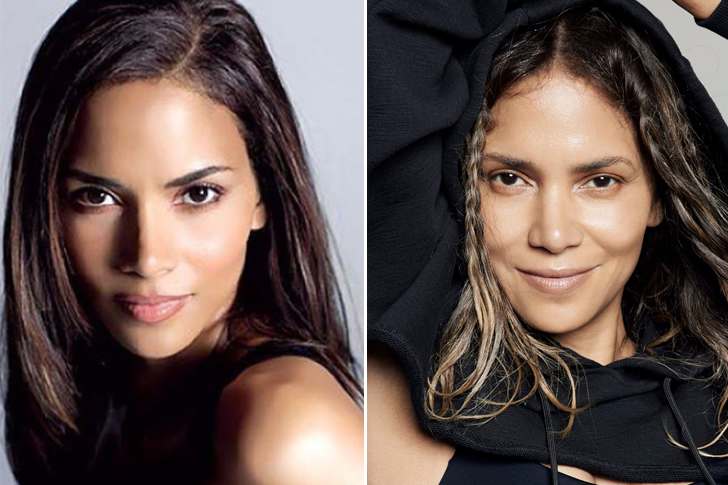 Halle Berry is an American actress who began her career as a model. She entered numerous beauty contests, and she once finished as the first runner-up in the Miss USA pageant. After a successful stint in the industry, she ventured into acting. Some of her first film appearances were in Boomerang and The Flintstones. Due to her outstanding performance and increasing popularity, she then landed roles in Bulworth, Introducing Dorothy Dandridge, and many more films back in the 1990s. Her acting credits also include her notable role in the X-Men film series.
Berry was one of the highest-paid actresses in Hollywood in the 2000s. Fast forward to today, she has become a recognizable artist in Hollywood. Moreover, she has managed to win numerous awards and accolades, including an Academy Award and a Primetime Emmy.
Heidi Klum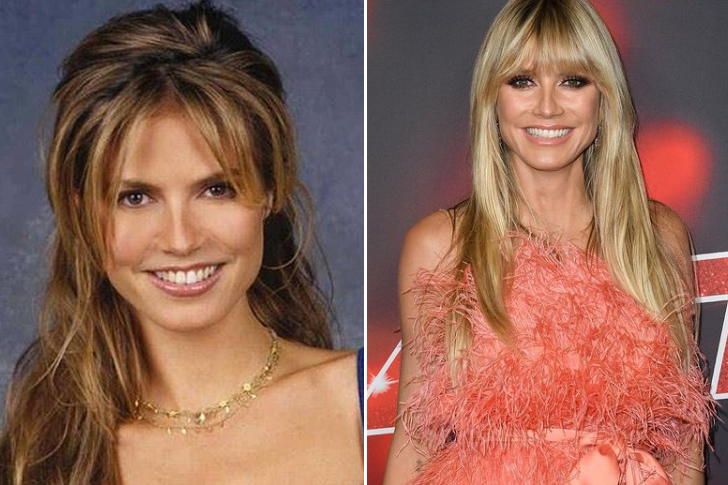 There's absolutely no question that Heidi Klum is one of the most successful figures in the history of the modeling industry. She has appeared on many magazine covers, such as the one on the 1998 Sports Illustrated Swimsuit Issue. She also became the first German model to become a Victoria's Secret Angel. Her success during the 1990s until the present is undeniable.
Klum slowly left the runway and ventured into the entertainment world. The television host holds numerous credits in small-screen projects. She has also received multiple nominations for a Primetime Emmy Award, most of them for her work in the competition program Project Runway. To this day, the judge-designer continues to appear on shows and juggles her time as a television personality together with being a producer and a businesswoman. She also occasionally appears in films and series with minor roles.
Hugh Jackman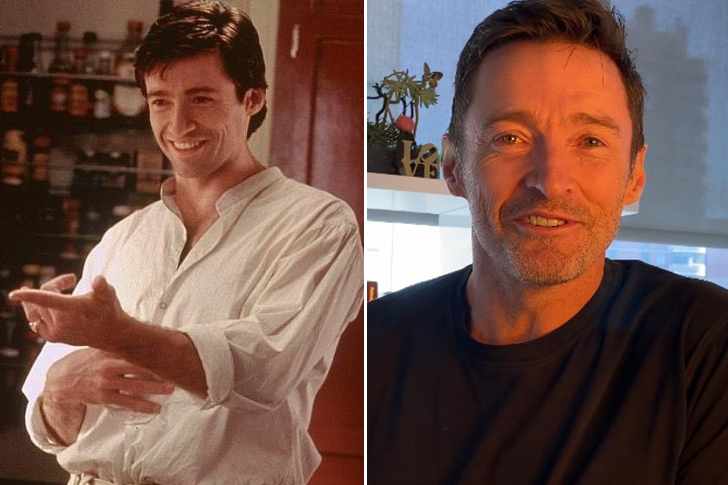 Hugh Jackman is undoubtedly one of the most popular actors in the entertainment industry today. Born of Australian descent, Jackman first started his career as a performer by taking on theatrical roles. He eventually caught the attention of prominent talent scouts. He landed several film castings, including one for the character "Logan/Wolverine" in the X-Men film franchise.
Fast forward to today, Jackman has become one of Hollywood's highly established stars. Some of his movie credits include Kate & Leopold, Van Helsing, The Prestige, The Fountain, Les Miserables, and many more. The singer-producer's profile is also filled with major parts in Hollywood blockbusters. He also holds several awards and accolades as an actor. Some of his distinctions include two Tony Awards and one Golden Globe Award, and a nomination for an Academy Award for Best Actor.
Jack Nicholson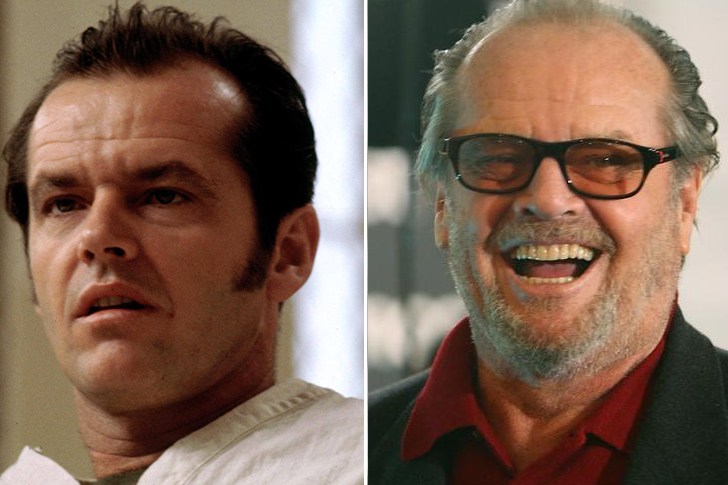 Jack Nicholson is a well-known American actor who's been able to play a wide range of starring and supporting roles. Nicholson began his career as an actor back in the 60s, and he was able to appear in Hollywood classics such as The Shining, Chinatown, Few Good Men, As Good As It Gets, and many more. Without a doubt, Nicholson has been able to cultivate an incredibly illustrious career in the entertainment industry.
Today, Nicholson still makes appearances in modern films and continues to accumulate multiple acting credits. Besides being one of the most celebrated actors in Hollywood, Nicholson is also one of the most decorated. As an actor, he's received twelve nominations for an Academy Award, making him the most nominated actor in the Academy's history, winning three out of the twelve. He also won six Golden Globe Awards and is one of the youngest actors to have received the American Film Institute's Life Achievement Award.
Jada Pinkett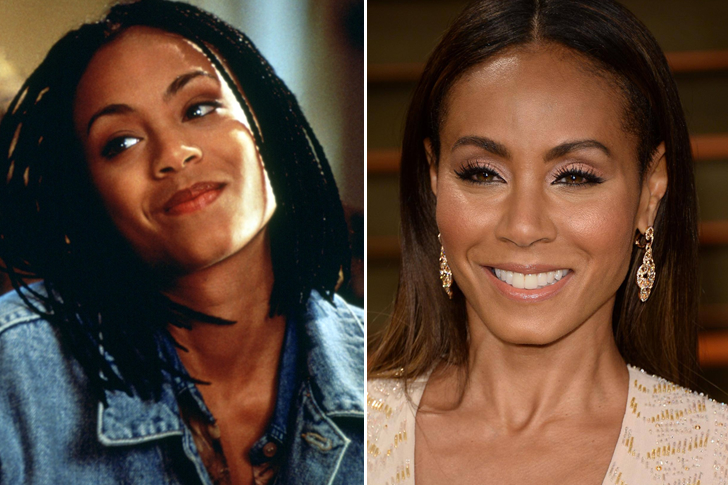 Jada Pinkett Smith is unquestionably one of the most recognizable actresses in Hollywood today. She began her career as an actress back in 1990 when she appeared in an episode on True Colors. Pinkett Smith also appeared as a guest on well-known shows such as Doogie Howser, M.D., and the 1991 original 21 Jump Street. Eventually, Jada received more prominent roles in various television shows and films, allowing her to gain popularity as an actress.
Since the early days of her acting career, Jada has gone on to put together quite a successful career as an actress. She was able to land roles in several television shows and blockbuster films such as The Matrix film franchise, Gotham, Ali, Bad Moms, Collateral, and many more. Besides an acting career filled with film and television credits, Jada also received numerous awards and recognition as an actress. Today, she continues to appear in various television shows and films, and she's known as the wife of the famous actor, Will Smith.
James Cameron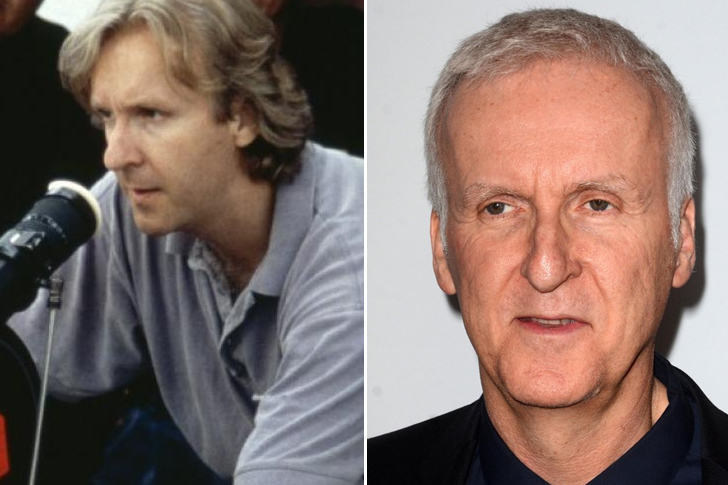 You could say that James Cameron is one of the most decorated film directors of all time. His directing career began back in 1978 when he wrote and produced his first short film, Xenogenesis. After Xenogenesis, Cameron continued to work in the entertainment industry as a special effects director for the Piranha film series. He then got his major break after 1984 when he came up and wrote the script for the first Terminator film.
Fast forward today, Cameron holds directorial credits in numerous Hollywood blockbuster films. Some of his most notable work as a director includes The Terminator, Titanic, Aliens, Avatar, and many more. Cameron also managed to bring home numerous awards as a director, including several Academy Awards for Best Picture, Best Director, and Best Film Editing. Currently, he's working on the sequel for Avatar, and we expect him to continue his dominance as one of the best-regarded directors in the industry.
Janet Jackson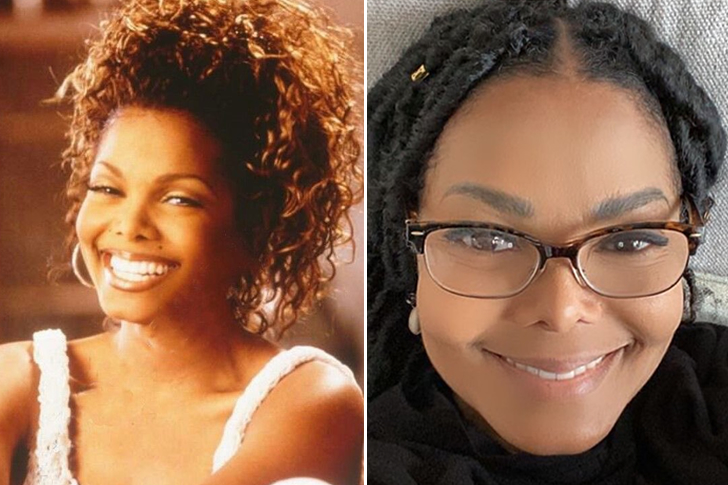 You could say that Janet Jackson is one of the most prolific entertainers in the history of the entertainment industry. She's the youngest member of the famous Jackson family, and she began her career in the hit television series, The Jacksons. She's also been involved with other television productions, including  Fame, Good Times, and Diff'rent Strokes. Janet later carved a path as a solo artist and became one of the most successful singer-songwriters in history.
Janet is best known for her exceptional music and elaborate live performances. She's been able to release several studio albums, and interestingly, she's also one of the world's best-selling artists, having sold over 100 million records. One cannot deny Janet's immense degree of success as an entertainer, and she is still continuing her run as an A-list celebrity to this day. She currently continues to release studio albums, and she's working on her residency.
Jay Leno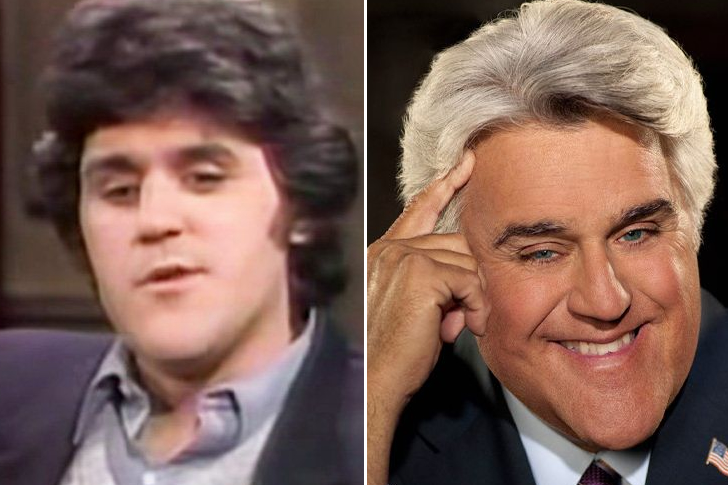 One cannot deny that Jay Leno was one of the most recognizable personalities on television for several decades. Leno first started his career as a stand-up comedian, eventually landing the hosting gig for NBC's The Tonight Show. He hosted the Tonight Show from 1992 to 2009, and in September 2009, Leno started a new primetime talk show called Jay Leno Show. However, the show only aired for a few months because of a dispute with NBC.
Today, Jay Leno is already years removed from his responsibilities as a primetime talk show host. He now focuses his attention and efforts toward hosting Jay Leno's Garage, an automotive-focused show that features various celebrities and their prized cars. He also regularly writes a column for Popular Mechanics, where he showcases his car collection. Besides Popular Mechanics and Jay Leno's Garage, Leno also gets credit for being an occasional writer for The Sunday Times.
Jennifer Aniston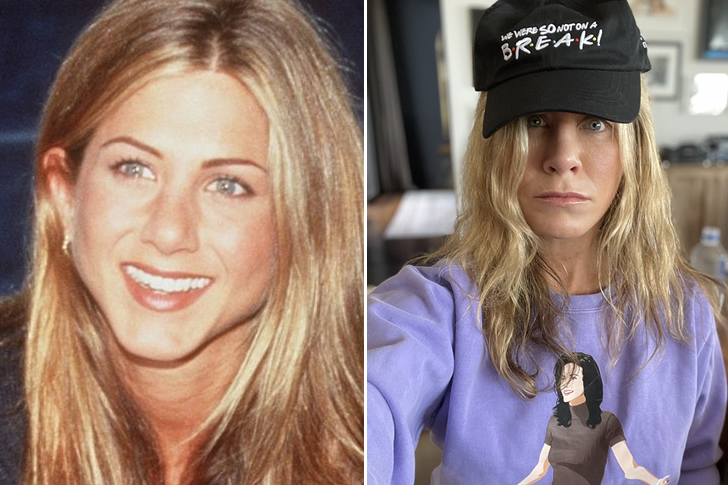 Jennifer Aniston is a well-known American actress who began her acting career at an early age. She first appeared in the 1988 film Mac and Me and the 1993 horror-comedy Leprechaun. Since then, Aniston's career as an actress progressed into the 90s when she landed a role in the iconic television sitcom, Friends. She achieved international stardom for her acting credit in Friends while also appearing in various films. Indeed, she's been involved with a slew of films in the early 2000s.
Fast forward today, Aniston has been able to put together an incredibly illustrious career as an actress. She's appeared in numerous films in the 2000s and the 2010s. Aniston also managed to bring in several awards and recognition as an actress. Besides awards, she also managed to become one of the highest-paid actresses in Hollywood. Today, Aniston continues to appear in various films, and she's recently made a return to television.
Jim Carrey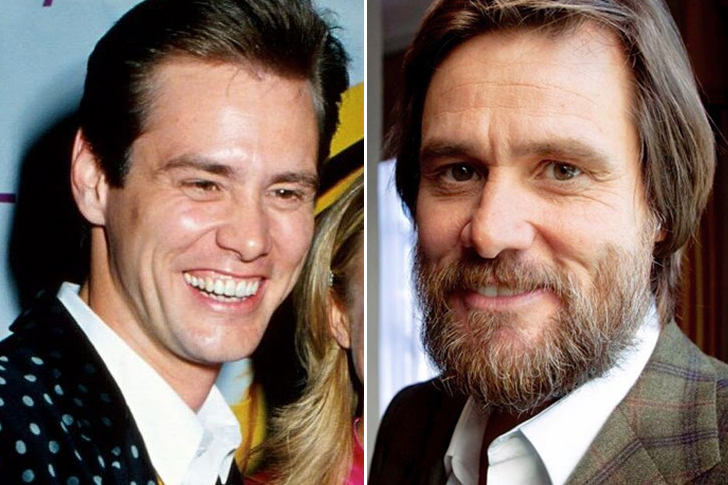 Jim Carrey is unquestionably one of the most recognizable actors in Hollywood. He began his career as an impressionist in Toronto back in the 70s and early 80s, and in 1983, Carrey decided to move to Hollywood. After moving to Hollywood, Carrey was able to continue his career as a stand-up comic, and Jim was able to land small roles in various television productions during the time.
It wasn't until 1994 that he gained mainstream popularity and was able to appear in blockbuster films such as Ace Venture: Pet Detective, Dumb and Dumber, The Mask, and many more. Other notable film credits include starring roles in Bruce Almighty, Yes Man, Fun With Dick and Jane, and more. In addition to his many films, he's also managed to become one of the most decorated actors in Hollywood today. As of writing, the famed actor continues to appear in various films and television shows to this day.
John Travolta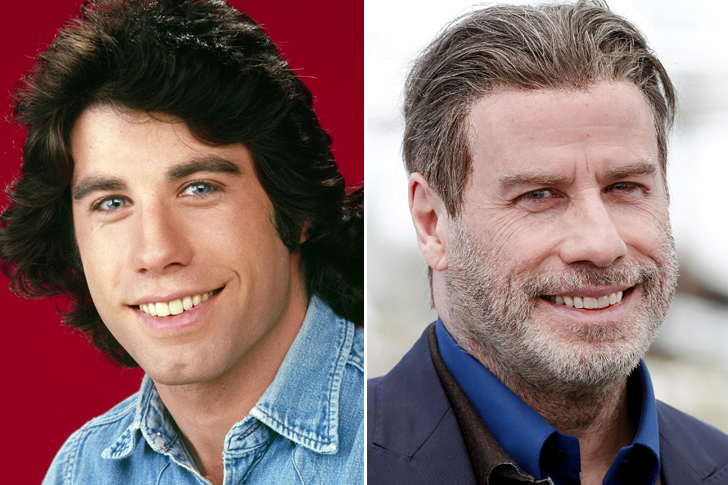 John Travolta is a famous and successful actor who rose to fame during the 70s. He appeared in the iconic television sitcom, Welcome Back, Kotter, from 1975 to 1979. After his initial television success, Travolta ventured into the film industry and was able to land roles in films such as Carrie, Grease, Urban Cowboy, and Saturday Night Fever. Travolta's career declined in the 80s but he was able to make a comeback in the 90s with roles in films such as Pulp Fiction, Get Shorty, Broken Arrow, and Phenomenon.
Travolta's success as an actor continued well into the 2000s, and he holds acting credits in films like Hairspray and Bolt. Since 2010, the famed actor has starred in thrillers and action films. However, expect him to lay low from his responsibilities as an actor for some time because he announced he'll be taking time off to be with his children, who have recently experienced the passing of their mother.
Johnny Depp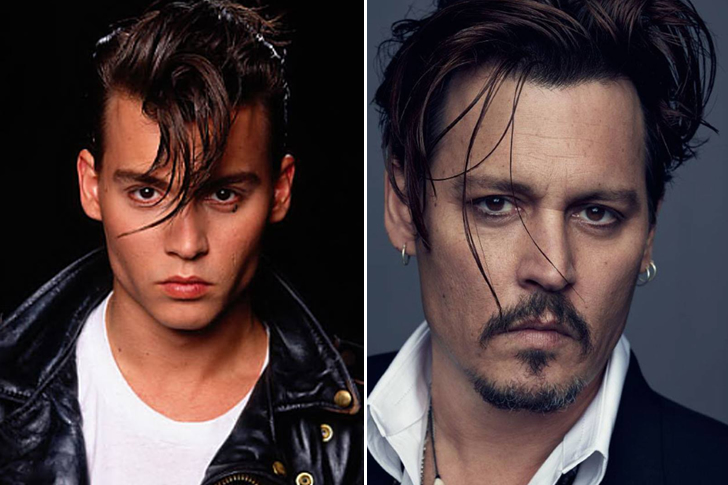 You could say that Johnny Depp is one of the most established actors in the history of the entertainment industry. He started his film career in the 1984 horror film, A Nightmare on Elm Street. Depp then followed his outstanding performance by starring in the hit television series, 21 Jump Street. In the 90s, Depp continued to make his mark as an actor, appearing in films such as Edward Scissorhands, Ed Wood, Sleepy Hollow, and Donnie Brasco.
By the 2000s, Depp managed to become one of the most commercially successful actors through his on-screen credit as "Jack Sparrow" in the Pirates of the Caribbean film franchise. Depp also received several awards and accolades, including three nominations for an Academy Award, a Golden Globe Award, and many more. Though he faced numerous career setbacks recently, we're confident that the famed actor will be able to make a comeback in no time.
Julia Roberts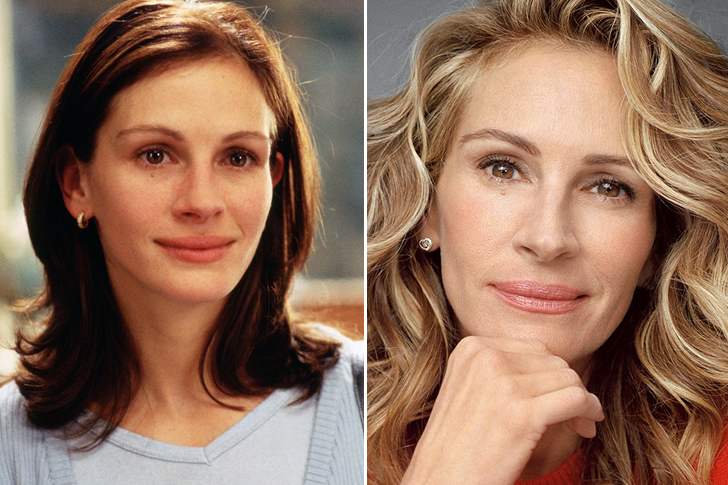 Julia Roberts is unquestionably one of the most recognizable Hollywood actresses in history. She began her career by appearing in the 1988 film Satisfaction alongside Justine Bateman and Liam Neeson. Roberts then used her outstanding performance in Satisfaction to score film roles in the 90s and 2000s. She holds acting credits in several blockbusters, including Notting Hill, Runaway Bride, Pretty Woman, Sleeping with the Enemy, Erin Brockovich, and more.
Fast forward to today, Julia Roberts continues to make her mark in the film industry. She's still considered an A-list celebrity, and she's still considered as one of the most sought-after actresses in Hollywood. Roberts has been able to put together an illustrious acting career spanning four decades, and she's been able to receive several awards and recognitions as an actress. In addition to her countless achievements in film, Roberts is also one of the wealthiest actresses with a net worth of over $250 million.
Kate Moss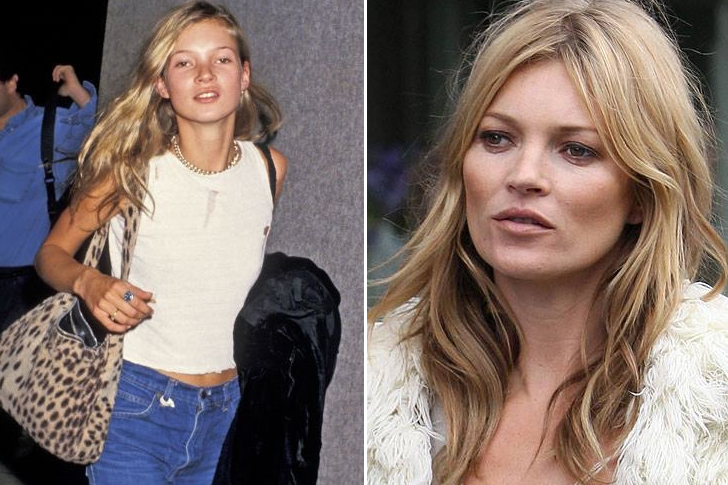 One cannot deny that Kate Moss is one of the most successful supermodels of all time. She rose to prominence back in the mid-90s as part of the heroin chic fashion trend. Moss then landed endorsements with prominent brands such as Calvin Klein, which allowed her to achieve the status of a fashion icon. Moss is best known for her waifish figure and her influence in size zero fashion as a model.
Since her early days, Moss has been able to cultivate an incredibly successful modeling career. She's received countless awards, most particularly for her contribution to fashion in over two decades. Today, the iconic model maintains an exceptional degree of influence in the fashion industry. Moss is currently a contributing fashion editor for British Vogue, and she oversees numerous ventures outside the fashion industry as well as various philanthropic causes.
Keanu Reeves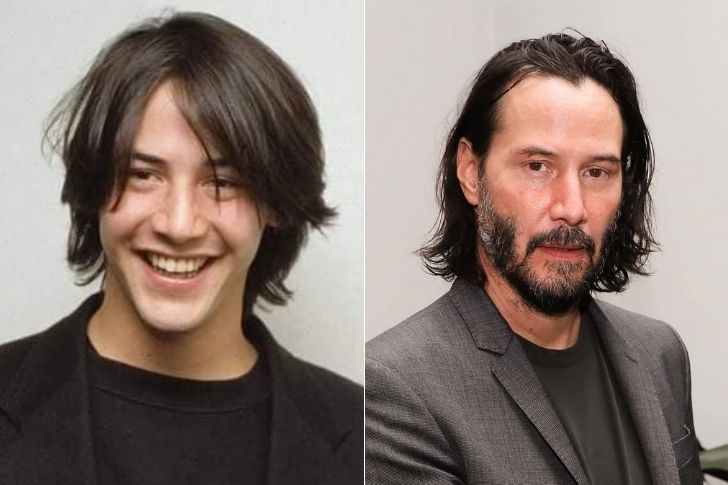 There's certainly no question that Keanu Reeves is one of the most successful actors in Hollywood today. He first started his acting career in various theatrical productions and television films. Keanu then managed to begin his film career by appearing in the 1986 film Youngblood. Reeves then had his breakthrough role in the 1989 movie Ted's Excellent Adventure, and his outstanding performance allowed him to land starring roles in Point Break and Speed.
After playing the on-screen credit of "Neo" in The Matrix film franchise, Reeves became an international sensation. Keanu then managed to continue his success well into the 2000s, as he appeared in films like The Lake House, The Day The Earth Stood Still, and Constantine. Today, Keanu continues to make his mark as one of the premiere actors in Hollywood. He's currently best known for his starring role in the John Wick film series, which started in 2014.
Kelly Ripa
Dancer and actress Kelly Ripa, along with her husband, Mark Consuelos, are empty nesters now. This does not mean that they are lonely, as they probably have accumulated a significant investment portfolio over the years. She has had an incredible career, and we should really acknowledge that. The actress first got to become a TV personality in 1990 in All My Children, where she met her future husband.
Now that Ripa and her husband are alone again for the first time, she has more than enough time to write a book. In fact, she just announced the release of a book she authored. Dey Street Book will carry the book, which will house her personal essays. In addition, Ripa is expected to talk about her marriage to Consuelos and raising her three kids while also navigating her career. Fans are already looking forward to it.
Kevin Costner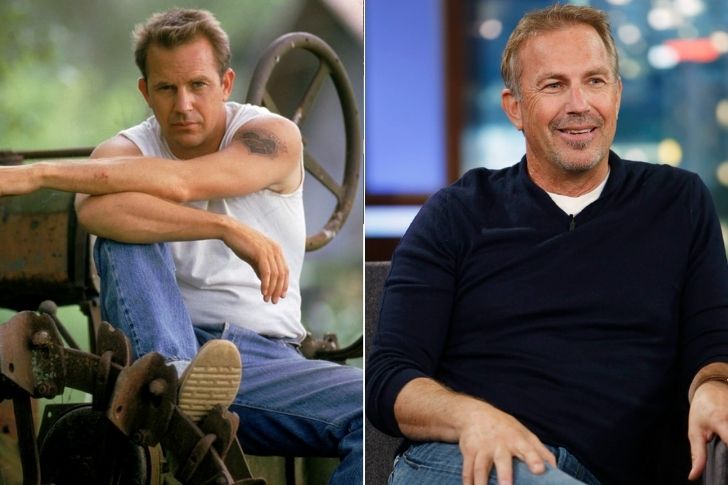 Those who followed Kevin Costner's career would see how he has progressed. He is definitely a better actor than he was with The Untouchables. Nonetheless, that role help propel him to success, so we give due credit to that film. What many consider as Costner's early claim to fame is playing the role of Frank Farmer in The Bodyguard. From there, it was just uphill. He also starred in the most expensive film made so far in the 1990s, Waterworld.
Even though Costner is now 66 years old, he still looks as sharp as ever. This was proven when the heartthrob attended the LA premiere of The Art of Racing in the Rain at the El Capitan in 2019. A photo snapped of him there showed he still was cool, wearing that sunglasses. That year he was also inducted to the Hall of Great Western Performers, which he fully deserved.
Lebron James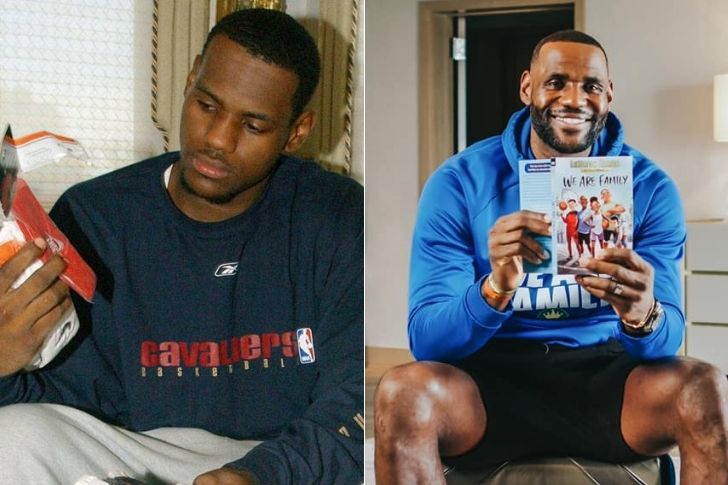 Appropriately dubbed King James, Lebron James had been the constant subject of debates whether he or Michael Jordan is the greatest of all time. The basketball player holds the record of winning NBA championships. During his 18-season career, he achieved two Olympic gold medals, four NBA championships, named All-Star 17 times and many more. Off the court, he has also accumulated more wealth due to his contract deals with several famous brands.
James has displayed good money management skills and is one of the richest athletes today. He is also a very philanthropic person and has founded the Lebron James Family foundation in 2018. The organization advocates for education, something that he firmly believes in. Just recently, he also threw a lavish party for the love of his life, Savannah James, who turned 35. It looks like the wife enjoyed it, so kudos to the King!
Leonardo Dicaprio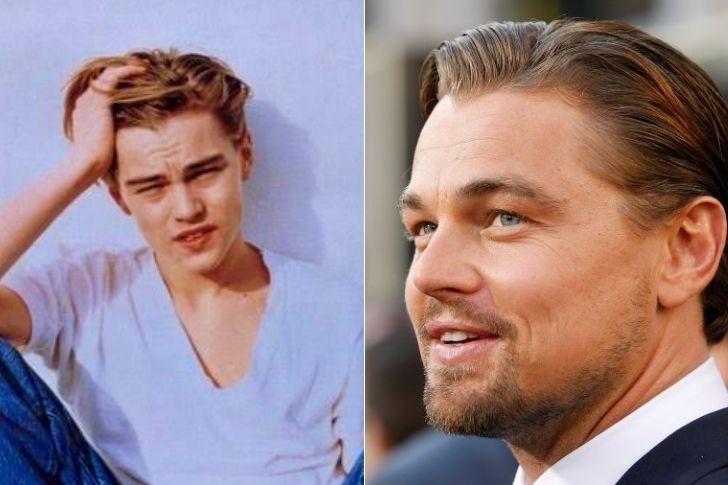 When looking at Leonardo DiCaprio, it is not uncommon to remember that scrawny boy who starred in Titanic. He was young then, and to a degree, he has not really changed his appearance even today. What has changed, however, is how good an actor he is. He was brilliant, even before. But the challenges of the many roles he had to take, such as in The Departed and The Wolf of Wall Street.
He's lead a pretty busy life, especially after getting the much-deserved Academy Awards with The Revenant, but as it appears, the actor has taken a hiatus lately, beginning in 2020. However, he will have a film out in 2021, directed by Martin Scorsese, so fans are excited to welcome him back. The veteran actor will partner with Robert DeNiro, another legend, so this film is sure to be a success.
Liam Neeson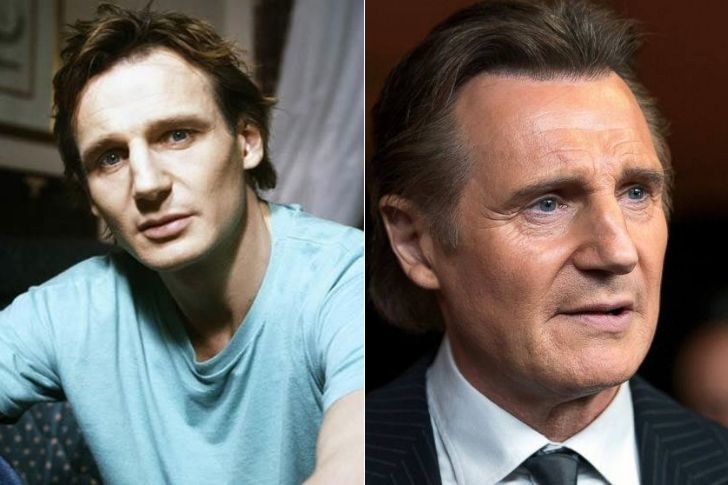 The year 1993 has proven to be very important to Liam Neeson. This year, Schindler's List got released and was the conclusion of a rather lengthy casting saga that showed Mel Gibson, Kevin Costner, and Warren Beatty all interested in the role. Steven Spielberg decided to give it to Neeson and, in effect, helped catapult him to further success. Of course, he is now widely recognized and given credit, especially for having a particular set of skills in the Taken movie series.
Sadly, however, it appears that the actor would be retiring his action movie making after making a couple more. He also revealed that he is done with making superhero movies simply because he is not keen on going to the gym to get buff, only to wear a cape. So should we be expecting Neeson to appear more in drama films or perhaps something out of character, like a rom-com?
Lisa Bonet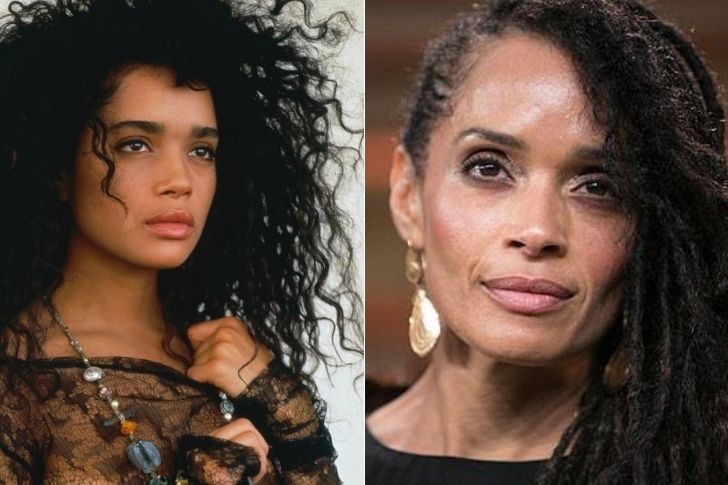 We are all quite familiar with how Jason Momoa fell in love with Lisa Bonet. After seeing her in an episode of The Cosby Show in the 1980s, he knew she was the one for him. That marriage and love story would not be fulfilled until almost 40 years later. Bonet has been married to the Game of Thrones star since 2017, but they have been together since 2005. In interviews recently, she and the Aquaman actor described their relationship as a "perfect fit". It looks like their union is only getting stronger as the years pass.
After leaving The Cosby Show, the actress appeared in several movies. She also married Lenny Kravitz at one time, but their lawyers processed their separation in 1993. Aside from her two children with Momoa, Bonet is also mom to actress and musician Zoe Kravitz.
Mark Zuckerberg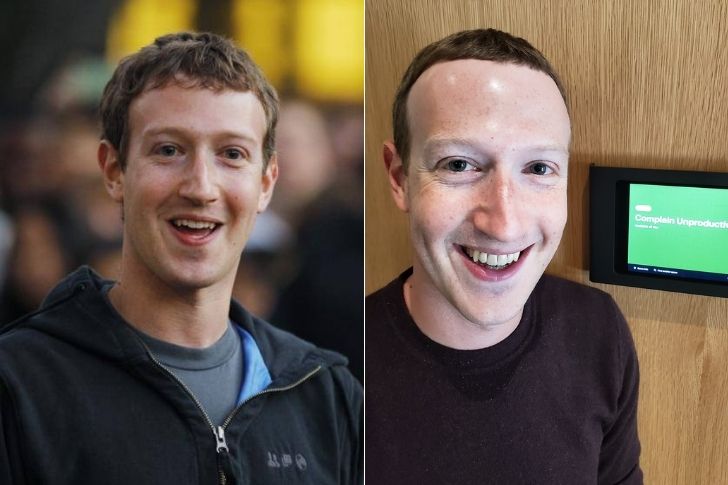 When Mark Zuckerberg came up with Facebook, he was just a college boy. Sure, it is Harvard, and he knew how to code. However, many have been inspired that he launched the social media platform from his dorm room. By 2012, there were 1 billion users, and its popularity has quickly surged. Along with the rise of Facebook was Zuckerberg's increase in net worth. At the age of 23, he became the youngest self-made billionaire.
Now, the social media mogul is worth at least $114 billion. He just celebrated his 37th birthday this May 2021. He is largely busy now attending one congressional hearing after another as he is involved in high-level firefighting for the many controversies surrounding Facebook, especially being called out for how it handles the data of its users. He had always said that just like a home security system, people's data are secure.
Martha Stewart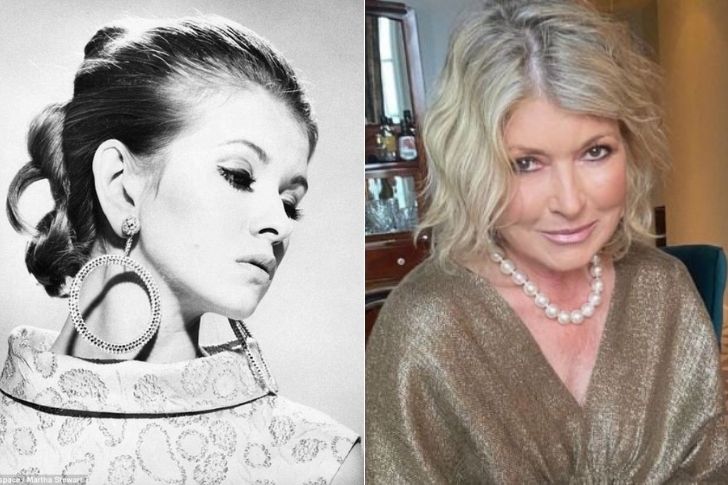 Known as the founder of Martha Stewart Living Omnimedia, Martha Stewart gained success through her many business ventures. She put investment money in many industries, including merchandising, publishing, broadcasting and lately, e-commerce. Sadly, the media personality was convicted of felony charges and had to serve time. Speculations abound that this incident would cause her media empire to crumble, but she could turn her company back.
Now that the world is at an effective standstill, Stewart has kept herself busy gardening, tending to baby geese, managing her Instagram accounting, cooking, and baking. She also still has many businesses to manage, so she also sets aside time for that. We can say that while the world might have stood still, Steward has continued to move about and do things that benefit her.
Matt Damon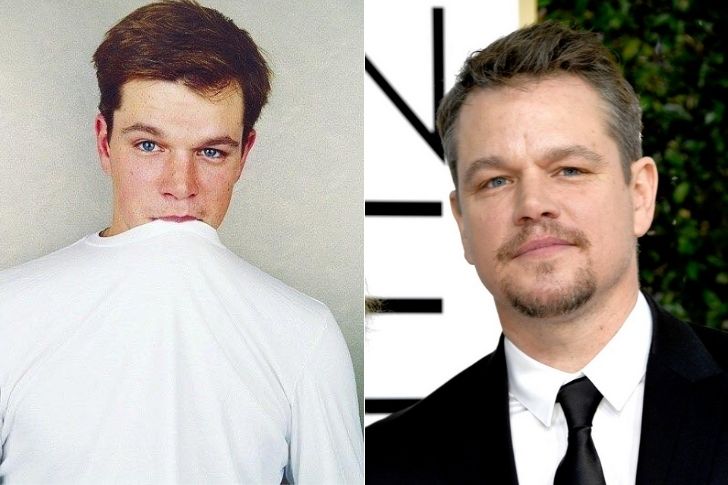 With Matt Damon's movies fetching as much as $3.88 billion in North America alone, he is widely considered as one of the top-earning actors of all time. He has also received multiple accolades, including an Academy Award. He sure has grown from when he was simply part of his high school theater productions. He has that movie with Ben Affleck, Good Will Hunting, to credit for his rise to fame.
Damon has since then appeared in many high-value movies, including Saving Private Ryan and Ford v Ferrari. However, you might wonder why the actor has not been active on the big screen lately, as his last starring role was in Suburbicon in 2017. He is not on hiatus, but instead he has shifted his focus on working behind the scenes and is now mainly an executive producer. He has also favored documentaries recently over movie making.
Mel Gibson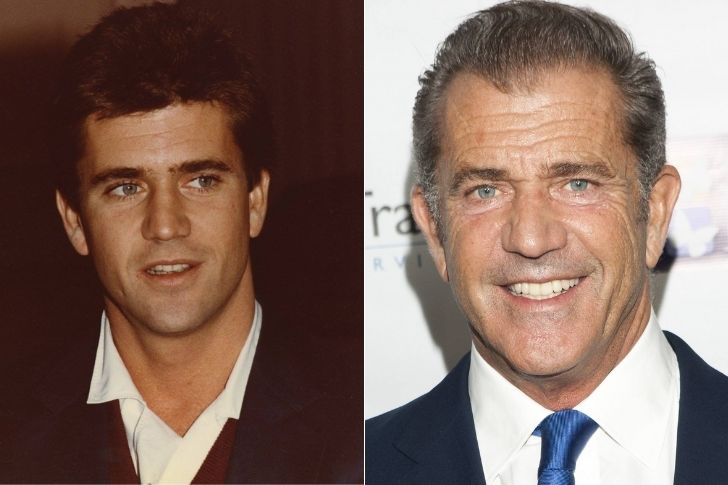 Action hero constant Mel Gibson first studied acting at the National Institute of Dramatic Art. Here, he got a taste of theater work, starring with Judy Davis in Romeo and Juliet. The 1980s continually saw him rise to fame. His work involves a mix of acting, directing and producing, but he is perhaps best known for his work as a director of The Passion of the Christ, which was released in 2004. It was a highly controversial film, much like Gibson himself.
Some are wondering what has happened to the actor-producer. For some time, he was forced out of Hollywood after being arrested for driving under the influence. He then made a comeback with Hacksaw Ridge, which saw him being nominated for six Academy Awards. More recently, he had to deal with his health insurance company as he was brought to a healthcare facility for a pandemic-related sickness, which thankfully, he recovered from.
Michael Douglas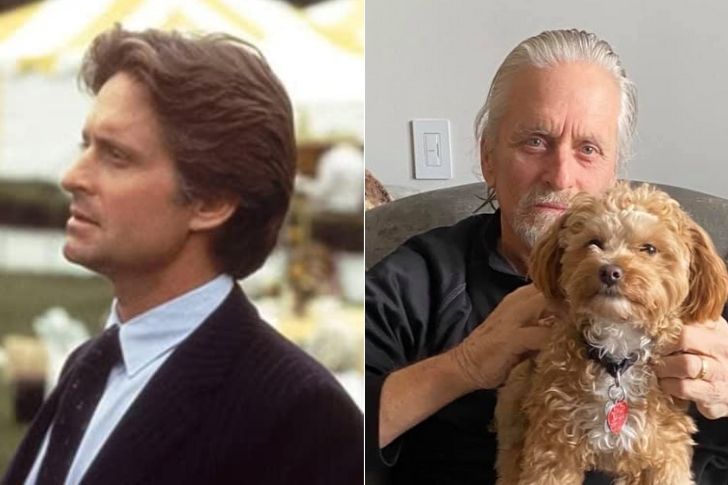 Two-time Academy Award winner Michael Douglas, with all of his 40 years of experience in Hollywood, has become a legend. He was armed with experience, potential and formal training as he earned a degree in Drama from the University of California. The then-young actor is the son of Kirk Douglas and Diana Hill, both stalwarts in the business, so he had early exposure. Douglas successfully entered Hollywood with movies like Wall Street, Black Rain and Falling Down.
The actor had become an empty nester, together with his partner Catherine. This means that both of them have more time for each other. He has also worked on Netflix's The Kominsky Method, where he plays the role of acting teacher Sandy Kominsky. Apart from this, he is channeling some of his energy into another installment of the Ant-Man franchise, so fans are rather excited about it.
Michael Jordan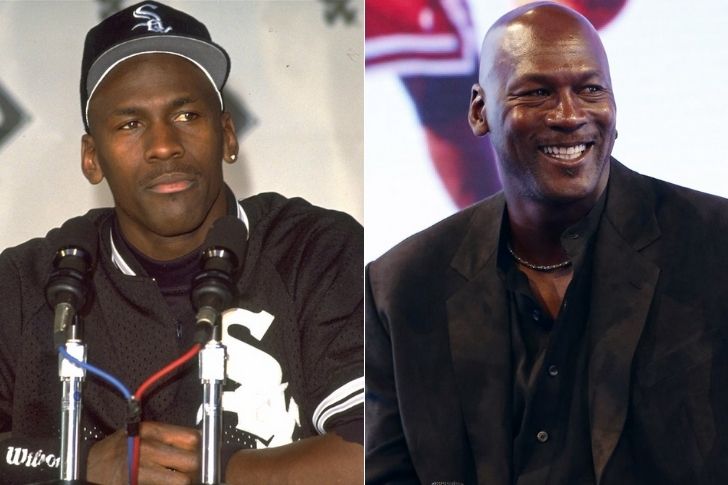 The NBA says that by acclamation, Michael Jordan is considered the greatest player of all time. This is not unfounded as he was critical in bringing basketball to every household in the 1980s to the 1990s, establishing himself as a cultural icon in the process. On the court, he was equally impressive, winning six championships for the Chicago Bulls during his 15 seasons at the NBA. He is also among the most profitable athletes, even having a brand associated with Air Jordan.
His wealth is constantly growing, mainly because he has snatched up contracts with different companies. Lawyers for the star are careful in reviewing each line and making sure that he benefits the most. He has been busy managing NBA teams he partly owns, including the Charlotte Hornets. Going toe-to-toe with its players in practice games keeps him in shape even after retiring from actively playing.
Morgan Freeman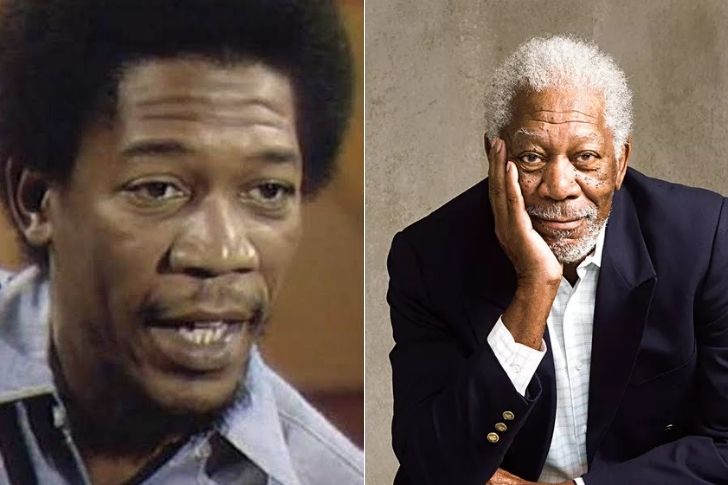 Acting in school plays had prepared Morgan Freeman for the world that is Hollywood. His breakout role was with the movie Street Smart, and since then, he has appeared in a multitude of movies such as Million Dollar Baby, The Dark Knight and Amistad. His voice is also considered his major asset. Apart from acting, he also forayed into directing and producing with his company, Revelations Entertainment.
Despite his age, Freeman is still very active and has shown great dedication to acting. The Oscar winner recently made an appearance in Coming 2 America, The Comeback Trail and Vanquish. With these back-to-back projects, we can only imagine how busy Freeman's schedule is. Even though that is the case, he is still working on an anthology project with Amazon. We hope that he rest from time to time, especially now that the world is battling a serious problem.
Nicolas Cage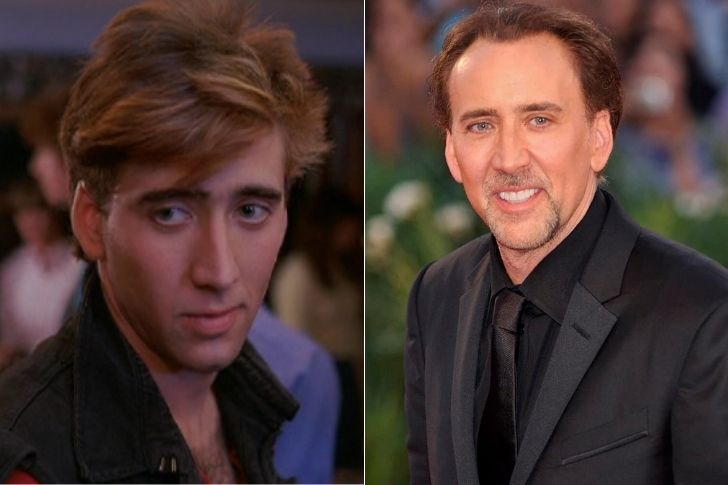 It seems that Nicolas Cage got accepted into more mainstream movies after winning an Academy Award. Before that, he was seen mainly in various films like Wild at Heart, Honeymoon in Vegas and Red Rock West, which aren't exactly that well known. In the 2010s, he saw a career resurgence with movies like Dog Eat Dog, Mandy and Drive Angry. If you ever wonder what acting style he uses, Cage describes it as "Nouveau Shamanic" and that he would write a book about it later in life.
The book has not come around yet, but more recently, Cage has tied the knot, yet again. This time, the lucky bride is Riko Shibata, 26 years old. Despite the age difference, the two claim to be in love. Cage had been married five times, including this one. We hope that no attorneys will be involved anymore in this relationship, as was the case in the first four.
Nicole Kidman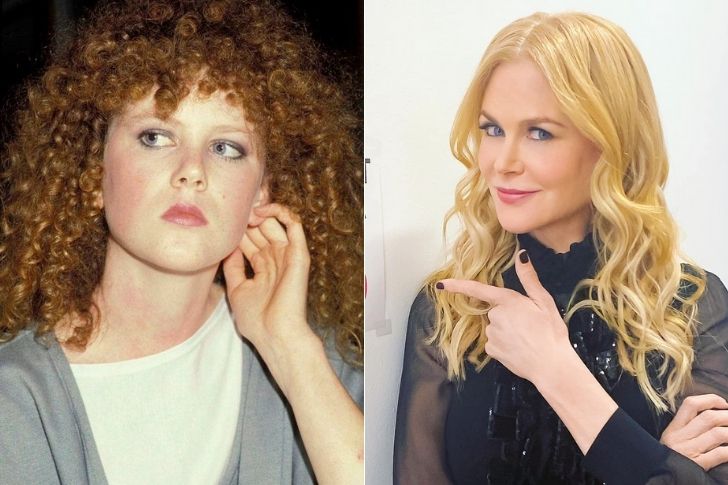 The Australian actress had been listed three times among the highest-paid actresses in Hollywood. On top of that, she was also recognized as one of the most influential actresses in 2004, 2018 and 2020, which showed how she had been a widely famous actress. Kidman is known for movies like Moulin Rouge!, Cold Mountain and Days of Thunder. She is not just for the big screen as she has also appeared in Big Little Lies and The Undoing, among other TV series.
The actress and her husband, Keith Urban, are now living on a farm in Australia. They must have gotten tired of Hollywood's daily grind and opted for a simple life for now. Don't be fooled. There is water, internet and electricity where they live, so they are still connected to the rest. Before this, the family was always on the move, and the decision to stay put for now was discussed among family members.
Oprah Winfrey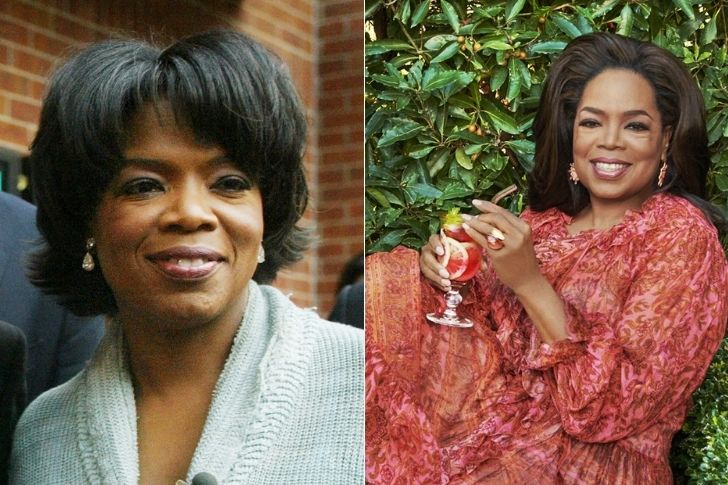 Before becoming one of the richest celebrities in the world, Oprah experienced incredible adversities in her life. As a young girl, she experienced wearing a dress made up of potato sack as her grandmother could not afford to buy her proper clothing. Her resiliency, intelligence, and innate communication skills became her weapons. And eventually earned a huge spot in the entertainment industry. Like any other celebrity, she also started from the bottom and climbed her way up to stardom. Her talk shows The Oprah Winfrey Show takes credit for her fame and subsequently whatever she has had.
Now that her syndicated show is gone, she is still interviewing various personalities. For example, in March 2021, she interviewed the royal couple, Meghan Markle and Prince Harry. Moreover, she invested her time in her food business, starring in films and innumerable ventures in showbiz. As of August 2021, her most updated net worth is $2.7 billion, Forbes revealed.
Pierce Brosnan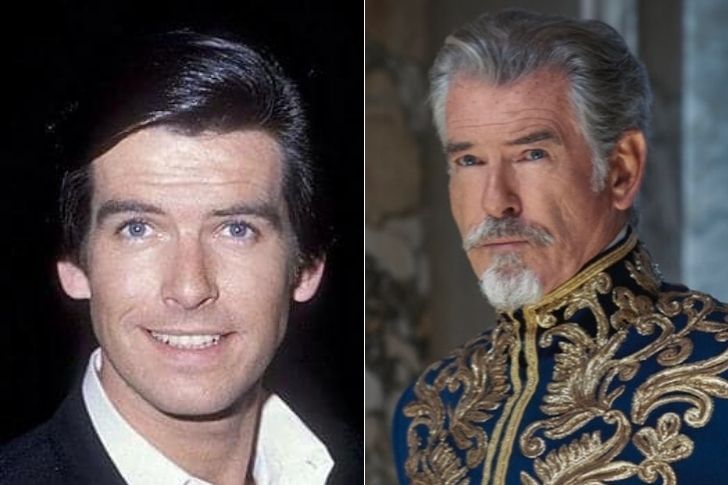 Pierce Brosnan's acting career started in the 1970s, particularly in the play Wait Until Dark. Since he already made a good impression, he immediately received a series of projects until he entered the film scene. Now, he is famous for being one of the best actors who got the chance to play the iconic character of James Bond. Consequently, he has four James Bond films to his credit, including GoldenEye and The World is Not Enough.
The actor has been married to Keely Shaye Smith since 2001 and has five children. Aside from playing agent 007, he also lent his promising acting skills in various box office hits, including Mamma Mia! and Percy Jackson & the Olympians: The Lightning Thief. Brosnan is still active in the industry. In fact, he is set to appear in the highly anticipated Black Adam film in the DC Extended Universe, starring Dwayne Johnson, which is expected to be released in 2022.
Rachael Ray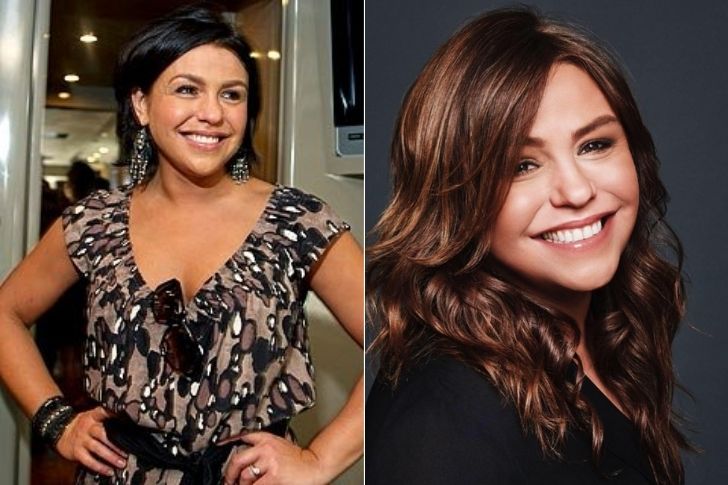 Rachael Domenica Ray is a TV personality, author, and celebrity cook, who hosted a handful of syndicated programs, including her own Rachael Ray, 30 Minute Meals, and Rachael vs. Guy: Celebrity Cook-Off. Because of her investment in the hosting field, she successfully won three prestigious Daytime Emmy Awards.
Ray has been married to John Cusimano since 2005. However, despite the decade-long marriage, the couple has refrained from having children. As of 2021, her long-running show Rachel Ray has already aired 15 successful seasons. Though they also had a hard time coming back because of the problems brought by the ongoing, she and her husband returned in July 2021. Aside from appearing on screen, she also has been releasing cookbooks from time to time. The latest, from 2019, was Rachael Ray 50: Memories and Meals from a Sweet and Savory Life: A Cookbook.
Randy Travis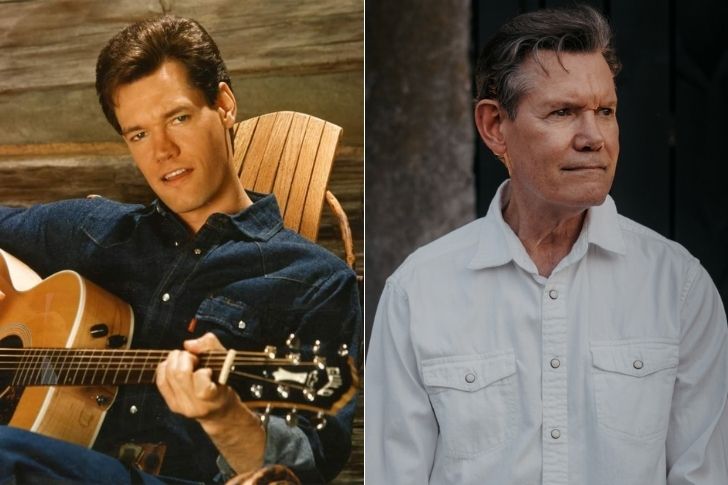 Though we barely hear anything from him nowadays, he has already established himself as a great country and gospel singer, actor, and songwriter. Some of Travis' notable singles are Forever and Ever, Amen, On the Other Hand, and the chart-topping hit Three Wooden Crosses. To his credit, he has seven Grammy Awards, 10 AMAs, and eleven ACM Awards. In 2016, induction was held as he officially became a part of the Country Music Hall of Fame.
In 2013, Randy reportedly was diagnosed with a life-threatening disease, and fortunately, that chapter is closed. In September 2019, he spent a lot of his time touring while he released a new song called Fools Love Affair the following year. Also, he joined the trend and created a TikTok account for which he frequently uploads videos and interacts with his fans. As of September 2021, he has been followed by over 2 million people.
Reese Witherspoon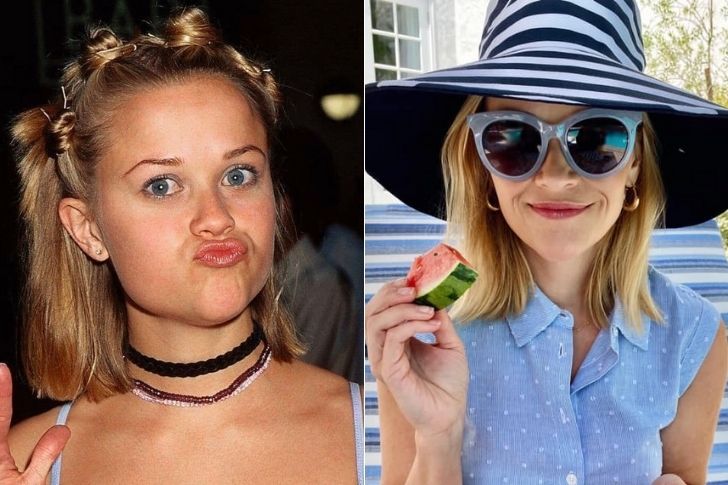 Reese has come a long way in her career. From her very first screen project, The Man In The Moon, she was immediately cast to play the lead role. After that, her career started to blossom, and she subsequently landed roles after roles. The start of the new millennium was already good for her. In 2001, she landed the character of Elle Woods, an aspiring lawyer, in the movie Legally Blonde, which became the turning point of her career as she received an incredible amount of recognition. By 2005, her starring film Walk The Line solidified her position in the industry after winning Best Actress awards at the Academy, BAFTA, and Golden Globes.
As of September 2021, Witherspoon focuses most of her energy on her starring Apple TV+ series The Morning Show, alongside Jennifer Aniston and Steve Carell. Meanwhile, she is happily married to Jim Toth and already has a son. However, she is already a mother of two, whom she shared with Ryan Phillippe, her first husband.
Robin Williams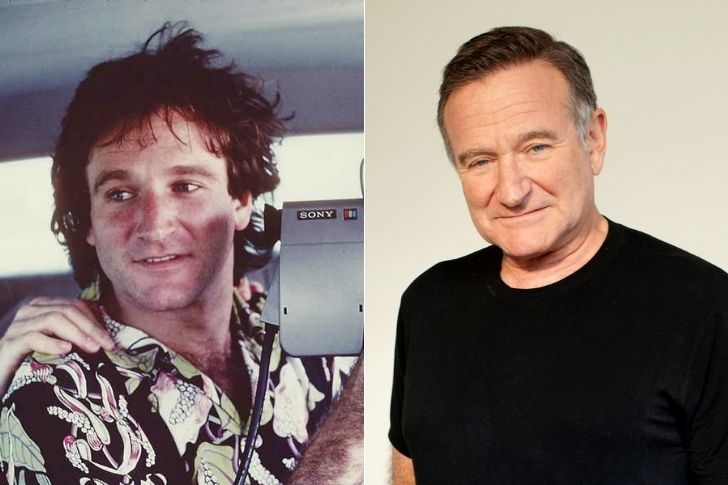 He was an actor and comedian who simply put on an exceptional performance for every character he landed. Though he is gone, his contribution to the industry will always be remembered. No wonder he was often regarded as one of the best comedians in history. His popularity started to rise when he was cast to play Mork in the sitcom Mork & Mindy. In addition, his movie catalog is very impressive, with blockbuster hits like Night at The Museum, Jumanji, and Good Will Hunting, for which he received the Best Supporting Actor at the Academy Awards. Moreover, he lent his voice in the Disney animated film Aladdin, voicing the iconic genie in the lamp.
Other recognition he added to his credit includes two Primetime Emmy Awards, six Golden Globe Awards, and five Grammy Awards. Unfortunately, contributed by his neural disease, Williams took his own life in August 2014, leaving his family with no dry eyes.
Ron Howard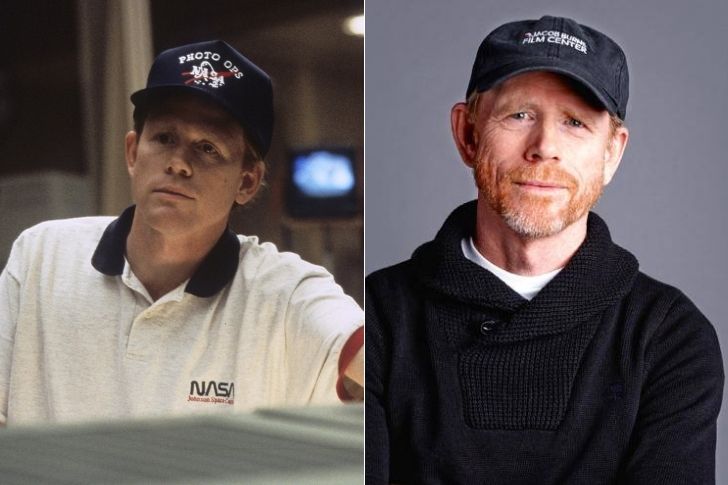 If we're to talk about longevity in show business, Ron Howard's career is on a different scale. He started acting at a young age, starting with the 1959 film The Journey. The following year, the then-child star reached prominence after landing the role of Opie Taylor in the 1960 sitcom called The Andy Griffith Show. He basically grew into the public eye, for he stayed there until it ended in 1968. Aside from appearing on television, he also lent his acting skills on the big screen, particularly in American Graffiti.
In 1977, he made his directorial debut with a low-budget film called Grand Theft Auto. Since then, he spent most of his time directing, and by 2001, he was hired to be the director of A Beautiful Mind. It is commercially successful and also gave Howard the Academy Award for Best Director. Some of the hit films he had directing credits are The Da Vinci Code, Solo: A Star Wars Story, and How the Grinch Stole Christmas.
Sam Elliott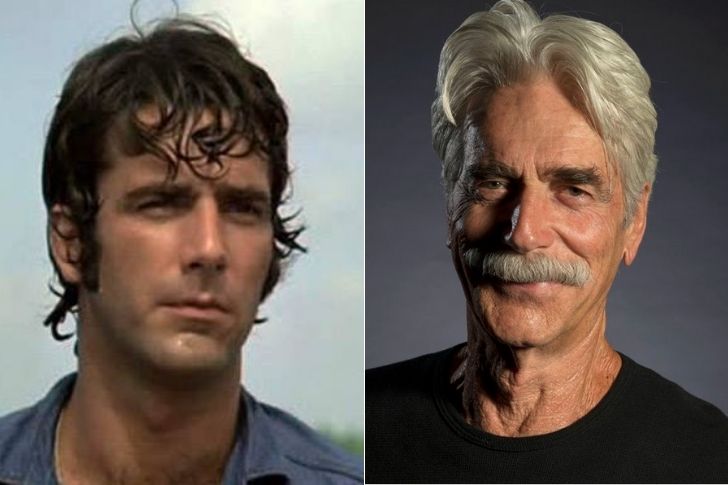 Famous for his manly resonating voice and, of course, his mustache. Though he has been in the business for decades, he rarely received lead roles, but it works for him. He started showcasing his talent in 1969 for an episode in the TV series Judd for the Defense. From then on, he started landing roles, hustling between television and the big screen. Some of his notable TV credits include Mission: Impossible, Buffalo Girls, and The Yellow Rose. When it comes to movies, he made an exceptional performance in The Golden Compass, Up In The Air, and A Star Is Born, for which he was nominated for Best Supporting Actor at the Academy Awards.
For an actor who is in his late 70s, his white-haired mustache still has power as his professional work as an actor continues. In August 2021, Elliott was cast to act alongside real-life couple Tim McGraw and Faith Hill in Paramount+ series 1883, the prequel of the popular and ongoing series Yellowstone.
Samuel L. Jackson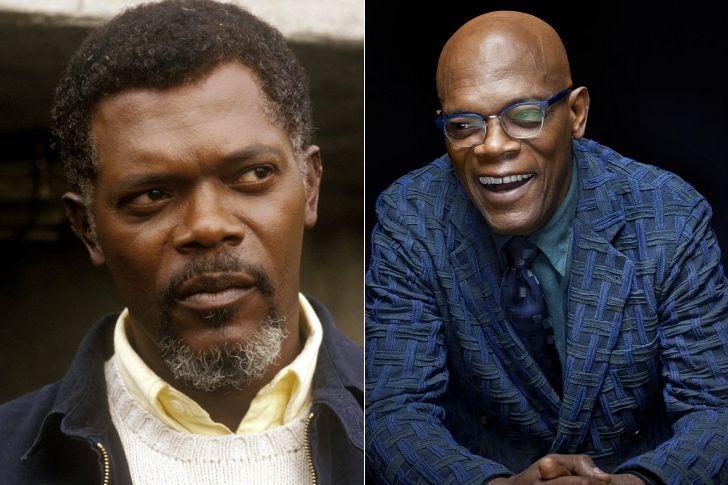 It's amazing how a convicted criminal became the highest-grossing actor of all time, and he is far from done yet. In the 1970s, he started gaining experience in acting through various stage plays until actor Morgan Freeman became his mentor and helped him with his subsequent endeavors. It then took a while before he received significant recognition for the 1991 film Jungle Fever. Later, he received a BAFTA for Best Supporting Actor for the movie Pulp Fiction, was cast in the Star Wars franchise, and now, he is widely known as Nick Fury in the Marvel Cinematic Universe.
Though the two pillars of the fictional universe are gone, Chris Evan and Robert Downey Jr, his character is very much alive. After appearing in 11 MCU films, guest-starred in the TV series Agents of S.H.I.E.L.D, Jackson appears in the anticipated Disney+ series Secret Invasion, reprising the role, of course, to be released in 2022.
Sandra Bullock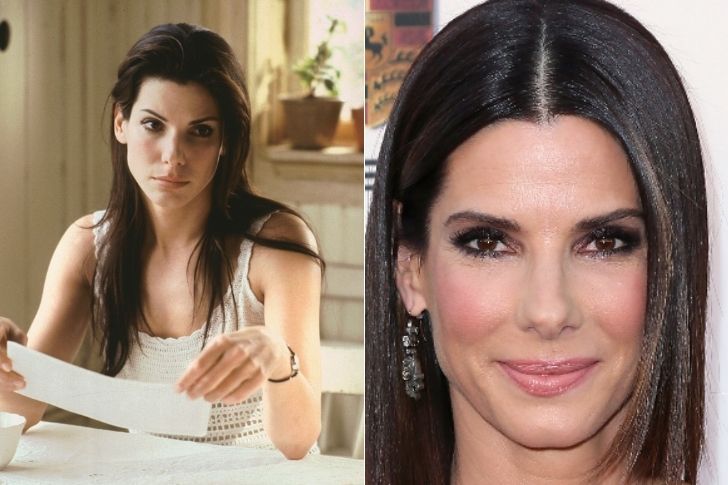 Sandra Bullock's acting career began in various TV roles before she was cast in high-budget films. Earlier projects include Bionic Showdown: The Six Million Dollar Man and the Bionic Woman and Working Girl. However, it was in the 1993 film Demolition Man that she attained considerable prominence. Since then, it fueled Bullock to work harder to prove her worth in the industry. Her credits in the films like Speed and While You Were Sleeping, both of which are box office hits, validated her as a bankable actress.
Technically, being an actress is just Bullock's part-time job now, as her full-time work is being a mom. Yup, she is actually a mother of two now. Though she did not carry them in her belly, it doesn't make a difference to her. If you're a fan, know that the Academy Award-winning actress has a handful of projects lined up, including Bullet Train and The Lost City of D, both of which are expected to be released in 2022.
Shakira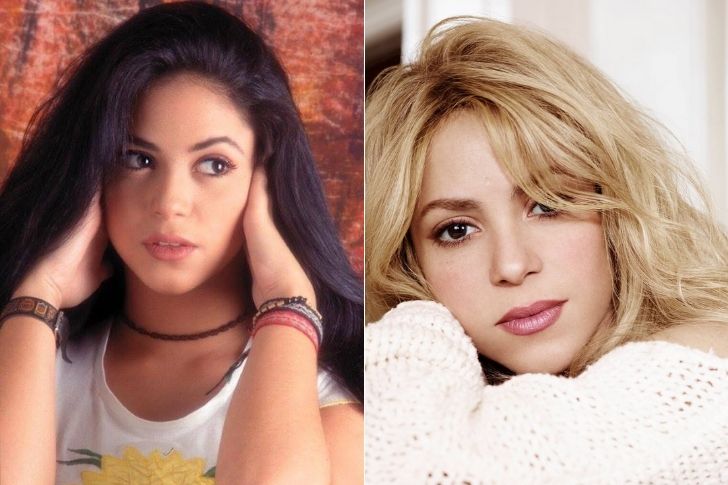 She is now referred to as the Queen of Latin Music. Behind the success, she also experienced failure, especially from her first two albums. However, she did not stop making music, presumably believing that she would make it someday, which she did. Her subsequent records, specifically her fifth studio album, Laundry Service, gave her international recognition with the help of her English singles Underneath Your Clothes and Whenever, Wherever.
Aside from those chart-topping hits, Shakira was also notable for her innumerable English and Spanish hits, such as Beautiful Liar, Hips Don't Lie, and Waka Waka (This Time for Africa). To her credit of countless accolades, she has three Grammy Awards, seven Billboard Music Awards, and six Guinness World Records. Despite being a mother of two sons, she still finds time making music and performing live. In fact, she just headlined the Super Bowl Halftime Show with Jennifer Lopez in 2020, while in July 2021, she released the lead single, Don't Wait Up, of her upcoming twelfth studio album.
Shaquille O'Neal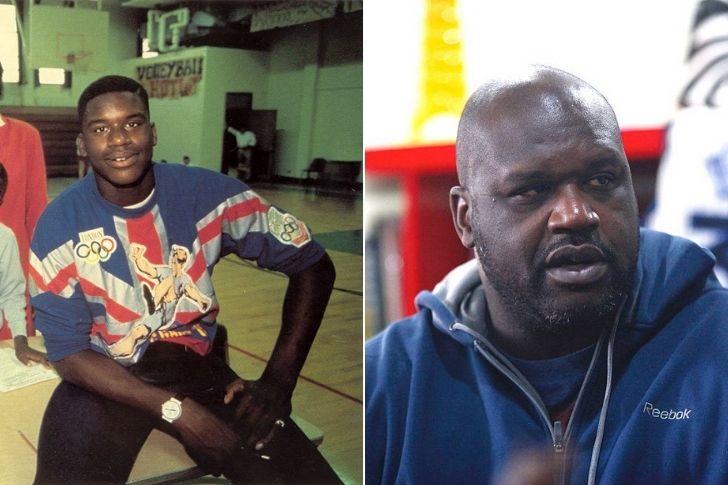 He is a retired NBA player who has an incredible record. He won four NBA Championship titles, three-time Finals MVP, and 15-time NBA All-Star player, to name a few. He led the team of Los Angeles Lakers to win a three-peat from 2000 to 2002. He played for the Miami Heat, Cleveland Cavaliers until his retirement after playing for the Boston Celtics.
After her basketball career, Shaq entered various industries, particularly entertainment and food. As of 2021, he has released four studio albums, appeared in numerous film and TV projects, has multiple investments, including the Krispy Kreme store he purchased in 2016, and served as board of directors of the pizza chain Papa John's. Not to mention that he invested in nine stores located in Atlanta, Georgia. Consequently, he has accumulated a whopping net worth amounting to $400 million.
Simon Cowell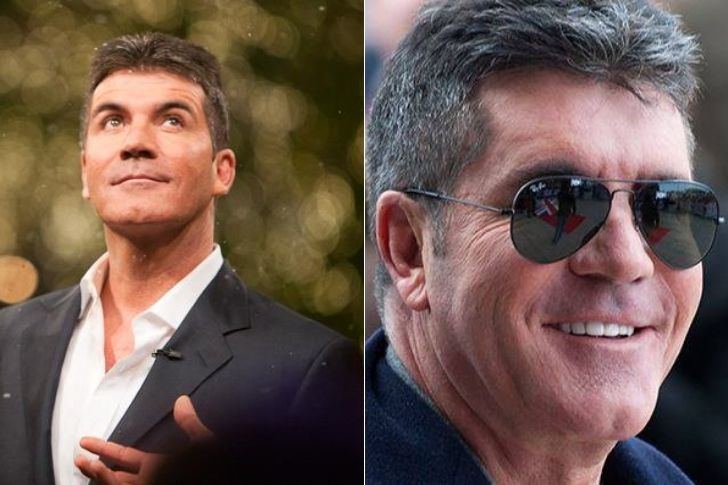 He rose to prominence when cast to be one of the three original judges of the singing competition show American Idol. The show produced a handful of huge names in the industry, starting from Kelly Clarkson and Carrie Underwood. Cowell stayed there from its inception in 2002 to 2010. While judging the aforementioned program, he also became one of the panels in The X Factor, both UK and US versions. He popularized the line "I Don't Mean to be Rude, but…."
In recent years, Simon has been flying back and forth to the US and the UK mainly because of his investment in another world-renowned competition show, Got Talent. Because of his "outstanding contribution to the entertainment industry," the British Academy Television Awards presented him with the BAFTA Special Award in 2010, while he earned a star in the Hollywood Walk of Fame.
Snoop Dogg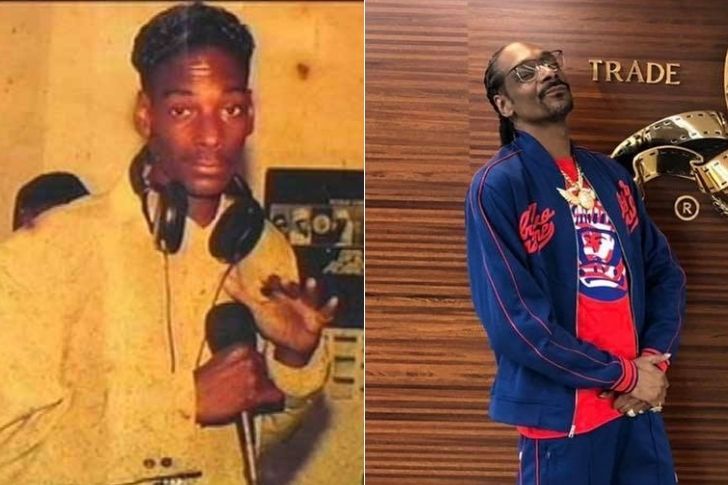 Dr. Dre is the one responsible for the discovery and fame. Dre started working with him in 1992. Because of his exposure, Dogg's debut album Doggystyle was a huge success both critically and commercially. Later, he worked with various established people in the music industry, signed with record labels that helped him release his subsequent albums, and collaborated with other famous artists.
Currently, Calvin Cordozar Broadus Jr., his real name, is known for his hits, including I Wanna Love You, California Gurls, and Drop It Like It's Hot, all of which are logged atop the Billboard Hot 100 chart. Also, he has been married to Shante Taylor since 2008, but the two initially tied the knot in 1997 but parted ways in 2004. The couple had three children, while Snoop had a son with Laurie Holmond. In June 2021, even without a degree, just pure experience, which is more than enough, Snoop was hired as Executive Creative and Strategic Consultant for Def Jam Recordings.
Stephen Colbert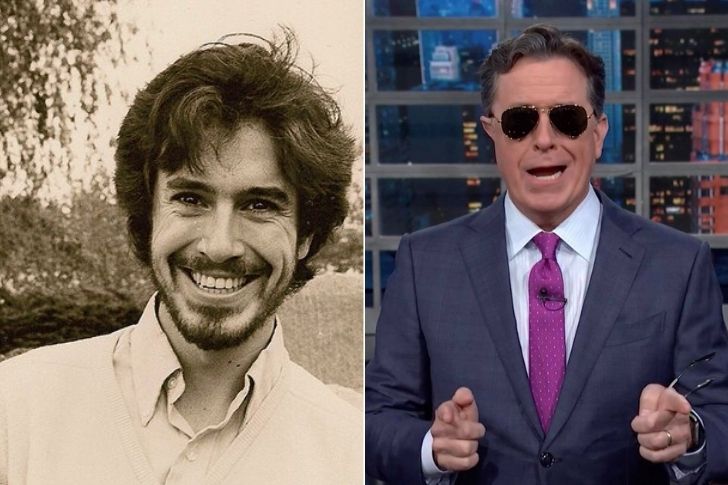 Before becoming a late-night talk show host on CBS, Stephen worked for The Dana Carvey Show as a writer and cast member, Good Morning America's correspondent, and as part of the cast of The Daily Show. Later, he got the chance to have a show with his name on the title The Colbert Report. He hosted the said program from 2005 to 2014.
Colbert's comeback on television was monumental for his career, for he was hired to host The Late Show with Stephen Colbert, to compete with programs with the same format Jimmy Kimmel Live! and The Tonight Show Starring Jimmy Fallon. As of September 2021, the program is still airing new episodes despite the difficulties that the production faces due to the ongoing pandemic. Consequently, his excellence is often recognized by various award-giving bodies. He has nine Primetime Emmy Awards, three Peabody Awards, and two Grammy Awards to his credit.
Steve Harvey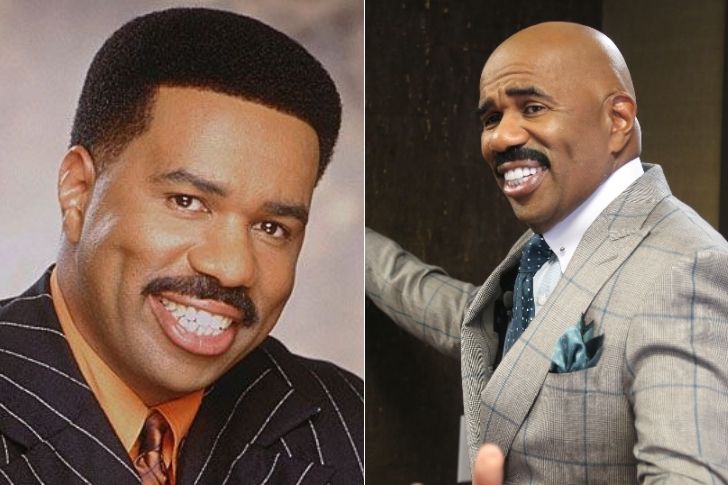 Fans were shocked when Olivia Culpo and Mario Lopez hosted the 2021 Miss Universe. Since 2015, Steve Harvey has always been the voice of the sought-out pageant. In April 2021, the committee announced that Harvey would be replaced by Access Hollywood host and former Miss Universe winner Olivia Culpo. A few hours after the news broke out, Harvey tweeted that he will miss the audience but will be seeing them real soon. Most were upset about this sudden change, but the arrangement is temporary.
Stever Harvey is one of the most prominent faces on American TV, equipped with an array of skills: he is a comedian, a TV host, a producer, and a radio announcer, which are just a few of the hats he wears. Harvey's credits include appearances in The Steve Harvey Morning Show and Family Feud.
Steven Tyler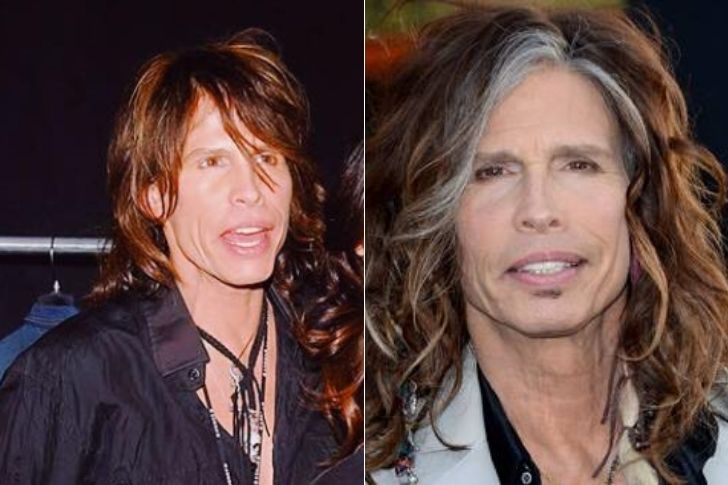 Known as the 'Demon of Screamin', Steven Tyler is the frontman of the phenomenal rock band Aerosmith which he had helped conceive with Joe Perry and Tom Hamilton. The band invaded mainstream music during the 1970s. He is remembered for his unusually high vocal range screams, which earned him the aforementioned nickname. The band's concerts always leave the audience on the edge as Tyler shows off his acrobatic abilities wearing vibrant-colored overalls. Aside from his incredible voice, Tyler can hook his fans with his multi-instrumental skills; he can play the harmonica, piano, and other percussion instruments. The band takes credit for songs such as Draw the Line and Get it Up.
Having turned 73 in March 2021, the Aerosmith lead singer marks his seventh decade in the rock and roll scene. Joe Perry, Aerosmith's guitarist, showed his affection for Steve in a tweet: Mr. Steven Tyler! Love you, man!
Sylvester Stallone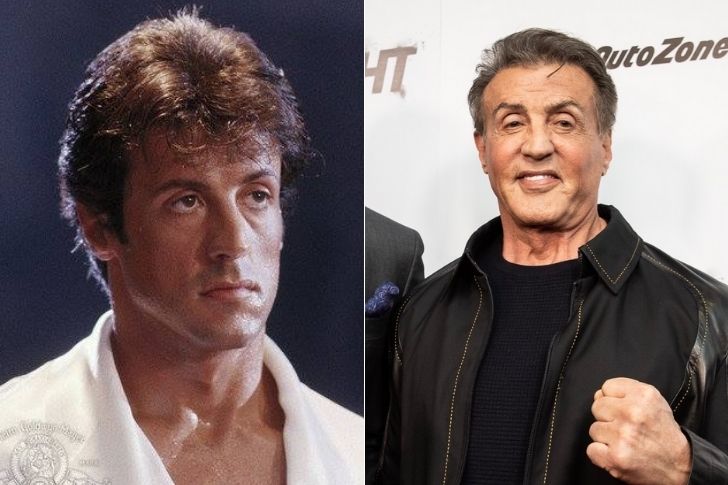 At 75 years old, Sylvester Stallone seems to look like he has just entered his prime. The Rocky star was seen wearing black activewear as he went out with his wife, Jennifer Flavin, for lunch at a Subway branch in Malibu. He represented the production company he had investments in, Balboa Productions, by wearing a black shirt with the company's name. He topped off his look with classic aviators, a silver watch, and a pair of grey sneakers. The couple had been married since May 1998 and shared three daughters: Sophia, Sistine, and Scarlet. Recently, Sylvester has been working on the director's cut of Rocky IV.
It might be hard to believe, but back then, Stallone had to endure a lot of mishaps before he became an actor. His most recognized roles are in movies such as Rocky and Rambo, which received critical acclaim.
Tiger Woods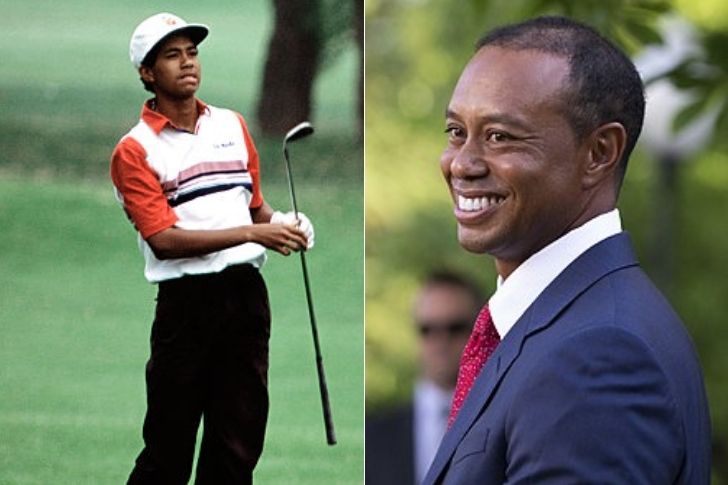 Since his accident in February, the phenomenal golfer, Tiger Woods, has been taking time off to recover from an injury in his right leg. In an interview, Woods claimed that his recent injury had been the most painful he has experienced. His rehabilitation program revolves around strengthening his right leg, severely injured when he lost control of his car. It has been reported that the 15-time major champion had driven on the wrong side of Hawthorne Avenue and crashed into a tree on the side of the road. However, authorities had confirmed that there was nothing sketchy regarding Woods' state when he was driving.
The degree of injuries Woods acquired included fractures to major bones in his right leg. When asked whether he would return to playing golf, he had no answers but said that his main goal was to walk on his own, one step at a time.
Tim McGraw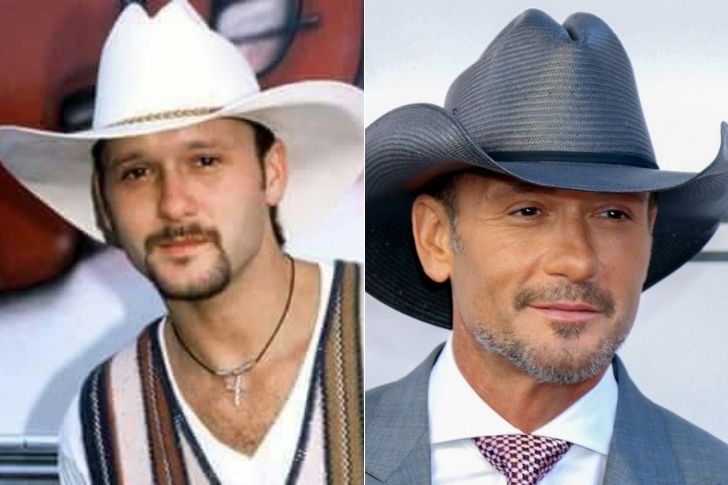 In a recent interview, Tim McGraw had reminisced the profound moments he had with his wife when he faced life's darkest and hardest challenges. McGraw, a staple in the country music scene, has been sooner for over 13 years and counting. He gives credit to his wife, Faith Hill, who played a vital role in his withdrawal from alcohol. McGraw recalled that he started drinking the moment he got out of bed. As a response, Hill would just hug him, a sense of comfort as he struggled to stop drinking.
McGraw and Hill first laid eyes on each other at the CRS' 1994 show New Faces backstage. Two years after they met, they eventually married in October 1996. In 2019, McGraw opened up about taking more time to regain his health. He even shared how he religiously followed his workout and diet routines.
Tom Cruise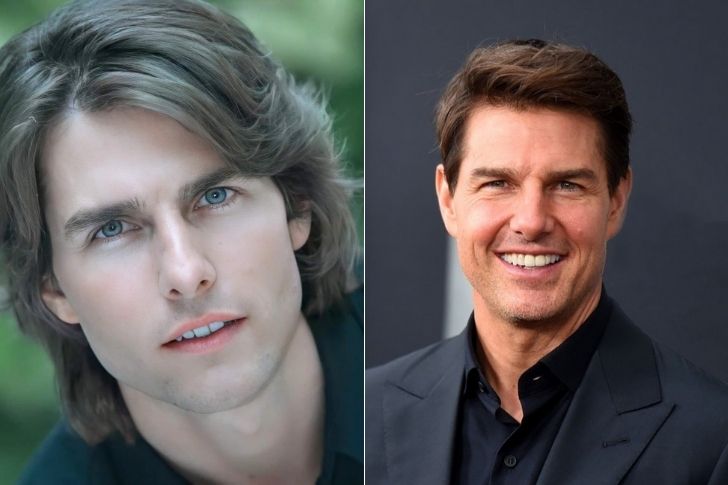 Tom Cruise has cemented his legacy as an exceptional actor by performing breathtaking stunts in the Mission Impossible franchise. Recently, new footage of the actor riding a superbike off an unsettling cliff stunned the producers during their yearly convention. Paramount, the huge production company, boasted a few scenes from Tom Cruise's latest movie appearances, including Mission: Impossible 7 and Top Gun: Maverick. The footage revealed over 500 skydives and 12,000 motorbike jumps that led to a ramp atop a cliff on Norwegian mountain rangers.
At 59 years old, Cruise has become one of the biggest action stars in Hollywood. He had broken his ankle on the previous installment of the aforementioned franchise, Mission: Impossible — Fallout. It has been reported that the actor will receive credits in the long-awaited sequel of the 1986 action film Top Gun.
Tom Hanks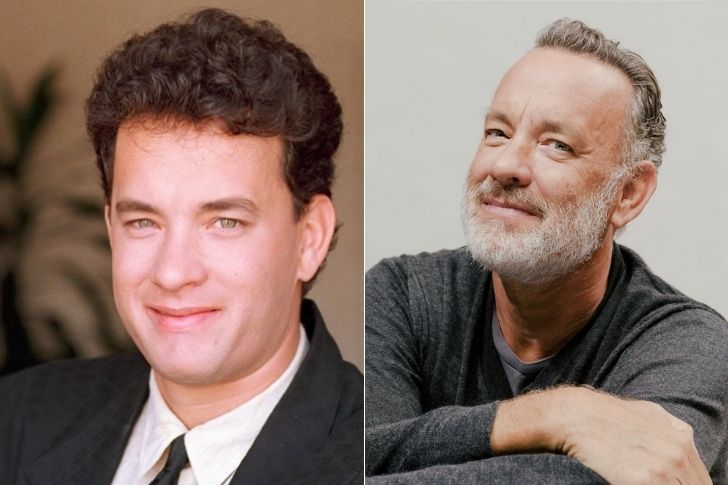 The phenomenal Forrest Gump star still does not fail to wow his audience at the age of 65. In an upcoming Wes Anderson film, Tom Hanks has ignited the director's creative brain. Together with actors Bill Murray, Tilda Swinton, and Adrien Brody, Hanks will receive credits in a still-untitled film. Tom Hanks' latest appearance was in News of the World and an Apple-produced science fiction film Finch. He has also recently appeared in Greyhound, a World War II drama and received an Oscar nod for his portrayal of Fred Rogers in A Beautiful Day in the Neighborhood. His awaited appearance includes starring as Geppetto in the live-action version of Pinocchio.
Being a relatively new member of Wes Anderson's ensemble of actors, it is worth noting that the aforementioned film features stars such as Timothée Chalamet, Jeffrey Wright, Saoirse Ronan, Elisabeth Moss, Willem Dafoe, and Frances McDormand.
Tom Selleck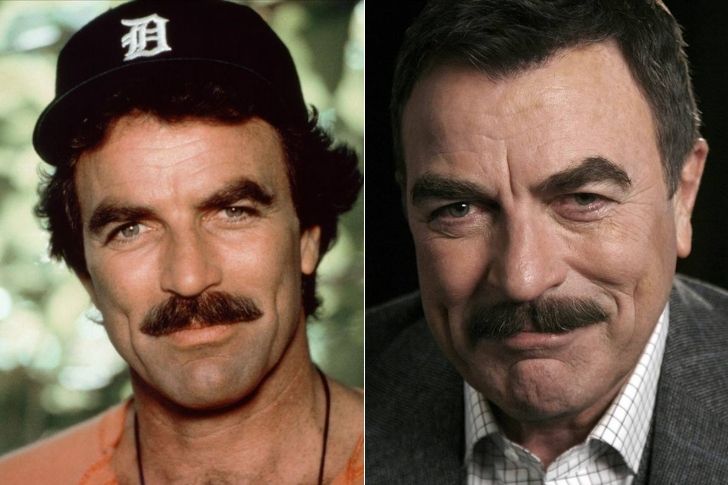 The Blue Bloods star has spent most of his time evading the media's attention by living a relatively reclusive life at his California ranch. Despite having credits in a long-running police and family drama show since its inception 11 years ago, Tom Selleck has been a unique sight in the public's eye. At 76 years old, he is an unusually private person, but photographers have spotted him in a shirt, black trousers, and black sneakers as he enjoyed the warm March weather.
Tom Selleck's presence is always something notable. Interviews with him are equally hard to land. However, there is one thing that he likes to open up about: the ranch he lives in. His abode has been reportedly bought from Dean Martin in the middle of his final season on the television series Magnum. In December 2020, it was worth noting that he had tipped $2,020 to a waiter.
Will Smith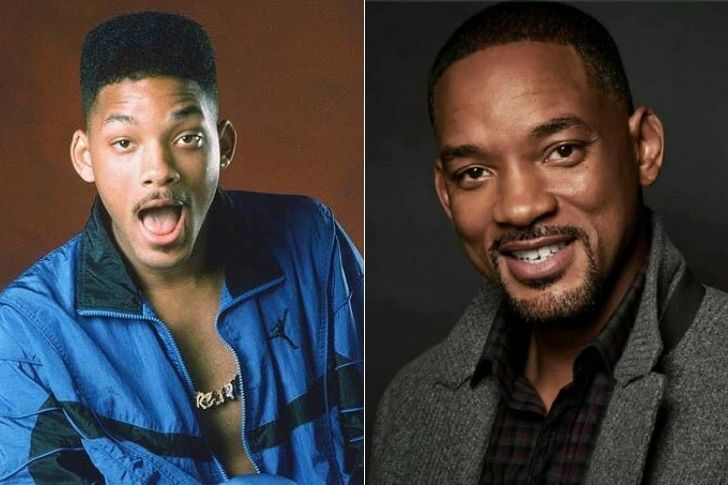 In a recent Instagram post, actor Will Smith shared a picture of himself and claimed that he is in 'the worst shape of his life.' Fans easily related to the actor's sentiments. In his post, Smith is seen standing beside a lake surrounded by trees. He sports a black pair of shorts and an unzippered jacket; he seems to be speaking to someone behind a camera. In the place of chiseled abs and toned chest, a bulging stomach and love handles were visible on his body.
The comments section was filled with love and affection from fellow celebrities such as actor Arnold Schwarzenegger, who claimed that Smith is in better shape than 90% of America, and filmmaker Michael Bay, who proposed to relive the actor's credits in Bad Boys. He definitely won the hearts of many for being real about his insecurities.
You've Reached The End